Chicago Medical Malpractice Lawyers
When you place your trust in a medical professional and that person's negligence causes something to go wrong, you have the right to file a medical malpractice lawsuit to recover compensation for your injuries and financial losses. At Lloyd Miller Law, our malpractice attorneys have over 75 years of combined experience holding medical professionals and facilities accountable for negligent acts. Let us be your voice.
If you were injured by a medical professional's negligence in Chicago, IL, our law firm can help. Call us to schedule a free consultation with an experienced medical malpractice attorney at Lloyd Miller Law.
Were Your Injuries Caused by Medical Malpractice?
Not all adverse outcomes that arise in hospitals and other healthcare facilities are cause for a medical malpractice claim, and medical professionals are not liable for all harms caused to patients. To be considered medical malpractice, a case must meet specific criteria.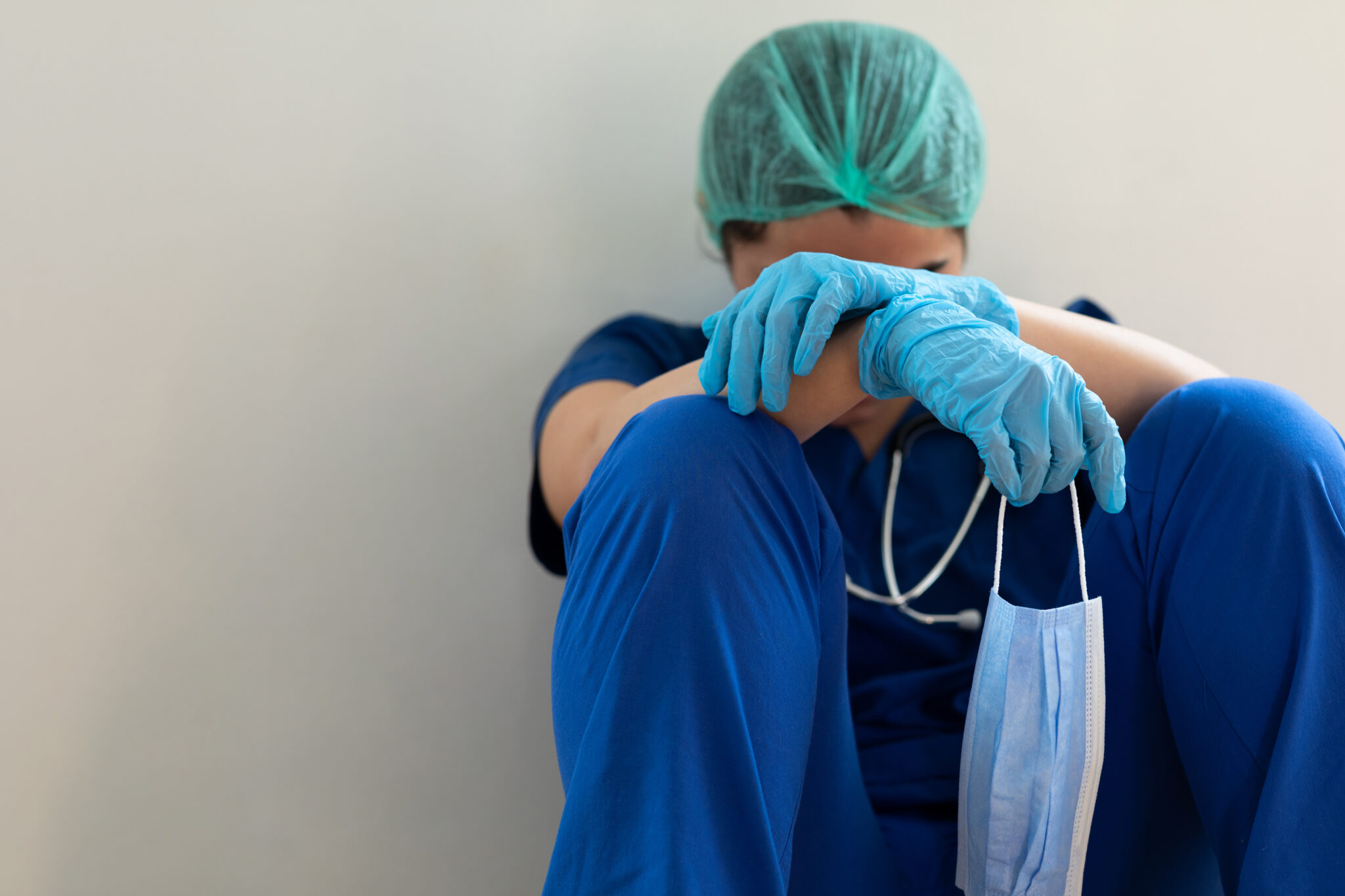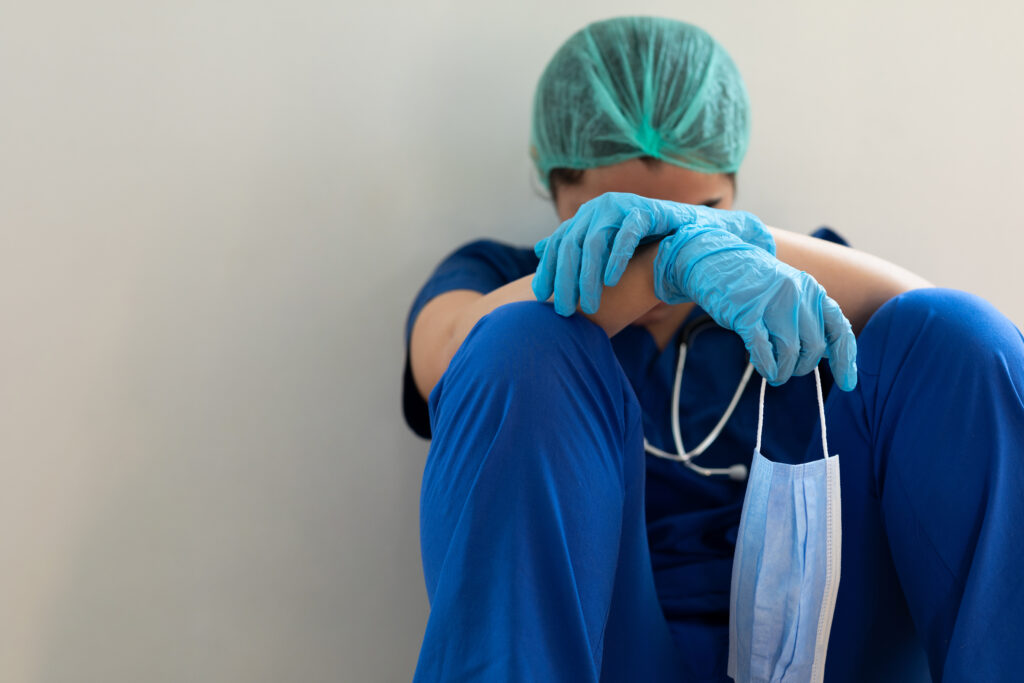 For a medical malpractice claim to be valid, it must be established that the healthcare provider owed a duty of care to the injured victim. Doctors are not the only people who owe a duty of care to patients. All medical professionals, including physician's assistants, nurses, optometrists, dentists, psychiatrists, chiropractors, and other licensed professionals who have an established provider-patient relationship owe a duty of care to the people they are treating.
Violation of Standard of Care
The law requires that licensed medical professionals uphold a standard of care that is recognized by their profession as acceptable behavior that would be expected to be performed by a reasonably prudent healthcare professional under the same or similar circumstances. When a licensed medical professional fails to provide treatment that is consistent with these standards, negligence may be established.
Negligence in itself is not cause to file a medical malpractice lawsuit. An injury or loss that would otherwise not have occurred must have been caused by negligence, or a malpractice claim does not exist.
The medical professional's negligence must have caused serious injuries or harm to the victim. Without considerable pain, suffering, disability, disfigurement, additional medical costs, or loss of income, there are no significant damages.
Incidents That Can Give Rise to Medical Malpractice Cases
Researchers at Johns Hopkins University report that medical mistakes are the third-leading cause of unintentional death in the United States. Errors in treatment injure approximately 1.3 million people every year. Sadly, over 250,000 malpractice victims lose their lives. These incidents happen under a wide range of circumstances. They often involve:
Misdiagnosis or Missed Diagnosis
The failure to diagnose a health condition is a common and deadly form of medical malpractice. For many commonly misdiagnosed conditions, such as cancers, stroke, and heart conditions, time is of the essence in providing treatment. When a doctor misses the diagnosis of a critical condition such as these, the results can be catastrophic to a patient's health. Reasons a healthcare provider may misdiagnose a patient include inaccurately reading test results, not ordering the necessary tests, failing to perform due diligence during a patient's check-up, and not considering a patient's family history when diagnosing a health condition.
Surgical errors can take a variety of forms. Surgeons may operate on the wrong body part, injure a nerve or nearby organ, leave a piece of equipment inside a patient, or operate on the wrong patient entirely. These errors could lead to permanent injuries, additional surgeries, severe infections, or a slower recovery. Additionally, an anesthesiologist may incorrectly administer medication to a patient, causing him or her to suffer serious side effects. Surgical errors most commonly occur when staff are fatigued, overworked, under trained, or insufficiently scheduled.
Medication errors can occur at any point during the medical treatment process. A variety of healthcare workers, such as doctors, nurses, emergency medical staff, and pharmacists, can be liable for these mistakes. Common medication mistakes that lead to a medical malpractice claim include administering the wrong medication, prescribing or administering the wrong dose of medicine, and failing to consider the interactions between multiple medications prescribed to a patient.
Failure to Inform the Patient of Risks
Patients can not give informed consent to a medical procedure when they don't fully understand the risks involved. By law, doctors are required to get a patient's informed consent prior to initiating a procedure. For consent to be considered "informed," a patient must be provided with all the essential details regarding the procedure, and this includes the associated risks. When a healthcare worker fails to warn a patient of the risks involved with his or her procedure, and the patient becomes injured, a case may qualify for a medical malpractice claim.
Hospital-Acquired Infections
Hospital-acquired infections, such as staph infections, sepsis, surgical site infections, and blood infections, are a leading cause of patient deaths in the United States. A hospital-acquired infection is an infection that occurs while a patient is still in the hospital. These infections are not tied to the patient's underlying health condition. These infections can be caused by a variety of factors, but the typical culprit is unsanitary conditions or the staff's failure to prevent contamination.
Even when a patient is diagnosed in a timely manner, he or she is still susceptible to a health decline caused by delayed treatment. These delays can be caused by an insurer's failure to authorize a claim, a hospital's scheduling error, or a doctor's failure to refer a patient or follow up after a diagnosis. When medical treatment is delayed, and a patient suffers further illness or injury as a result, he or she can file a claim against the liable party.
When hospital staff fails to monitor its patients, the signs and symptoms of illness or injury progression may go unnoticed. This can occur during labor and delivery, surgical procedures, or during patient recovery. In some cases, life-threatening infections or other preventable conditions can remain undetected and wreak havoc on a patient's health. If the patient had been monitored properly, such as regular temperature and blood pressure checks, the adverse health condition could have been avoided.
Medical Equipment Failures
When medical equipment failures lead to the missed diagnosis, delayed treatment, or injury of a patient, multiple entities may be liable. If the facility failed to properly maintain the equipment, they may be responsible for resulting injuries. If a negligent worker damages equipment, he or she may be liable. Finally, if a product manufacturer produced faulty equipment, they may be at fault for a patient's injuries or illness.
Types of Damages Available in Medical Malpractice Claims
The main goals of a medical malpractice claim or lawsuit are to make the victim whole again and to hold wrongdoers accountable for their careless disregard for the patient's well-being. To alleviate the financial burdens that accompany these types of injuries, our injury lawyers help medical malpractice victims recover compensation for:
Filing Your Medical Malpractice Claim in Chicago
The first step in filing your medical malpractice claim with the attorneys at Lloyd Miller Law is to schedule your free consultation. During your consultation, our lawyers will listen to your story and talk to you about the legal options that are available. If you determine that our law firm is a good fit for your case, our legal team will get started right away to help you recover.
What Our Medical Malpractice Attorneys Will Need from You
Various items can be used to help you tell us what happened. These documents can also be used as evidence as your case progresses. We recommend that our clients bring: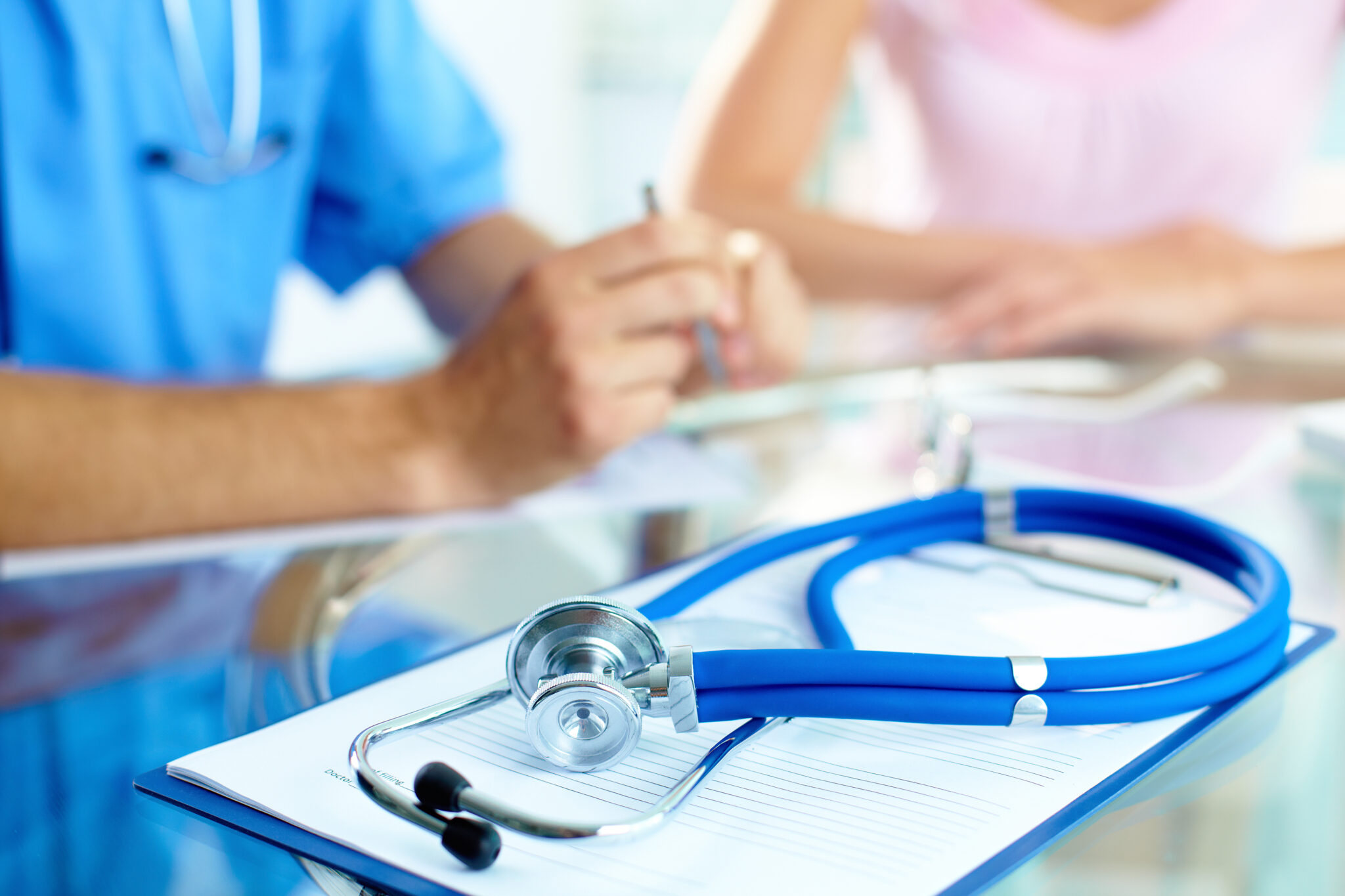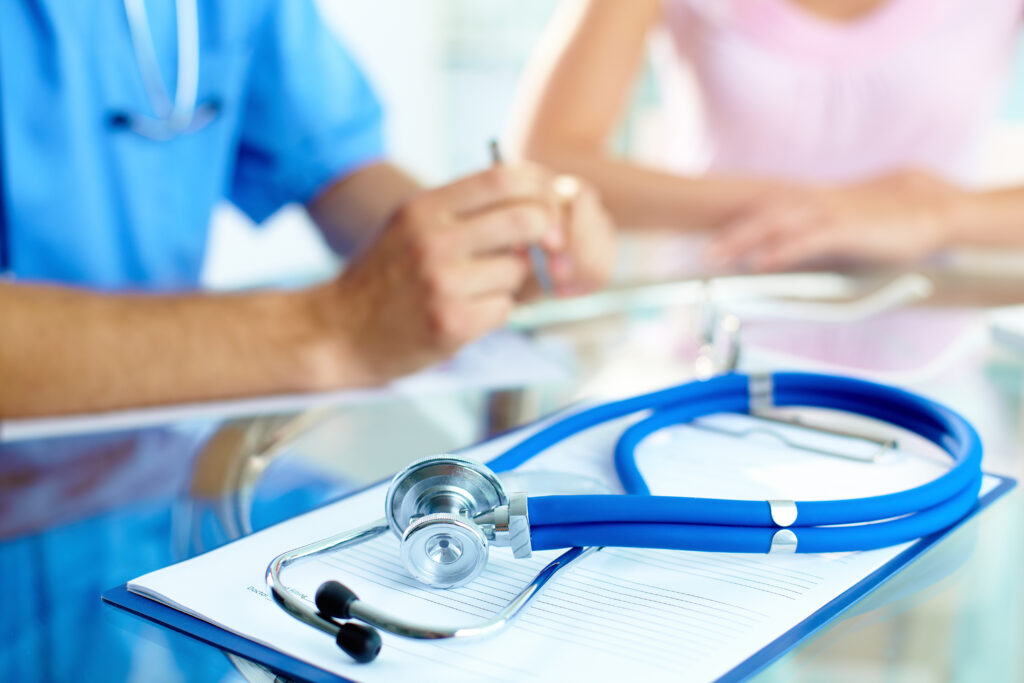 "Our family couldn't have asked for a better attorney at the Law offices of Lloyd Miller Law. John Grazian was efficient and attentive to our every need not to mention how friendly and patient he was. John responded to every phone call and email personally and always in a timely manner! Not only did he win our case, but he won the maximum payout and in less than 3 months flat! His staff is courteous and friendly as well. Our family is lucky to have had Lloyd Miller Law in our corner. I would recommend them to anyone!"
Who Can You Sue in a Medical Malpractice Case?
The liable party in a medical malpractice case depends on the nature of the medical error, and its source. Hospitals, long-term care facilities, pharmacists, and other healthcare workers may be held responsible for medical errors when patients become injured. A patient must simply prove that the liable party was responsible for his or her injuries, illness, or health decline, and it was not a natural outcome of his or her condition.
How Do You Prove Medical Malpractice?
Medical malpractice claims can be proven using a variety of different types of evidence. Typically, a claim must have an affidavit of merit, which is a document that states a medical expert has reviewed your case and determined that your claims are legitimate. This, combined with the testimony of an expert medical witness, can provide the necessary support to prove you have a claim against your healthcare provider. Documentation of your illness and injuries, proof of your communication with your provider, and testimony from witnesses of the liable party's actions can also support your claim.
FAQs About Medical Malpractice
What should I do if medical malpractice caused my loved one to die?
If your loved one died because of medical malpractice, you may have a wrongful death claim. A wrongful death attorney may be able to help you recover compensation for medical expenses, the pain and suffering your loved one experienced before he or she passed away, funeral and burial expenses, estate administration costs, and more.
I signed a consent form. Can I still sue for medical malpractice?
You can still file a medical malpractice claim or lawsuit even if you signed a consent form prior to your treatment. A consent form does not relieve a medical professional from his or her duty to provide you with the accepted standard of care.
What Element of Malpractice Is Hardest to Prove?
Out of the four elements of medical malpractice, causation, or direct cause, is generally the hardest to prove. This is because a defense team will typically try to invalidate a claim by demonstrating that the true cause of a patient's poor health or injuries was the underlying health condition itself, rather than the actions of the healthcare provider. The assistance of a medical expert that is willing to provide testimony on your behalf is an essential piece of evidence that can dispute the defense's argument.
How Can a Medical Malpractice Lawyer Help Me?
Medical malpractice cases are inherently hard to prove, since they often require substantial evidence and the help of an independent medical witness. Demonstrating that a doctor intentionally mistreated you, or failed to uphold a standard of care that another healthcare worker would have upheld, is not an easy task. A medical malpractice lawyer can help you compile the necessary evidence to prove your healthcare provider was negligent when treating your condition. He or she likely has access to medical witnesses that can help demonstrate the defendant's incompetence and prove your claim has merit.
Do I Need a Lawyer for a Medical Malpractice Case?
Hospitals, doctors, and healthcare facilities have a lot to lose when they face medical malpractice allegations. These entities will do anything in their power to reduce their liability, avoid consequences and bad press, and dispute the validity of your claim. With so much at stake, the defendant in a medical malpractice claim is unlikely to approach the case without a trained legal team backing him or her. Leaving yourself unrepresented puts you at risk of succumbing to their defense tactics, jeopardizing your right to receive fair compensation. A medical malpractice lawyer can help you build a strong case against the defendant and ensure your rights are protected.
Can I Sue If My Doctor Failed to Warn Me About the Dangers of a Procedure?
Victims can sue if a healthcare provider failed to inform them of the dangers of a medical procedure, and they subsequently suffered injuries. A doctor, surgeon, or other healthcare worker owes his or her patients the opportunity to provide informed consent when undergoing a medical procedure. When a patient is not fully informed of the risk associated with a particular procedure, and he or she suffers injuries, the liable party can be held accountable for the failure to inform a patient and secure proper consent.
Will My Medical Malpractice Case go to Trial?
Not all medical malpractice cases go to trial. The liable party in your case may be willing to negotiate a fair settlement with you outside of court. However, if the settlement offered to you is insufficient in covering the expenses you incurred, and the negligent party is resistant to your efforts to negotiate, you may have to take your case to trial. A medical malpractice lawyer with litigation experience can help you present your case to a judge or jury to receive a fair settlement. Cases involving higher damage awards, catastrophic injuries, and egregious malpractice are more likely to proceed to trial.
Is There a Deadline to File a Medical Malpractice Lawsuit in Chicago?
Victims of medical malpractice in Illinois generally have two years to file a lawsuit or claim against the negligent entity. This is referred to as the statute of limitations. This deadline is initiated when the medical malpractice is discovered, or should have been discoverable. However, there are some exceptions that apply to this rule, such as tolling and the statute of repose.
Tolling applies to cases involving minors and incapacitated victims. When a case is tolled, there is a pause placed on the statute of limitations, preventing the deadline from approaching until the victim is reasonably able to bring his or her case. Medical malpractice claims involving minors are tolled until the victim's 18th birthday.
 The statute of repose also impacts the deadline for filing an Illinois medical malpractice lawsuit. This means there is a four-year cap on the amount of time a victim is allowed to bring a case against a healthcare provider, regardless of when the injury is discovered. This does not apply to cases where fraudulent activity was used to hide instances of malpractice.
Types of Injury Cases Our Accident Attorneys Handle
The attorneys at Lloyd Miller Law handle injury cases that stem from a wide range of incident types. We are: