Chicago Rear-End Accident Lawyer
Injured in a rear-end collision in Chicago? A successful personal injury claim or lawsuit could bring you significant monetary benefits. To maximize your chances of winning the compensation you need to pay for your medical bills, lost wages, and pain and suffering, however, you're going to need an experienced rear-end accident lawyer to guide you through each phase of your case. The attorneys at Lloyd Miller Law have over 75 years of collective experience winning rear-end collision claims, and we have won hundreds of millions of dollars on behalf of our clients. We have what it takes to win your personal injury case.
Our rear-end accident lawyers serve the Chicago, Cicero, and nearby areas. Call today for a free, no-obligation consultation.
Who Is Liable in a Rear-End Collision?
Determining who is liable in a rear-end collision, and the percentage of liability held, can be tricky. Illinois follows the contributory fault standard to determine whether, and how much, you may recover from the party or parties who caused your accident. Your settlement from a rear-end accident may be reduced by the percentage of fault you carry. Victims may not be able to receive compensation if they're more than 50% at fault.
When determining who is liable in your crash, it's important to seek the advice of an experienced rear-end accident lawyer in Chicago. Lloyd Miller Law provides unparalleled representation to car accident victims. Our attorneys can help you understand how to prove you are not at fault in a car accident.
Rear-End Collisions Involving Uber and Lyft
Litigating and settling Uber and Lyft accidents can be complicated. Both companies have multiple insurance policies that come into play at different times. The level of coverage available to you depends on what the rideshare driver was doing when the crash happened.
Additionally, Uber or Lyft drivers may have minimal coverage through their own insurance policies. Unfortunately, these policies may not offer enough coverage to pay for all of your losses, so your own uninsured/underinsured motorist accident policy may come into play.
Evaluating the interaction between these policies, and determining which level of coverage applies, often requires the trained eye of a Chicago rear-end collision lawyer.
When determining who may be liable in your case, your attorney will consider: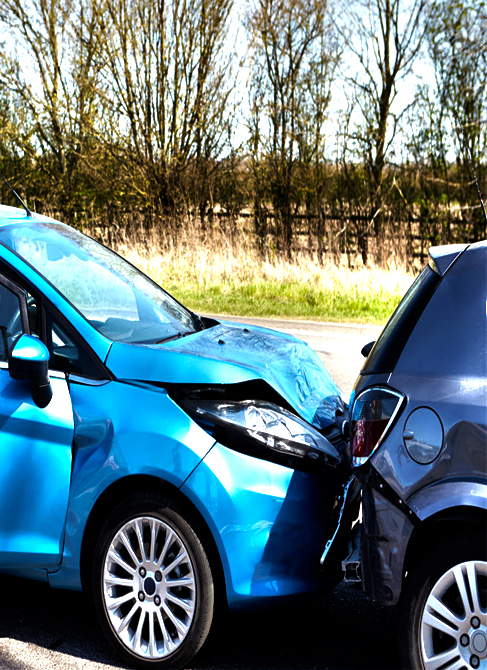 What Are the Common Causes of Rear-End Collisions?
Our car accident attorneys report that driver negligence is the most common cause of rear-end collisions in Chicago. An icy road or mechanical failure may also contribute to an accident, however. Common causes of rear-end collisions that give rise to personal injury claims and lawsuits include:
Texting, grooming, eating, or talking on a cellphone while driving takes a person's attention away from the road. Distractions noticeably reduce a driver's reaction time and the ability to physically maneuver the car.
Intoxicated and impaired driving cause countless rear-end collisions that cost thousands of lives each year. Even so, drunk driving accidents are rampant, leaving injuries and fatalities in their wake.
Mechanical failures such as a broken sensor or faulty brakes can lead to rear-end accidents. If mechanical failure was to blame for your collision, you may have a claim against the parts or motor vehicle manufacturer.
Dangerous Road Conditions
Icy, snow swept, and rain-covered roads contribute to hundreds of car accidents each year. Even if dangerous road conditions played a role in your crash, the investigation may focus on factors like whether the driver took proper precautions when driving (e.g., turning on hazards in times of low visibility).
How Our Rear-End Accident Lawyers Help Victims Recover
Wondering, when to hire a car accident lawyer with Lloyd Miller Law? If you were injured in a crash, the time to hire our law firm is now. The sooner you have an experienced attorney on your side, the less likely you'll be to fall victim to the insurance company's unscrupulous tactics.
Insurance companies may try to discredit your claim by saying that because you had a pre-accident injury, they shouldn't have to pay for your medical expenses for this injury. We're familiar with these tactics and aren't fooled by them. When rear-end auto crashes aggravate a pre-existing condition, our lawyers comb through medical records to determine your pre- and post-accident condition.
Winning a personal injury case requires understanding the anatomy of a crash investigation. Our attorneys gather evidence from the accident site, interview witnesses, and identify details that are often missed by less experienced lawyers. Injury attorney Kurt D. Lloyd emphasizes that it is in these crucial details that cases are won.
Our rear-end collision lawyers can help you recover compensation for:
You may also be entitled to compensation for future medical expenses. In cases where rear-end auto crashes cause spinal trauma, for example, injuries may take years to heal. We can support your claim for future medical expenses by asking your physician to testify or submit a sworn statement.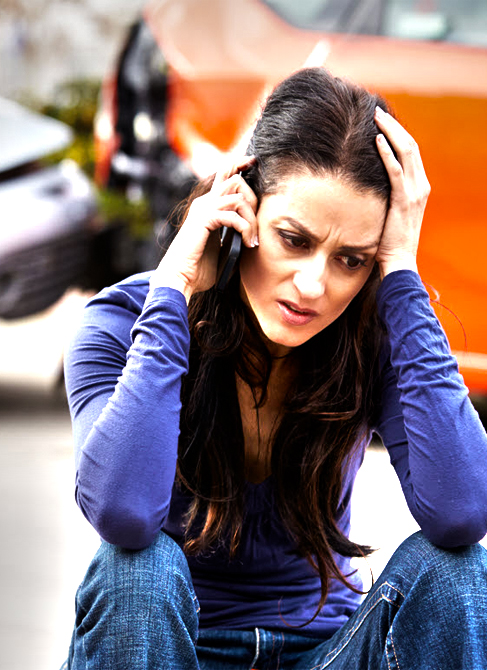 "I am pleased with Attorney Kurt Lloyd. I had a hard case, and he helped me win. I appreciate him and his dedication. Thank you."
FAQs About Rear-End Collisions in Chicago
How much does it cost to hire a rear-end accident attorney in Chicago?
Car accident attorneys commonly handle rear-end collision cases on a contingency fee basis. Under this fee structure, you don't pay the attorney legal fees unless he or she wins your case, and you receive a payout.
The insurance company sent me a settlement offer for my rear-end collision case. What should I do?
In most cases, the best practice is not to accept the insurance company's offer right away. Consult a rear-end accident attorney and ask him or her to look the settlement offer over. The attorney can help you understand the terms, the value of your case, and the likelihood that you can negotiate a higher offer.
I'm partially at fault for a rear-end collision. Can I still recover money for my losses?
If you were partially at fault for a rear-end collision, you may still be able to recover compensation from the other party. As long as you were not more than 50% at fault for causing the crash, your award will simply be reduced.
Types of Injury Cases Our Rear-End Accident Attorneys Handle
The attorneys at Lloyd Miller Law handle injury cases that stem from a wide range of incident types. We are: