Chicago Head-On Collision Lawyer
Chances are good that you're here because you were severely injured, or you lost a loved one in a head-on collision. You've been left with physical and emotional pain, mountains of medical bills, and an abundance of questions. With each day, your situation only intensifies. You need guidance. You need money. Now more than ever, you need the head-on collision lawyers at Lloyd Miller Law. With more than 75 years of combined experience, and a history of winning hundreds of millions of dollars on behalf of our clients, our car accident attorneys can help you recover.
Call the head-on collision lawyers at Lloyd Miller Law for a free consultation.
The Lasting Impact of Head-on Collisions
When two motor vehicles hit head-on, the results are often catastrophic. Drivers and passengers who survive these crashes are frequently left with severe injuries that take months, or even years, to heal. In many cases, victims face life-long disabilities that prevent them from working. They may need in-home nursing care. Their lives may never be the same.
Our head-on collision lawyers understand what accident victims like you are going through. As a victim of a head-on collision, your struggle to heal physically and emotionally is met with financial insecurity. Medical bills just keep piling up. Necessary surgeries or other medical treatments may seem unobtainable. The fight to put food on the table or keep your utilities on may quickly become overwhelming. This is why you need an experienced attorney to win your case.
Why Hire Our Head-On Collision Lawyers?
Hiring the head-on collision lawyers at Lloyd Miller Law is one of the best moves you can make after a car accident. We're not like the impersonal settlement mill law firms that push personal injury cases through the system, coaxing their clients to accept the first settlement offer that's presented. Our trial lawyers take your injuries and losses personally. We take the time to get to know you, we listen to your side of the story, and we invest in experts and other resources to prepare your case as if it is going to court.
Our law firm will manage all the legal aspects of your head-on collision case, so you can focus on getting better. In the beginning, we will prepare a demand letter with documentation and evidence that will make it hard for the insurance company to dispute. As your case progresses, your lawyer will continue to negotiate with insurers to make sure you recover fair compensation for your losses.
If the insurance company refuses to provide you with an acceptable settlement offer, our car accident attorneys will bring your case before the Court. By filing a personal injury lawsuit against the negligent parties, you may be able to obtain compensation for your: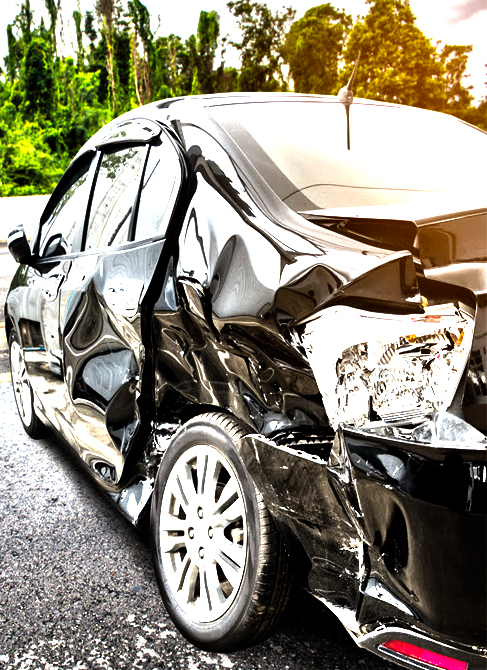 What Causes Head-On Collisions in Chicago?
Head-on collisions account for more than 30% of all fatality traffic accidents in Illinois. Most head-on collisions in Chicago are caused by negligence of some sort. While driver behavior is usually the culprit in frontal accidents, that isn't always the case. The National Highway Traffic Safety Administration (NHTSA) reports that the majority of head-on collisions involve:
Driving under the influence of alcohol or drugs significantly increases the risk of becoming involved in a head-on collision. Drivers who are impaired may get confused and use off-ramps when entering interstates, causing drunk driving accidents. They may lose control of their vehicles and swerve into oncoming traffic. In some cases, drunk drivers may even pass out and cross the center line.
Sometimes, mechanical failures cause head-on collisions. Faulty tires can cause blowouts, causing vehicles to swerve into another lane. Steering mechanisms can fail, which can make it difficult for drivers to maintain control of their vehicles. Other types of defective motor vehicle parts, like malfunctioning braking systems, can also increase the risk of a frontal crash.
Dangerous road designs can also make head-on collisions more likely. Examples include confusing intersections, poorly marked exits and entrances, and roads without medians. These roads are especially dangerous for tourists and newcomers who may be unfamiliar with the area.
Sometimes, distracted driving is to blame for head-on collisions. At just 55 mph, a vehicle travels the length of a football field in the time it takes to send or read a text message. That's plenty of time to veer into oncoming traffic and hit another vehicle head on. Other distracted driving behaviors, like using a GPS, posting on social media, eating, or even talking with passengers can raise the risk of an accident as well.
Who May Be Liable for Head-On Collision Injuries and Deaths?
Determining liability for head-on collision injuries and deaths can be difficult. To prove you are not at fault in a car accident, head-on collision lawyers will need to obtain the police report, interview witnesses, and review photos and video footage of the accident scene to help them understand how the crash occurred. Your car accident attorney may also work with crash investigators and accident reconstruction specialists to help identify the cause of your head-on collision and who may be liable.
Once the culprit or culprits have been identified, your head-on collision lawyer will check into the applicable insurance policies and other sources of recovery that may be available. You may be able to sue: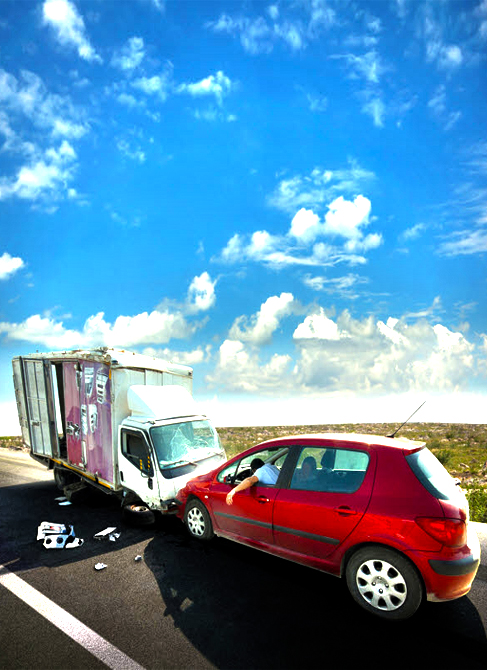 "I retained Kurt to represent me after being injured in a car accident. Kurt was very thorough in dealing with all parties involved, including witnesses, the police, medical personnel, etc. He acted with the utmost professionalism and always kept me informed of his progress with the insurance company lawyers. Kurt held several rounds of negotiations on my behalf and did not back down until we were offered a fair settlement. This experience taught me a cold truth about the realities of dealing with insurance companies. They will do everything in their power to minimize the amount they have to pay in a settlement. If I ever find myself in this situation again, my first call for legal support will be to Mr. Lloyd."
FAQs About Head-On Collisions in Chicago
What kind of injuries can you get from a head-on collision?
Head-on collisions usually cause severe injuries. More than 30% of all fatality accidents are head-on collisions. It's common for accident victims to suffer spinal cord injuries, traumatic brain injuries, amputations, and damage to internal organs.
How long do I have to file a head-on collision lawsuit in Chicago?
The statute of limitations that applies to your head-on collision case in Chicago depends on various factors. If you are filing a personal injury lawsuit, you generally have 2 years from the date the accident occurred to take legal action. If your case involves wrongful death, the statute of limitations is 2 years from the date your loved one died. Exceptions may apply, however.
What types of damages can I recover after a head-on collision in Illinois?
If you suffered injuries in a head-on collision, you may be able to recover compensation for your medical bills, lost wages, pain and suffering, and more. If your loved one died because of the accident, you may be entitled to compensation for funeral and burial expenses, the decedent's final healthcare costs, and your loved one's lost income. In both types of cases, punitive damages may also be awarded if the at-fault party was acting maliciously or was grossly negligent.
Types of Injury Cases Our Accident Lawyers Handle
The attorneys at Lloyd Miller Law handle injury cases that stem from a wide range of incident types. We are: