Chicago Car Accident Lawyer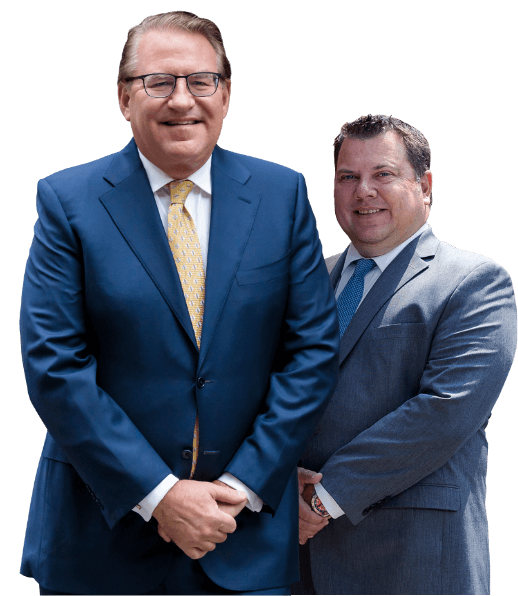 Let Our Car Accident Lawyers Help You Make the Most of Your Claim
Were you hurt in a car accident in Illinois? If another driver caused your crash, you have the right to recover money to help you pay for your medical bills, replace your lost wages, and compensate you for your pain and suffering. The more serious your injuries, the more your accident claim may be worth. Collecting the compensation you need to help you through this difficult time, however, is not always easy. Insurance companies go to great lengths to minimize or deny accident claims, and they retain teams of lawyers to help defend their bottom line.
Fortunately, you don't have to fight the insurance company and their attorneys alone.
The sooner you reach out to our Chicago auto accident attorneys at the Lloyd Miller Law, the more quickly we can begin working on your case.
Why Hire the Car Accident Attorneys at Lloyd Miller Law?
The car accident lawyers at Lloyd Miller Law combine more than 75 years of experience with the personalized service that only a client-focused law firm can give. We fight to ensure our clients recover emotionally, physically, and financially after motor vehicle accidents. Our top-rated trial lawyers have won hundreds of millions of dollars in awards for injured victims throughout the state. When the innocent people in Illinois are injured, our attorneys are always ready to help.
If you were injured or a loved one was injured or killed in a car accident off of I-55, near Midway International Airport, in Chicago, Cicero, Oak Lawn, Berwyn, or elsewhere in Illinois, call the auto accident lawyers at Lloyd Miller Law for a FREE, no-obligation consultation. 773-838-8100.
VLACHOS, A MINOR V. NORTHWESTERN MEMORIAL HOSPITAL
ROBERTSON, A MINOR V. ADVOCATE CHRIST HOSPITAL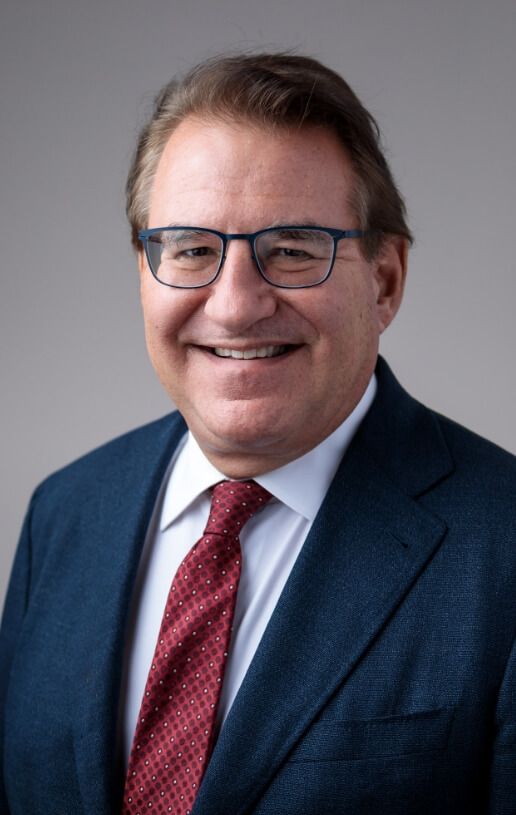 Car Accident Victims: Your Recovery Is Our #1 Priority
When you hire a car accident injury lawyer at Lloyd Miller Law, your recovery is our law firm's priority. Our accident lawyers understand the impact serious injuries can have on your home life, emotional and physical well-being, and finances. While we can't always erase the pain, suffering, or trauma you've endured, filing a lawsuit with our attorneys can greatly help ease your discomfort. Unlike many injury law firms that put their own profits ahead of the well-being of their clients, our accident lawyers always put your best interests first. Our attorneys will expertly handle every aspect of your personal injury, wrongful death, or workers' compensation case. When you file a claim or lawsuit, our attorneys will:
Car Accident Victims

Are Not in Good Hands with Insurance Companies
Illinois law gives injured people like you the right to file a claim to recover damages from negligent parties who do them harm. Unfortunately, an insurance company's version of fair compensation tends to be significantly less than what it takes to make accident victims whole. Their accident investigators, insurance adjusters, and representatives often employ deceitful and even unethical tactics to minimize payouts for personal injury claims. The more your claim is worth, the harder they will fight to win.
Are you frustrated with how the insurance company is handling your car accident claim? Let the injury lawyers at Lloyd Miller Law stop deceitful insurance representatives in their tracks.
Call our car accident lawyers today to schedule your FREE consultation.
Car Accidents Are On the Rise in Illinois
If you were seriously injured in a car accident in Illinois, you're not alone. The Illinois Department of Transportation (IDOT) reports that auto accident injuries that result in personal injury claims or lawsuits are on the rise throughout the state. Despite initiatives including Life or Death Illinois, Start Seeing Motorcycles, Drive Sober or Get Pulled Over, and Click It or Ticket:
Over 300,000


motor vehicle accidents occur in Illinois every year
Approximately 20% of the state's car crashes result in serious injuries
Speeding is involved in 37.6% of injury accidents and 39.2% of fatality crashes
Types of Crashes Our Car Accident Lawyers Handle
The injury attorneys at Lloyd Miller Law handle a wide range of motor vehicle accident cases. These include, but are not limited to:
What Is the Car Accident Risk in Your Neighborhood?
Although motor vehicle accidents can happen 24 hours a day and virtually anywhere, the risk of crashes is especially high in some areas of Cook County. Some of the most dangerous areas to drive include: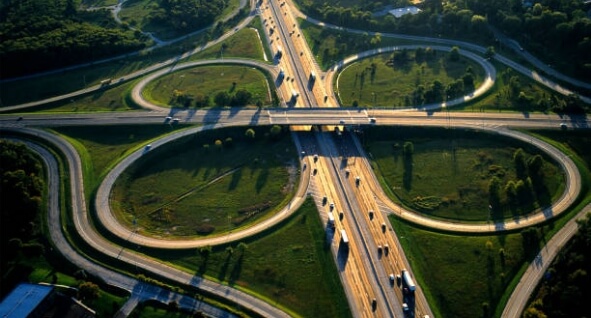 This major north-south interstate, also known as the Stevenson Expressway in Cook County, is heavily used by commuters in Illinois. Over 20,000 vehicles per day travel this highway. The expressway is the site of countless injury and fatality accidents every year.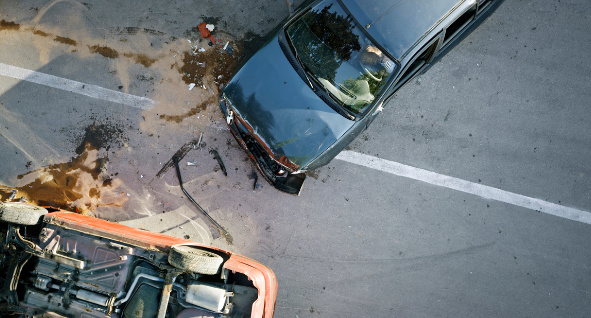 Stony Island Avenue at South Chicago Avenue:
The six-lane, diagonal intersection is trafficked by approximately 70,000 motor vehicles each day. On average, 60 auto accidents happen here annually.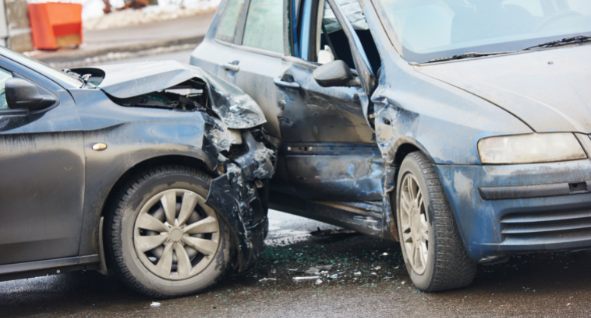 With 10 lanes of heavy traffic, a confusing layout, and motorists merging on and off Interstate 294, this stretch of road is one of the most dangerous in Chicago.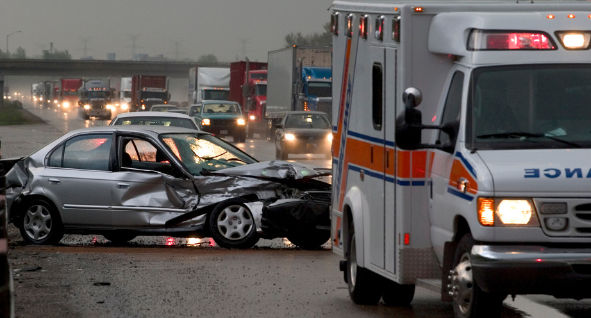 On I-294 in Chicago, motorists share the roads with a large number of commercial trucks that travel long distances. As a result, Accident lawyers see a continuous stream of personal injury claims stemming from crashes caused by trucker fatigue, distracted driving, DUI, and wrecks involving overweight trucks and those with unbalanced loads.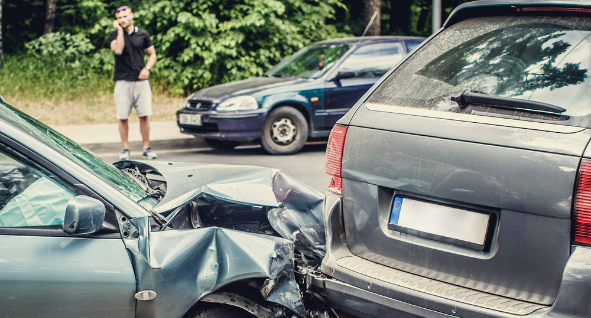 Harlem Ave and Archer Avenue:
Despite the installation of Red Light Running (RLR) cameras at the intersection of Archer and Harlem, the area sees approximately 30 auto accidents each year.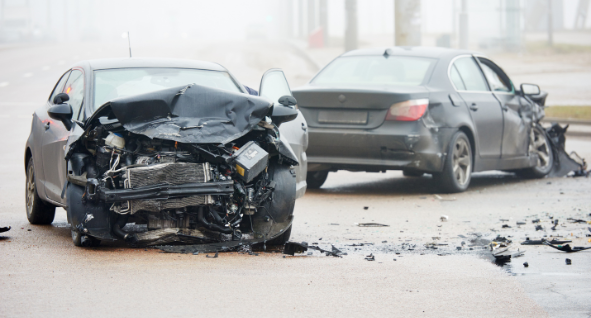 95th Street is a major highway that connects Chicago's South Side with various suburbs. Busy 24 hours a day, the intersection of 95th and Cicero Avenue is the site of countless auto accidents that cause serious injuries and fatalities each year.
How Our Car Accident Attorneys Maximize Your Injury Settlement
The importance of hiring a car accident attorney after a crash cannot be overstated. Studies show that victims who hire lawyers to handle their injury claims receive an average of three times more in compensation. To maximize your injury award, our auto accident lawyers take a comprehensive approach when investigating car crashes. We make sure no evidence is left behind or destroyed and consider all contributing factors to help you make the most of your recovery. We will collect:
The police report and supplements along with any follow-up investigation
Photos and/or videos of the accident scene
Diagrams and data related to the location and accident
Photos and/or videos of the accident scene
Photos of the motor vehicles involved
EDR or "black box" information
Information about defective car parts and recalls
Who or what caused your auto accident
The parties who should be held accountable for your injuries
How much your auto accident claim is worth
"John and Kurt were very helpful, informative, and were on top of everything with my case! They got back to me as soon as possible whenever I had questions. They helped me to understand everything that was going on. They did everything as quickly as they could and they are very professional! If there were six stars to rate they'd get SIX! Thanks to their team who made sure I got what I deserved!"
~ Cherine Matejias
"Very friendly people and very persistent to stick with my case even through a pandemic, I definitely will recommend them"
~ Mike Stubbe
"This It's a Great Law Firm that is loyal and worked very hard at my case to make sure it was successful."
~ John Vitale
Frequently Asked Questions About Car Accidents in Illinois
Our injury lawyers have the answers to the most frequently asked questions about auto accidents in Illinois.
My financial resources are limited. How do I pay for an auto accident lawyer when filing a lawsuit?
At Lloyd Miller Law, our auto accident lawyers accept injury cases on a contingency fee basis. We deduct our attorney fees from the insurance check you receive only when we win your case. If you don't get paid, neither do we.
What damages can I recover after a car accident?
In Illinois, car accident victims can recover compensation for medical bills, lost wages, pain and suffering, and more by filing a lawsuit or personal injury claim.
How much time do I have to file an injury lawsuit in Illinois?
Car accident victims have just 2 years from the date of the auto accident to file a claim against the negligent party or the insurance company.
Other Types of Injury Cases Our Lawyers Handle