Chicago Underinsured Motorist Accidents Lawyer
If you were injured by a driver who didn't have adequate insurance coverage, or you were involved in a hit-and-run accident, your mind is probably racing with concerns about how you will pay your medical bills, recover your lost wages, and get your life back to what it was before the accident. Our uninsured motorist accident lawyers can help. At Lloyd Miller Law, we pride ourselves in providing big firm services with the convenience and personal attention only a small law firm can give. Our accident attorneys have an average of 25 years of trial experience, and we know what it takes to win uninsured/underinsured motorist accident cases. We will identify all sources of recovery, help you file a claim or lawsuit against your own UM/UIM policy, and negotiate with the insurance company to ensure you recover damages.
Contact the uninsured motorist lawyers at Lloyd Miller Law today and let's get started with your recovery.
Uninsured/Underinsured Motorist Laws in Illinois
Uninsured motorist bodily injury policies are mandatory in Illinois. They must provide a minimum of $25,000 in bodily injury coverage per person and $50,000 per accident. You have the option of purchasing additional UM coverage. If you buy extra coverage, however, Illinois requires you to purchase an underinsured motorist policy. The underinsured motorist policy pays the difference between your UIM limits and the at-fault driver's limits.
Uninsured/underinsured motorist policies are different from liability insurance policies. These policies are designed to pay for your damages if another driver causes a crash and he or she doesn't have liability insurance, or the driver's policy falls short of covering your losses. Your own uninsured motorist bodily injury policy will also help pay for your losses if you suffer injuries in a hit-and-run accident.
Why You Need an Uninsured Motorist Accident Lawyer to Help You Recover
If you were hit by an uninsured or underinsured driver, you have probably been left with a host of uncertainties that can hinder your physical and emotional recovery. How will you get the money to pay for your medical bills? How will you replace the income you've lost because you've been unable to work? Can you file an uninsured/underinsured motorist claim? What happens if your insurance company refuses to pay? What if the settlement offer isn't enough?
The insurance company (even your own) is not on your side. Once they get wind of your accident claim, you'll start to receive phone calls from insurance representatives. They will send people out to investigate the crash, determine fault, and check out your injuries. They might even start to point fingers, blaming you for the accident. If they make you a settlement offer, chances are it will be for just enough to tempt you into settling the claim. Additionally, as if dealing with one insurance company isn't enough, you could be dealing with multiple teams of representatives if the other party had insurance, but the coverage limits were low. THIS is why you need an experienced injury attorney to win your case.
A Chicago uninsured motorist accident attorney with Lloyd Miller Law will guide you through the legal process, answering your questions and addressing your concerns every step of the way. We will help you understand the anatomy of a crash investigation, file an uninsured motorist claim or personal injury lawsuit against the appropriate party, and make sure your rights are protected as your case progresses.
When you hire our car accident injury lawyers to handle your case, our team will: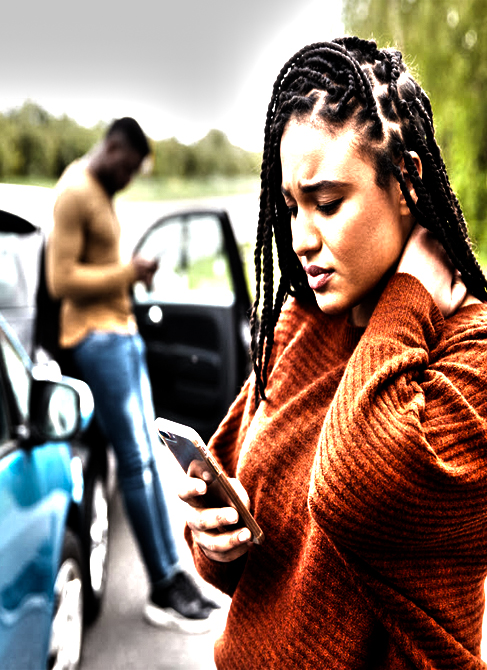 Types of Compensation in Uninsured Motorist Accidents
Chances are, you are here because you suffered serious injuries in a crash. Maybe you spent days, weeks, or months in the hospital fighting to stay alive. Perhaps your injuries required you to go through multiple surgeries, suffer permanent scarring, or be left with a life-long disability. It could even be that you're still in the hospital recovering under a doctor's care, or that you need nursing assistance at home. Whatever the case, one thing is certain – those medical bills piling up in your mailbox aren't going to get paid on their own. Since the at-fault driver didn't carry adequate insurance coverage, left the scene of the crash, or had no insurance at all, you're going to need to file an uninsured/underinsured motorist claim to recover compensation.
Because the emotional and physical harm from a motor vehicle accident can leave you hurting in more ways than one, various types of compensation may be available.
Economic damages are easily quantifiable. They include the financial losses that accompany a car accident. You can recover compensation for your medical treatments, prescription medications, transportation to and from appointments, and lost wages. Saving bills, statements, and receipts can help your uninsured motorist accident lawyer prove your economic damages.
Non-economic damages provide you with monetary relief to ease the human cost of the accident. You may be able to recover compensation for pain and suffering, loss of consortium, loss of relationship, and loss of quality of life.
Punitive damages penalize the at-fault party for causing you harm and deter others from committing the same or similar harms. Not all cases merit an award of punitive damages. Punitive damages are appropriate if the at-fault party's conduct was intentional, reckless, or egregious.
Sources of Recovery in Uninsured/Underinsured Motorist Accidents
In addition to your own UM or UIM policy, other sources of recovery may exist when you are injured in an uninsured or underinsured motorist accident. Our car accident lawyers will investigate your crash to determine all parties that may have contributed to your injuries, and the available insurance policies and other sources of recovery that may be available.
Our uninsured motorist accident lawyers may be able to help you recover compensation from:
Fortunately, accident victims don't have to depend solely on an insurance policy to recover compensation for injuries in Illinois. Depending on the cause of the crash, victims may also be able to sue: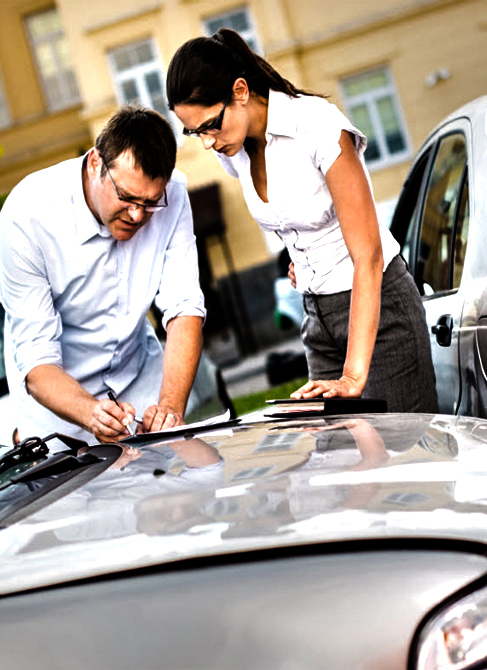 "A big 'thank you' to Attorney Kurt Lloyd for bringing my case to a successful close. I was hit by a car as a pedestrian, and the driver was the employee of a large corporation. Kurt Lloyd was determined in tracking down the evidence that identified the hit/run driver, in pressing the driver's company to step up [to] the plate, and managing the process through the court system. Kurt negotiated a great settlement. Thank you!"
FAQs About Uninsured/Underinsured Motorist Accidents in Chicago
How much does it cost to hire an uninsured motorist lawyer?
Most of the uninsured motorist accident lawyers in Chicago handle injury claims on a contingency basis. The lawyer does not receive payment for legal fees unless they win your case. When you receive a payout, the attorney's fees and case costs are subtracted from your settlement or jury award.
How long do I have to file an uninsured motorist claim in Illinois?
The deadline to file a lawsuit against an at-fault driver is typically around 2 years in Illinois. Because an exception may apply, contacting an uninsured motorist accident lawyer is the best defense against missing a deadline.
Who pays for my injuries if the car that hit me was stolen?
If you were hit by a car that was stolen in Illinois, you will most likely need to rely on your own uninsured motorist bodily injury coverage to recover compensation for your losses.
Types of Injury Cases Our Uninsured/Underinsured Motorist Accident Attorneys Handle
The attorneys at Lloyd Miller Law handle injury cases that stem from a wide range of incident types. We are: