Drunk Driving Accident Lawyer
Drunk driving accidents are a leading cause of injury and fatality in Illinois car crashes. In addition to causing fatalities, these accidents can leave victims facing lifelong injuries and disability. Alcohol consumption isn't the only cause of DUI crashes, however. Drivers can also become impaired through the use of prescription and recreational drugs. A drunk driving accident lawyer with Lloyd Miller Law can help DUI crash victims recover damages and hold negligent drivers accountable. With over 75 years of combined experience winning personal injury cases in Illinois, our attorneys can help you get money for your medical bills, lost wages, and pain and suffering.
Did a drunk driver cause your crash? Call the drunk driving accident lawyers at Lloyd Miller Law for a free consultation.
How a Drunk Driving Accident Lawyer in Chicago Can Help You Recover
Victims of car crashes can quickly become overwhelmed by communicating with insurance companies, piling up medical bills, and the stress of missing work while they heal. Our drunk driving accident lawyers can take over your personal injury case, allowing you to focus on your recovery. Lloyd Miller Law will help you navigate your DUI injury claim or lawsuit to ensure your claim is filed on time, the proper documentation is submitted, and crucial details are not missed. We understand the anatomy of a crash investigation, and can help you figure out how to prove you are not at fault in a car accident. Hiring a DUI accident attorney is especially important if you were involved in a hit-and-run accident involving a drunk driver.
What Constitutes Driving While Intoxicated in Illinois?
Illinois has a zero tolerance law for intoxicated drivers under the age of 21. For drivers over the age of 21, the legal limit for alcohol consumption is a BAC of .08. For truckers, the legal limit is a BAC of .04. Anything above this metric is classified as intoxicated driving. In addition to alcohol consumption, some recreational and prescription drug use can cause a driver to be considered intoxicated under Illinois law. Painkillers, anxiety medications, muscle relaxers, sleep aids, caffeine pills, and some cold medicines can also cause impaired driving. The use of any amount of illegal drugs while driving immediately classifies a driver as illegally intoxicated. Additionally, the mixture of recreational or prescription drugs with even small amounts of alcohol may cause a person to become too impaired to drive safely.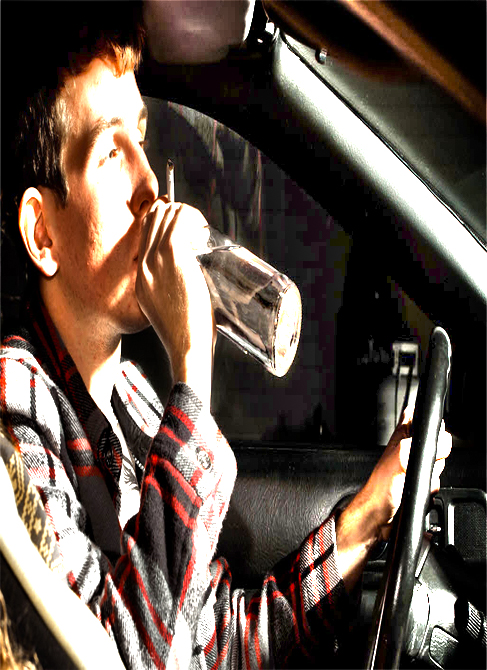 Get the Facts About DUI Car Accidents in Chicago
How Alcohol Affects Your Ability to Drive
Alcohol generally affects a person's ability to drive when there is a blood alcohol content (BAC) of .02. Though a driver may be impaired at a lower rate, the legal limit for intoxication while driving is a BAC of .08. Alcohol can cause double vision and blurred vision, impairments in judgment, delays in reaction time, drowsiness (drowsy drivers are often responsible for fatal car accidents), an inability to concentrate, and disruptions in motor skills and hand-eye coordination. Recreational and prescription drugs can also cause impaired driving behaviors.
Common Injuries Seen by DUI Accident Lawyers
Drunk driving accidents can cause a variety of injuries that range from mild to catastrophic. Head on collisions may yield more severe injuries, especially when involving large trucks. Some common injuries that result from DUI crashes include broken bones, head, neck, and spine injuries, traumatic brain injuries (TBIs), and injuries to internal organs. Depending on the severity of the injuries a victim sustains, the drunk driving accident can have a permanent impact on his or her life.
Who Pays Damages in Drunk Driving Accident Lawsuits?
The at-fault party's insurance company usually pays for economic and non-economic damages in a DUI accident claim or lawsuit. However, punitive damages are not covered by the drunk driver's insurance policy. Instead, the at-fault driver must settle the punitive damages from his or her own pocket. If the drunk driver who caused your crash did not maintain liability insurance, or policy limits were minimal, our DUI accident lawyers may be able to help you recover damages by filing a claim against your uninsured/underinsured motorist policy.
What Types of Damages Are Available in a Drunk Driving Lawsuit?
Drunk driving accidents in Illinois can mean a big verdict. The severity of your injuries, your lost wages, and other factors will determine what damages are available to you in a DUI car accident lawsuit. Knowing what to do after an accident  can help increase the value of the damages you recover. Victims of drunk driving accidents can typically recover economic, non-economic, and punitive damages from the negligent driver. In cases where a DUI crash results in the death of a victim, the decedent's family can hold the intoxicated driver accountable and recover wrongful death damages. Economic damages can replace costs like medical care expenses, past and future lost income, and other damages with a direct monetary value. Non-economic damages cover pain and suffering, disability and disfigurement, loss of consortium, and lost earning capacity. Punitive damages are recovered as a punishment toward the intoxicated driver.
Factors that influence the value of a drunk driving lawsuit include:
In addition to the above factors, knowing when to hire a car accident injury lawyer can help improve your chances of a successful outcome. While there is no predetermined value for a DUI accident claim, a Chicago drunk driving attorney can review your claim and advise you on the amount of damages to pursue.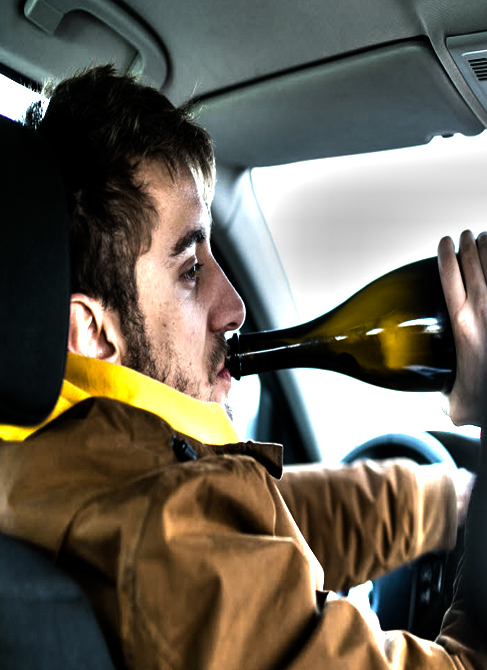 "Kristen Lyons represented my mom and her case successfully, while keeping my moms needs a priority… I also appreciated the firm's response, thorough communication and accessibility throughout the duration of the case."
FAQs About Drunk Driving Accidents in Chicago
Do I have to wait for criminal actions against the driver to be completed before filing a drunk driving lawsuit?
In DUI accident cases, the drunk driver will often face criminal charges that are separate from the personal injury lawsuit you filed against him or her. Typically, the driver will have to go through the criminal case first, and you will have to file your DUI lawsuit second.
Can I make a claim against the bar or restaurant that provided alcohol to the drunk driver?
Under the Dram Shop Act, persons injured in a drunk driving accident can sometimes hold the business that sold the alcohol and contributed to the intoxication liable. This liability applies to owners and lessors of businesses, and does not extend to private providers of alcohol.
I was a passenger in a car driven by a drunk driver, and I was injured when he crashed. Can I sue him?
Passengers who suffer injuries in car accidents have a right to recover damages. Economic and non-economic damages can usually be recovered through an insurance claim. However, when a driver's gross negligence caused the passenger's injuries, such as drunk driving, he or she may be able to file a personal injury lawsuit and recover punitive damages as well. This may be disputed in cases where the passenger knowingly and willingly contributed to the driver's negligence, or was aware of the driver's intoxication.
Types of Injury Cases Our Chicago Drunk Driving Accident Lawyers Handle
The attorneys at Lloyd Miller Law handle injury cases that stem from a wide range of incident types. We are: