Chicago Bicycle & Pedestrian Accident Attorneys
When bicycle and pedestrian accidents cause serious injuries or deaths in Chicago, our injury attorneys help victims recover compensation from negligent motorists. Our accident attorneys bring over 75 years of combined experience to the table to ensure our clients are treated fairly and wrongdoers are held accountable.
If you suffered serious injuries in a bicycle or pedestrian accident in Chicago, Berwyn, Oak Lawn, Cicero, or a nearby community, call Lloyd Miller Law for a free consultation.
Pedestrians at Risk in Chicago
Pedestrian safety is an ongoing concern in Chicago. According to the Illinois Department of Transportation, nearly one-third of fatal motor vehicle accidents in Chicago involve pedestrians. While these collisions sometimes occur in nearby townships as well, approximately 84% of pedestrian accidents involving serious injuries in Illinois, and 69% of those that result in wrongful death, happen in metro Chicago.
Because of the sheer size of large commercial trucks, crashes frequently result in wrongful death. Victims who are lucky enough to survive often suffer traumatic brain injuries, spinal cord injuries, amputations, severe burns, and internal injuries. In most cases, their lives are changed forever.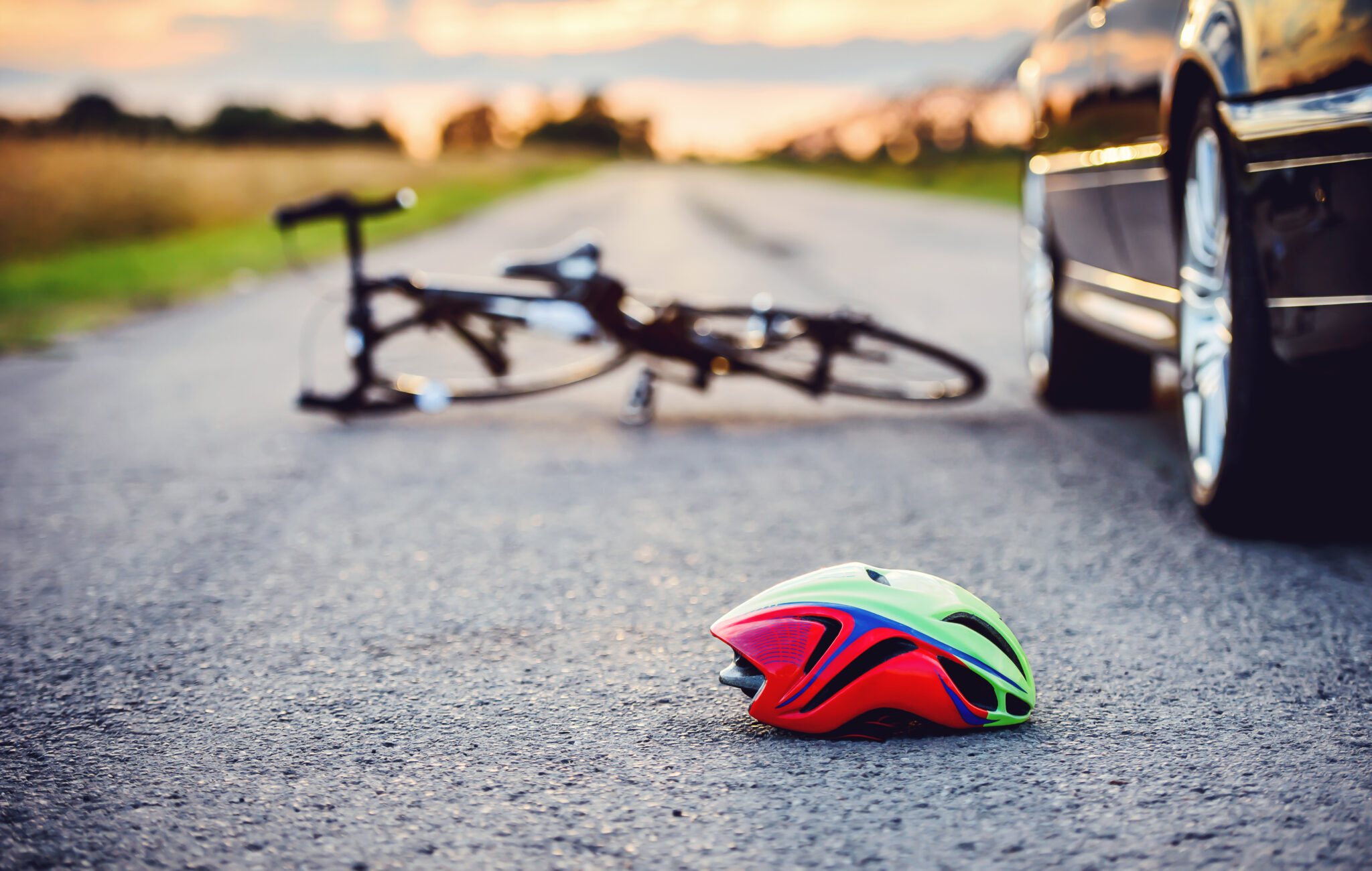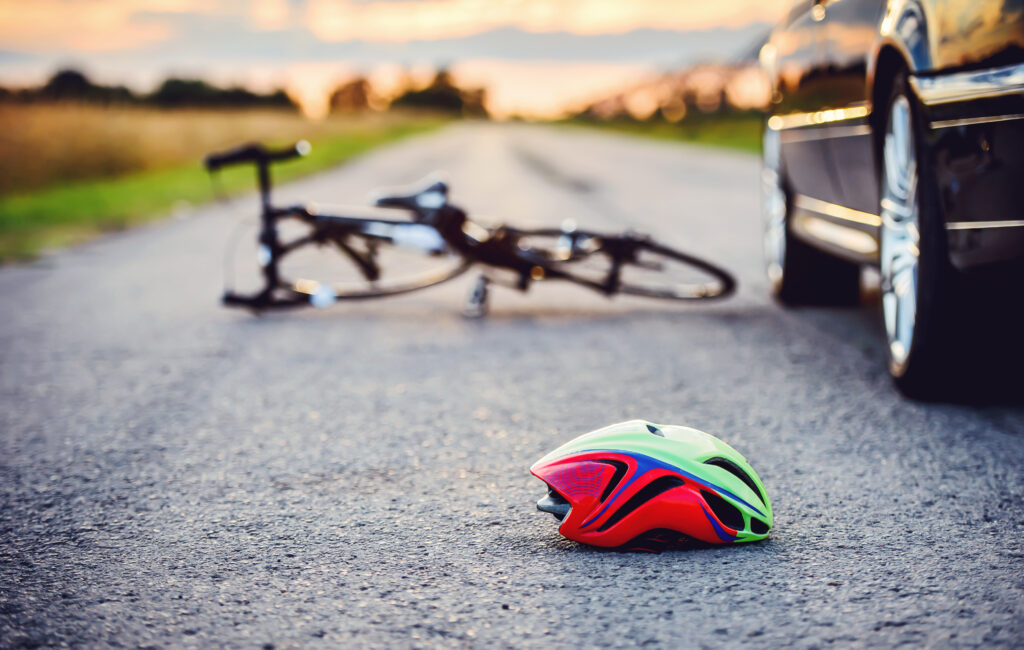 Intersections Prove Dangerous for Chicago Pedestrians
Approximately 78% of pedestrian accidents that happen in Chicago occur within 125 feet of an intersection. According to the Active Transportation Alliance, the most dangerous intersections for pedestrians in the city include:
Dangerous intersections in the area are not limited to Downtown Chicago, however. The following suburban intersections require extra caution as well.
Upswing in Bicycle Accidents in Chicago
The pandemic biking boom that began in 2020, combined with bike-sharing trends and the new electric-assist Divvy bikes that can max out at speeds of up to 20 mph have caused an increase in the number of injury and fatality bicycle accidents in Chicago. When cyclists collide with passenger cars, other bike riders, or pedestrians, the result is often catastrophic.
Playing It Safe to Prevent Bicycle Accident Injuries
Many bicycle accidents in Chicago and the nearby suburbs can be prevented. There are steps riders can take to minimize their risk of accident-related injuries as well.
Research reveals that wearing a helmet could reduce a cyclist's risk of suffering a traumatic brain injury or severe head injury by greater than 50%. Illinois law, however, does not require most riders, including young children, to wear helmets. In Chicago, only bicycle messengers and delivery people who ride bikes are required to wear helmets. Cicero laws, however, require helmets for cyclists who are under 16.
Lack of awareness on the part of a negligent motorist is the cause of countless bike accidents in the city. While distracted drivers need to pay closer attention to their surroundings, bike riders can take extra precautions to help ensure they are seen. This includes wearing bright clothing and using reflectors or headlights on their bicycles at night.
Motorists should exercise extra caution when driving where bike riding is common. They should allow a minimum of 3 feet clearance when passing a cyclist on the road, watch for riders entering or exiting driveways, and be careful when opening their car doors to prevent "dooring" accidents.
"I hired Kurt after I was hit by a car in a crosswalk. He was very knowledgeable in all aspects of my case. He made the whole legal process feel less painful."
FAQs About Bicycle and Pedestrian Accidents
Do pedestrians always have the right-of-way in crosswalks and intersections in Chicago?
Pedestrians have the right-of-way over motor vehicles when they are crossing the road in crosswalks. If they cross the road at a point other than a crosswalk, they must yield to passenger vehicles. Pedestrians also have the right-of-way over passenger vehicles when:
children are close to a school zone crosswalk on school days
walking with a green light or when a traffic signal indicates the pedestrian should proceed
entering a street from a building, alley, driveway, or private road
entering an intersection that has a flashing yellow arrow
Should I see a doctor if I feel fine after a bicycle accident?
Yes. Since some injuries may not show symptoms right away and delaying treatment could be deadly, bike accident victims should be seen by a medical professional as soon as possible after a crash.
Can I file a lawsuit if my child was injured while riding his bike in Chicago?
Parents can file injury lawsuits for their own losses and on a child's behalf to recover compensation for injuries caused by bicycle accidents.
Types of Injury Cases Our Accident Attorneys Handle
The attorneys at Lloyd Miller Law handle injury cases that stem from a wide range of incident types. We are: