The average settlement for a pedestrian who was hit by a car generally varies between $15,000 and $500,000. The amount is much lower for smaller injuries, like broken bones and small cuts. Average settlements for severe injuries, like major organ damage and brain injuries, can extend into millions of dollars.
What Is the Average Settlement for a Pedestrian Who Was Hit By a Car?
The value of pedestrian accident claims can vary significantly because each case is unique and different factors are considered. The amount also varies greatly depending on whether the injured person accepts the initial settlement offer from the insurance company or takes the matter to court.
There are cases where the victim may not receive compensation because the driver at fault was not insured. Under these conditions, victims may try to recover the settlement through a court process. You may be in luck if he or she has assets.
The value of your pedestrian accident claim will depend on the influencing factors of your case. Factors that commonly determine a settlement award are the severity of the injuries you sustained and the time it takes you to recover. Working with a pedestrian accident lawyer can increase your odds of securing a higher settlement award.
Common Causes of Pedestrian-Car Accidents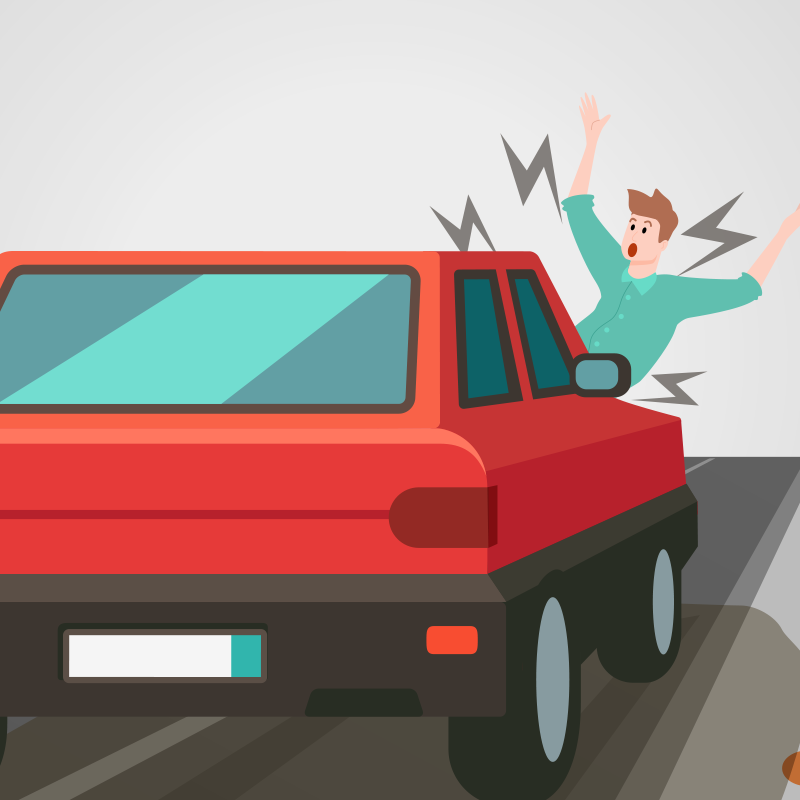 Pedestrian-car accidents can occur under a variety of circumstances. Common causes of these accidents include:
Right of Way
Drivers or pedestrians may make fail to yield to the "right of way," causing an accident. For instance, a traffic light may indicate that it's time for pedestrians to cross the road and all motorists must obey. However, if a vehicle fails to yield to a pedestrian's right of way in an intersection, the mistake can result in an accident.
In some cases, pedestrians commit traffic violations by crossing the road when the traffic light gives precedence to drivers and cyclists. Often, Chicago pedestrian accidents involve teens or others crossing the road at the wrong time or walking in roadways.
In certain situations, pedestrians may cause an accident even if they have the right of way. A good example is jaywalking, where people cross the road from areas separate from the designated crosswalk. A victim's percent of the fault for the accident can lower the average settlement for a pedestrian who was hit by a car.
Poor Visibility
Some factors can reduce drivers' visibility to the point that they fail to see pedestrians crossing the road. Other times, they may fail to see where the road ends and the pedestrian sidewalk begins. Examples include:
Extreme weather conditions, like heavy rain or fog
Faulty headlights
Blind spots
Use of extra bright headlights by oncoming traffic, hindering visibility
Poor lighting
All road users should exercise extreme caution in situations where road visibility is poor, or they risk causing an accident.
Drugs and Alcohol
Driving under the influence of drugs, whether prescribed or illegal, can impair drivers' judgment, causing a pedestrian accident. This also happens when one drives under the influence of alcohol. Driving under the influence increases your liability if the matter goes to court.
Some medications can also cause dizziness, excessive sleep, and impaired judgment. Fortunately, the packets are always labeled with clear instructions not to operate machinery or drive. Failure to follow the instructions can lead to a pedestrian accident.
In some cases, intoxicated pedestrians may stumble into roadways, causing them to become struck by a vehicle.
Poor Road Conditions and Planning
Poorly maintained roads can also cause pedestrian accidents. A driver who swerves to avoid some potholes may end up hitting someone on the crosswalk. Additionally, areas that are underdeveloped or fail to provide a safe path for pedestrians are especially hazardous. You can recover compensation from the road maintenance agency if you can prove it is liable. Chicago bicycle and pedestrian accident attorneys can help you establish liability.
How to Get Compensation for Pedestrian Accidents
Pedestrians involved in car accidents could get compensation if the accident resulted from the carelessness and negligence of the driver at fault. However, the burden of proof lies with the injured person. Evidence of negligence is essential when recovering a settlement for a pedestrian who was hit by a car.
When presenting the theory of negligence before the jury, you must be ready to defend your position. In other words, you must help the jury see that the driver or another party is responsible for causing the crash that left you with injuries.
To support your claim when seeking compensation, you need to prove negligence in the following ways:
Proof of Duty of Care
This is the easiest to prove because all drivers have a legal duty of care toward other road users, including passengers, cyclists, and pedestrians. The duty demands that drivers operate their vehicles safely and per all traffic laws. Therefore, all drivers should use the roads with reasonable care for the safety of others.
Breach of Duty
The second step involves clearly depicting how the driver at fault breached his or her duty of care. For instance, his or her carelessness or recklessness may have led to the accident. Violation of traffic rules is also a breach of the legal duty of care towards other road users. Further, the driver is also liable if he or she failed to stop at red lights, was speeding, or was intoxicated at the time of the accident.
Proximate Cause
The third stage of supporting your compensation claim involves linking the breach of the duty of care to your injuries. You must clearly explain how the collision led to your injuries, for instance, how the impact shattered your bones.
Damages
The last step is proving the injury caused you to suffer damages. Damages here mean the costs you've endured as a result of your injuries, pain, and suffering. The damages should be supported by proof of injuries suffered during the crash.
Good evidence of damages includes video footage, medical records, photos, doctor's testimony, pharmaceutical prescriptions and medical bills.