An experienced personal injury lawyer is an asset when someone suffers injuries due to a car accident. When another driver causes an accident that results in injuries to passengers and damage to vehicles, accident victims often look for a car accident lawyer to recover costs.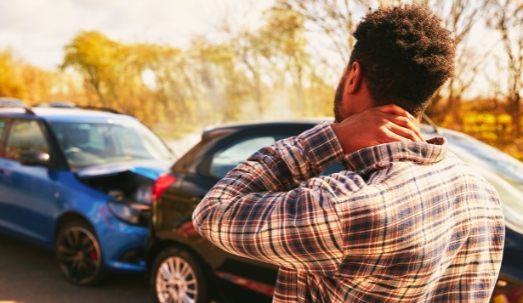 High Costs of Personal Injuries from Car Accidents
An injury suffered during a car accident can cost much more than auto insurance policies cover. Illinois law only requires a minimum of $25,000 in bodily injury coverage per person, with a maximum of $50,000 in bodily injury coverage per accident.
The average costs to treat injuries easily can exceed those amounts, especially when more than one person suffers injuries. A car accident injury lawyer can help to hold liable parties accountable and make insurers pay the proper amounts to cover injuries and other costs.
When to Hire an Auto Accident Attorney
Because of the potentially high costs of auto accident injuries and damages, victims should hire a car accident lawyer when:
Injuries are suffered in an accident.
Fault is uncertain.
The police report is inaccurate.
Costs from an accident exceed insurance coverage.
Insurers or attorneys are contacting the victim.
A personal injury lawyer who is experienced in handling car accident claims can help to build a strong case and hold at-fault drivers accountable. The attorney can stop insurers and opposing attorneys from contacting accident victims.
Many attorneys and insurers for at-fault drivers will try to contact accident victims right away. They do so in an attempt to get accident victims to say things that harm their claims and legal cases. If an accident victim is polite and says he or she is feeling relative well, that could be used against that person to reduce settlement amounts.
How an Attorney Helps Car Accident Victims
When an accident victim retains an attorney, all communications regarding that case must flow through the attorney and the respective law firm. Even debt collectors must cease any communications with the victims. However, that accident victim must make payments on medical bills and other costs until the case is completed and a settlement is agreed upon or a court issues a ruling.
The retained attorney can prevent those unwanted and sometimes harassing calls while building a case against the at-fault party. A car accident lawyer can help prove victims were not at fault in a car accident claim. Accident victims' rights are upheld, and due process is assured to help obtain the best possible legal outcome.