Even though April is National Distracted Driving Awareness and this is the last day of the month, it is never to late to remind the public of the safety issues involved with distracted driving.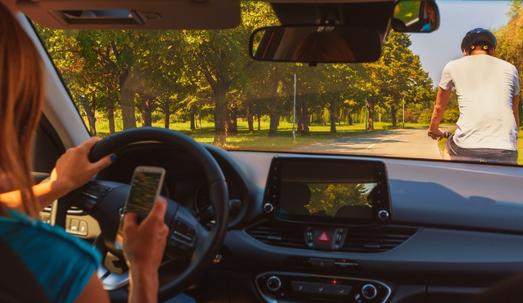 In honor of this month, the U.S. Department of Transportation's National Highway Traffic Safety Administration(NHTSA) has released new survey results that show that Americans continue to use electronic devices while driving despite warnings that it causes their own driving to deteriorate and can lead to motor vehicle crashes, injuries and traffic fatalities.
The National Occupant Protection Use Survey (NOPUS) shows that at any given daylight moment across America, 660,000 drivers are using cell phones or manipulating electronic devices while driving. According to NHTSA date, more than 3,300 people were killed in motor vehicle crashes and 387,000 were injured in crashes involving a distracted driver.
So far 39 states, the District of Columbia, Puerto Rico, Guam and the Virgin Islands ban text messaging for all drivers. Also 10 states, the District of Columbia, Puerto Rico, Guam and the Virgin Islands prohibit all drivers from using handheld cell phones while driving.
More than 6000 respondents age 16 and older were interviewed by phone for the National Survey on Distracted Driving Attitudes and Behaviors. Almost half of drivers said they answer an incoming call and one in four drivers are willing to place a call on all, most or some trips. Slightly fewer are willing to make a call while driving compared to 2010 (28% to 24%), but there is little if any change in those who answer a call while driving (52% to 49%). Considering that in 2011 there were almost 212 million licensed drivers in America, about 102 million drivers were answering calls and 50 million drivers were placing calls while driving.
Chicagoland's Injury Lawyers at Grazian and Volpe want you to stay off the phone while driving and stay safe. Read about Distracted Driving in NHTSA's premier of Safety 1N Num3ers, a new online month newsletter.