On October 3, we advised motorcyclers and cyclists to buy a Garmin or similar GPS technology for use during their rides. When victims of motor vehicle accidents, cyclists are often at a disadvantage in proving liability because of the types of injuries they commonly sustain. A GPS can help to reconstruct the true pathology of the accidents and help the victims establish liability (myaccidentlaw.com/blog Cyclers-Get a Garmin!).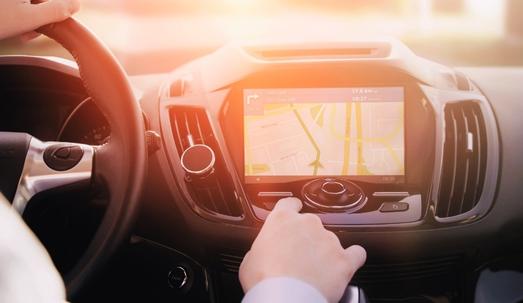 We were pleased to discover that the National Highway Traffic Safety Administration has mandated that all automobile manufacturers must equip their new vehicles with event data recorders (EDRs) commonly known as the "black box" by the year 2013. Similar to the black box in aviation, an EDR provides a comprehensive picture of events leading up to a crash. An EDR records a variety of events surrounding an automobile accident such as vehicle speed before the crash, deceleration and acceleration rates, vehicle trajectory before, during and after the crash; and, elapse of time between impact and airbag deployment. This information can ofter by invaluable in determining equipment failure, liability and determining physics of injuries.
As of 2008, the NHTSA reports that 90% of vehicles manufactured today are equipped with EDRs. However, the data collected is not available to all parties and only GM. Ford and Chrylser have implemented technology for the downloading and interpretation of data collected. All other manufacturers have refused to do and consumers can only access the data through litigation.
While it seems only natural that the owner of the car should be the owner of the EDR data, auto manufacturers have buried boiler plate language in sale and lease agreemens in which the purchaser waive their privacy rights to the data in the event of a lawuit against the manufacturer. In addition, EDR data can be easily overwritten by new data if the car is still drivable.
Grazian and Volpe has advocated for over 25 years for the victims of motor vehicle accidents, bicycle accidents, pedestrian accidents, motorcycle accidents and truck accidents. Most tragic are those where serious injuries such as brain and spinal injuries occur or wrongful death. In these cases, liability may be difficult to establish due to memory loss or unconsciousness suffered by the victims. The EDR "black box" technology can be an invaluable tool and obtaining just and maximum compensation for victims and their families. We hope that the NHTSA continues in its efforts to standardize issues relating to ownership of access to this data as well as enforcing the compliance of all auto manufacturers.