The Chicago and South Chicago accident lawyers at Grazian and Volpe have devoted many articles over the years to clients injured in motorcycle accidents and the challenges and nuances in litigating their claims. Last Thursday we addressed the growing number of riders 50 years-old and older and the increased incidence of serious motorcycle injuries in this age group. (August 30, 2012 "Older Motorcycle Riders More Likely to Be Injured").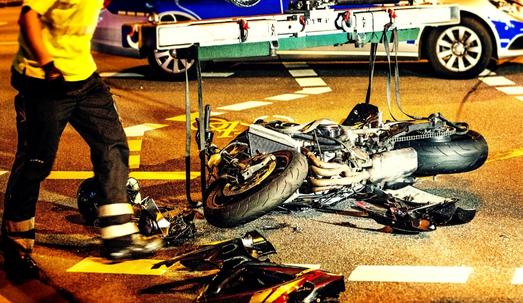 According to the Motorcylce Industry Council, the average age of motorcycle ownership rose from 33 to 40 between the 1998 and 2003 and the average age continues to increase. Unfortunately for older riders a University of Rochester Medical Center (URMC) study has found that riders over 40, personal injury severity, length of stay in the hospital or intensive care unit, and mortality were all higher compared with younger riders. Depending on the severity of the original injury, the risk of dying was also one-and-a-half to two times more likely in those over 40.
The older motorcyclists were also more likely to die from less severe personal injuries than younger riders, to spend at least 2 hours in the intensive care unit, and to have more pre-existing conditions and complications, such as heart attack or infection, that contribute to extended hospital stays.
The motor vehicle accident lawyers at Grazian and Volpe have advocated on behalf of riders for over 30 years. We hope that our series of articles can help our clients and the general public to avoid motor vehicle accidents and serious personal injury. It is always better to stay safe – but if you can't stay safe- stay with Grazian and Volpe, Chicago and South Chicago's Accident Lawyers for over 30 years.