Bicycle Injuries: Don't Buy Your Helmet at the Flea Market.  Summer is in full swing and yard sales and flea markets are running at full tilt. Summer is also biking season in Chicago and the bike lanes and lake front are running fast with cyclers out to take advantage of Chicago's short bicycle season. It's hard to avoid accidents with all the traffic, pedestrian, auto and other bikers and it is imperative that cyclers wear helmets to prevent serious personal injury caused by a bicycle accident.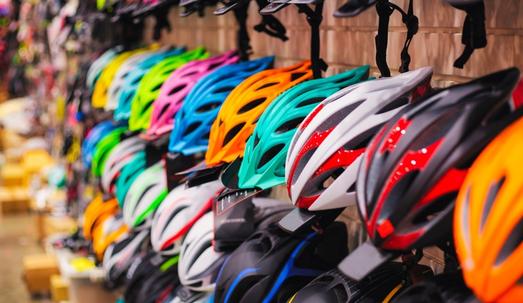 Be wary of where you purchase your helmet. A recent article in the New York Times cautions cyclers to avoid taking advantage of sidewalk and flea market bargains on your bicycle safety helmet. "There are somethings things that should simply never be passed on," said Donald Mays, senior director of product safety at Consumer Reports and bicycle safety helmets are one of these items.
Used bicycle helmets, for children and adults are useless once they have been involved in a bicycle accident or medium to strong impact and because helmets are frequently exposed to the elements including a wearer's perspiration, they deteriorate over time. Ozone, sunlight and sweat simply degrade the plastic and the helmets ability to prevent personal injury caused by a bicycle accident.
Your Chicago Personal Injury Attorneys at Grazian and Volpe caution all cyclers to take advantage of all the inexpensive new helmet options offering excellent protection. Cyclers should check with the Bicycle Helmet Safety Institute for standards and options. The South Chicago Accident Lawyers at Grazian and Volpe have advocated and obtained large settlements for personal injuries suffered during bicycle accidents and even wrongful deaths due to impact. They know it is better to avoid a bicycle accident by employing road sense and following traffic laws. But if you can't stay safe, stay with Grazian and Volpe!
For more safety tips and information on how to advocate for your rights, visit our blog or find us on YouTube, Facebook and LegalEagle John Grazian on WCUI, You and Me in the Morning on the first Tuesday of every month. John answers questions and offers comments on current legal issues. Remember consultations are always free.