If you are in a car accident, speak with your personal injury attorney before you speak with the insurance adjuster. Insurance adjusters work for the insurance company and he or she will try to save their company money by minimizing the compensation you receive for your injuries and damages. Insurance adjusters will attempt to obtain personal information from you that may harm your opportunity to receive full compensation.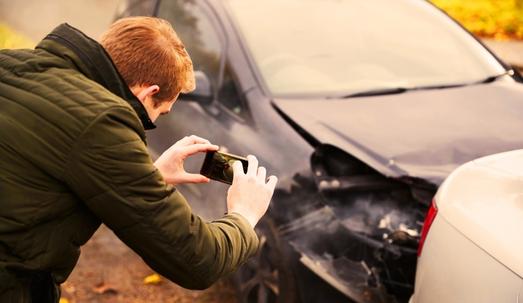 Your accident attorney represents you. It is his or her job to assure your rights are protected and that you receive maximum compensation for your damages and injuries. Your personal injury attorney will cover all the expenses of filing your claim and help you with your creditors while your auto accident claim is pending. You will pay nothing until your auto claim settles.
Remember the following rules when involved in a car accident:
Save all evidence of your car accident. Do not lose or destroy reports or medical records. Take photos of the accident scene and the damage to your auto and any personal items that were also damaged in the accident. Have someone take photo of your injuries.
Seek medical attention without delay. Delaying medical attention can hurt your chances for full recovery and will certainly harm your efforts to obtain full compensation for your injuries and damages.
Keep a journal of your injuries and complications. Detailed daily accounts of the pain, treatment, and disabilities suffered as a consequence of your injuries will help maximize your compensation
Contact your accident attorney to protect your rights and assure that a timely auto accident claim is filed to avoid the statute of limitations running out which will disallow your car accident claim.
Remember, your personal injury attorney has a duty to serve you and advocate to obtain full compensation for your injury and damages. He/She is the first person you need to contact after you seek treatment for your injuries. If the insurance adjuster calls and attempts to obtain information; just tell him you have an attorney who is handling your car accident claim and give him your accident attorney's contact information. Then you can spend your time healing and obtaining treatment for your injuries!