As a Chicago Personal Injury Lawyer of over 25 years, I am often approached by injured people who have retained the services of a personal injury or workers' compensation attorney and are dissatisfied with the service that they are receiving from their attorney. They complain that he or she does not answer phone calls and/or does not explain the status of their lawsuit or simply makes them feel uncomfortable when they ask questions or inquire as to the status of their claims.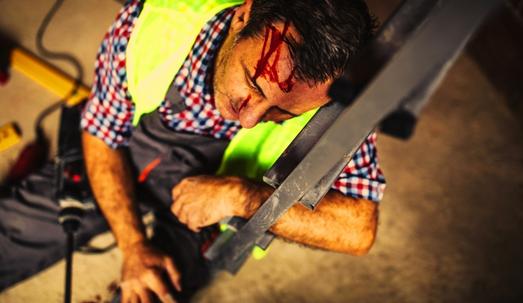 These injured clients wish to change lawyers but are concerned that it will cost them more money. My first response is to immediately tell them "no." Personal Injury or Workers' Compensation clients pay the same contingency fee whether they retain an attorney directly or are referred to another attorney or simply wish to change attorneys. It is up to the attorneys to split up the contingency fee according to the respective amounts of time spent on each file. This means the client will never pay additional contingency fees for changing attorneys or being referred to another attorney.
However, this does not mean that I would take the case from another attorney and a client should be very wary of an attorney who is willing to take their case without first spending time with them to determine if it is likely to be a benefit to the client.
Our philosophy at Grazian and Volpe is that we are in the service of the client. A client retains an attorney to protect and advocate for his or her rights. To that end we have devoted our practice entirely to personal injury law and workers' compensation (or the advocacy and protection for those injured in the workplace).
We focus entirely on recovering damages for people who are harmed because of someone else's negligence. We operate under a strict code of ethics demanding that we always treat our clients with respect and give them the best in professional advice and time. This also means we will not take your case from another lawyer unless that is the best course of action for you -the client- and not because there is a fee for our law firm.
Changing lawyers is a difficult decision and should be discussed in full with the attorney to whom you wish to remove your case. Any attorney should spend a good deal of time assessing your claim and discussing the issues and helping you determine best course of action for recovering the most damages for your injuries.
Your South Chicago injury attorneys at Grazian and Volpe love to talk personal injury and workers' compensation law and consultations are always free. We also make monthly appearances on WCIU, You and Me in the Morning and utilize Twitter, our website, and LinkedIn to answer legal questions and educate the public on current law. Please feel free to contact us or view us the first Tuesday of every month on WCIU, You and Me in the Morning.