Millions of auto accidents occur each year, and many of them result in injuries and property damage. Following a few simple steps after an auto accident can mitigate potential problems down the road.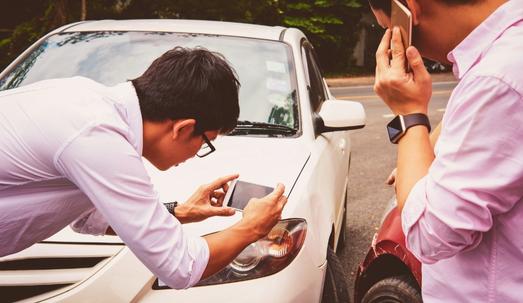 Avoid Leaving the Scene
Though it might initially appear that there are no injuries, the initial shock of an accident can mask symptoms that could start appearing within a few minutes after the event. If there is an injury to anyone, you can be criminally liable for leaving the scene. An exception arises if the accident occurred in a remote area and the other driver appears suspicious. If this occurs, call the police if you have a cell phone, and do not exit your vehicle.
Check On All Drivers and Parties
Be sure that everyone involved is free of injury. If there are injuries, however, immediately call for emergency assistance. Do not move anyone unless it is a life-threatening situation such as a burning vehicle or leaking gasoline.
Exchange Info with Other Parties Involved
Exchange identifying and insurance information with all involved drivers unless a person is injured. (Any information needed from that person will be obtained by police in a subsequent police report.)
Do not talk or discuss the accident facts with anyone except the police. Carefully give the investigating officer your estimates of time, distances, speeds and observations. Obtain the badge number of the officer, who might also give you a card with the police investigation number to use when getting a copy of the report.
Conduct Your Own Investigation
It's helpful to take photos of all vehicles involved and of the accident scene. Many cell phones today have built-in cameras that allow users to take on-the-fly photographs. If there are witnesses, talk to them and get their names and telephone numbers.
Contact Your Insurance Company
Call your insurance agent and report the facts of the accident. If you are unsure of your injuries, advise your agent that you will be seeking a medical evaluation. Do not give any written or recorded statements to anyone, especially the other party's insurer, until you consult with a motor vehicle accident attorney.
Get Medical Attention
Obtain prompt medical attention and keep a diary of your visits, treatment, symptoms and the effect your injuries are having on your life.
Contact an Attorney
An attorney can advise you of your rights under the law and make sure all to pursue compensation available under the law.
Illinois resident should seek the help of an experienced Chicago motor vehicle accident attorney.