Brain injuries are an often catastrophic result of accidents: motor vehicle accidents; bicycle accidents, pedestrian accidents, slip and fall accidents and; work accidents. It is important that victims of accidents and their personal injury attorneys are aware of the many types of injuries that may occur. Accident victims need to seek immediate medical attention whenever a head injury occurs. As detailed below, not every brain injury is immediately apparent. Delay in seeking medical treatment can result in an avoidable tragedy.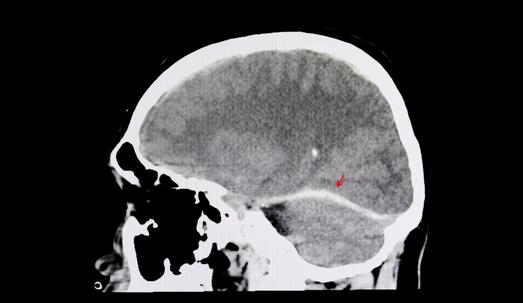 Brain Injuries come in many types and may be as follows:
Infections (organic or occurring as a result of injury or treatment)
Skull fractures
Seizures
Hematomas
Contra Coup
Coma
Anoxic brain injuries
Concussion and contusions
Diffuse axonal injuries (DAI)
Mild traumatic injury is damage to the brain, like jarring, that results in the loss of certain memory functions such as short-term or long-term memory and dulled feeling. Traumatic impact form a truck accident is a major cause of mild traumatic brain injury.
Often it may appear there is no visible head injury, but in reality there is permanent brain damage. Often, these types of injuries will go undiagnosed at the hospital because there are no cuts or abrasions to indicate that a victim's head has been impacted or jarred. The victim, herself, may be in shock and not remember the details of impact. These are called "closed head traumatic brain injuries."
Victims and attorneys need to be aware of the obvious and subtle results of brain injuries. Traumatic Brain Injuries (TBI) create inattention, forgetfulness, and other short-term and long-term memory problems. These injuries can cause irritability, depression, fainting spells and seizure. Physical manifestations may include incontinence, loss of feelings in the extremities, loss of hearing, loss of bladder control, inability to breath independently, inability to speak, see and loss of communicative and cognitive abilities. These catastrophic effects can require lifetime care and may result in severe mental pain and suffering for the victim and his or her family.
Post emergency medical car after every accident should require a thorough examination for injury to the brain. Victims and their attorneys should be watchful for the symptoms of head impact to assure prompt and appropriate care and facilitate the maximum compensation in the event of a personal injury lawsuit.