Your Motor Vehicle Accident Lawyers at Grazian and Volpe could not be more pleased by the new amendment to the Illinois Vehicle Code requiring all passengers to wear safety belts (625 ILCS 5/12-603.1). Formerly, the requirement only applied to a driver, front seat passengers and all other riders under the age of 19. Now, all passengers including the know it all back seat mother in law/driver are required to buckle up. The only exceptions apply to a driver of or passenger in an authorized emergency vehicle, and a back seat passenger of a taxi-cab. As advocates for many a victim of a mad cabbie – Grazian and Volpe admonishes all their clients to buckle up in a taxi-regardless of the free pass and remember 311 to report dangerous taxis.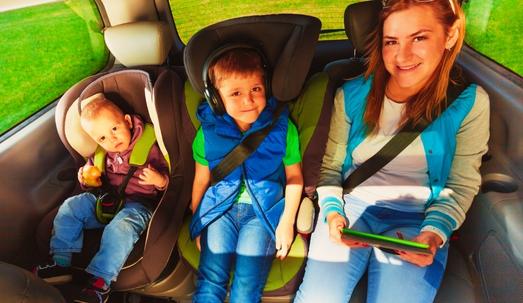 Please remember that children under 8 must be secured according to the provisions set out by the Child Passenger Protection Act, which also governs safety belt requirements for passengers between the ages of 9 and 15.
For more motor vehicle and taxi safety tips please watch John Grazian on WCIU, You and Me in the Morning or visit the Grazian and Volpe Accident Law website blog page for more articles on how you can avoid personal injury in a motor vehicle accident, truck accident, motor or bicycle accident.