Any dog can become dangerous if it is not properly treated and well trained. When a dog that is large and strong is mistreated, there is a significant risk that the dog will attack someone, causing serious injuries. Unfortunately, a great number of pit bulls are abused and mishandled in the Chicago area.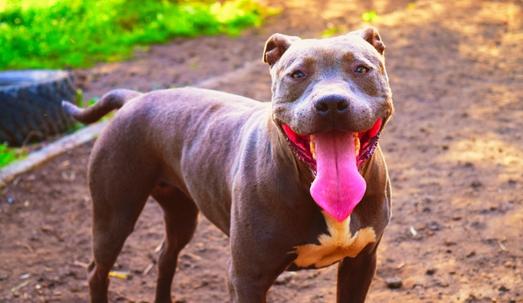 The Chicago Tribune recently reported that about 40 percent of the dogs admitted by the city's Animal Care and Control are pit bulls. The shelters cannot house them all, and many are not suitable for adoption, so about two-thirds of them are euthanized.
"Pit bull" is actually not a breed, but rather a category that encompasses a number of breeds. American Staffordshire terriers, Staffordshire bull terriers, and American pit bull terriers are all considered to be pit bulls. They are recognized by their large, strong jaws, and brawny builds.
The vast majority of reported dog attacks and dog bites in Chicago involve pit bull mixes.
While many people argue that pit bulls are aggressive and dangerous by nature, others say that there are simply a large number of pit bull owners who fail to vaccinate, train and take good care of their dogs, leading the dogs to attack or bite others. Some people also say that irresponsible pit bull breeders create dangerous, nervous dogs that will be prone to bite.
Part of the problem in Illinois is that pit bulls are over bred, according to the recent Chicago Tribune report. There is more supply than demand, and a number of people who adopt pit bulls later find that they have taken on too much and they then simply stop caring for the dogs or bring them to shelters. Although Chicago has not done so, many cities are banning pit bulls in order to protect public safety and avoid overcrowding in animal shelters.
It is important that Illinois residents are encouraged to be responsible dog owners. Under state law, dog owners can be held accountable if their dogs attack someone. Victims of dog bites have the right to pursue compensation from dog owners for their medical bills, lost wages, emotional distress, and more.
Source: Chicago Tribune, "Pit bull overload floods shelters, strains rescuers," Robert McCoppin, Dec. 5, 2013