The Chicago and South Chicago Premises Liability Lawyers have an interesting lawsuit involving a set of facts which are probably more common than reported in the news. In December of 2010 a dilapidated roof caused the death of two Chicago firefighters. Chicago firefighter, Edward Stringer was killed when the roof of an abandoned building collapsed during a fire. Stringer's children are suing the owners of the property for negligence and the wrongful death of their father. Stringer, age 47 of Chicago's Beverly community, died during the fire at the former dry cleaners located at 1744 E. 75th Street. Sadly, another firefighter Corey Ankum, 34 a father of three from the Chatham community was also killed in the collapse. The Stringer lawsuit alleges failure by the building owners to properly maintain the building and seeks unspecified damages of more than $100,000 as well as tougher enforcement and penalties against the owners of dangerous buildings by the Chicago City Council and Illinois Legislature. The South Shore building had a history of code violations and one of the owners was sued by the city at least three times since 1987, with 14 code violations in 2007, including one for a dilapidated roof.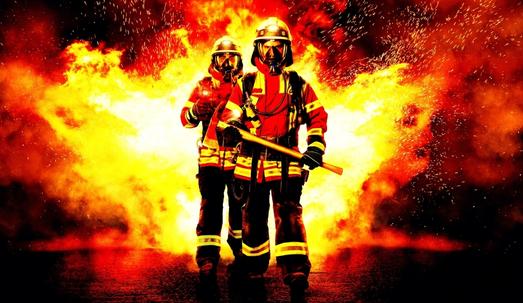 Interestingly, the lawsuit does not name the fire department or the city and we wonder whether a workplace injury lawsuit or workers' compensation action is also being contemplated. A report has been issued by the National Institute for Occupational Safety and Health reviewing the fire and it cites not enought radios at the scene and poor communication between the commanders outside the building and the firefighters inside. However, a resounding criticism of the lack of cooridantion between the fire and building departments regarding dangerous properties certainly goes to the Stringer's initial lawsuit against the owners of the building.
The Chicago and South Chicago Premises Liability Lawyers at Grazian and Volpe have advocated for hundreds of victims who have suffered serious injuries and even death due to the negligence of a building owner. These injuries are avoidable and the perpetrators should be harshly punished. We hope that this case will spur higher visibility of these issues resulting in tighter enforcement of existing building code violations for the benefit of the public at large. Please visit our blog and watch John Grazian on WCIU, You and Me in the Morning (the first Tuesday of every month) where we hope to keep you informed on how to keep yourself safe and advocate for your rights. Remember, stay safe first, but if you can't stay safe-stay with Grazian and Volpe!