Chicago winter is upon us and your personal injury attorneys at Grazian and Volpe would prefer you not be one of the thousands of victims of winter related car accidents. One of the best ways to avoid motor vehicle winters in the long and icy Chicago clime is to make sure your vehicle is winter ready. Winter ready not only includes good snow or all weather tires but also making sure you can see while driving and can remove icy or snowy accumulations from lights and windows.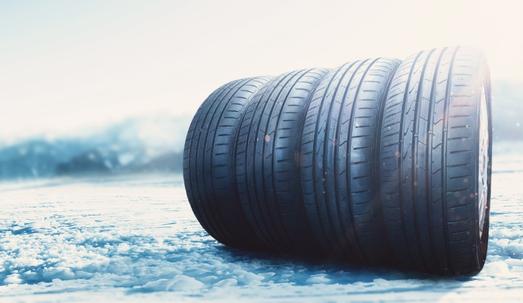 Grazian and Volpe appreciates your business but would prefer that our clients stay safe. Consider the following steps to assure your car is cold, wet and winter ready:
Make a visual inspection of your vehicle lights: make sure front, rear and hazard lights are operating at properly and at full power
Check the spray nozzles of your windshield-washer system to make sure they are not clogged by debris or wax
Before you embark on any trip, make sure you have gas and windshield wiper fluid. A gas tank that is at least half full will reduce condensation in you tank and fuel system and your vehicle will be easier to start when cold.
Change your wiper fluid to a brand made especially for freezing conditions and purchase winter wiper blades which are designed to cut through ice and snow
Check your heater, defroster and rear-window defroster before you need them
Carry emergency equipment in your vehicle including a snow/ice scraper, a flashlight, a fresh supply of batteries, flares, a shovel, first-aid kit, blankets and your cell phone and a car charger. Extra clothes and snacks and bottled water will be very helpful in the event you are stuck on the road for hours. (Remember the Chicago snowstorm of 2010 when drivers were stuck on Lake Shore Drive for 10 plus hours?)
Please, please, please clear the snow and ice off your care before driving-windows, roof, hood, mirrors and lights. In the last 25 years, we have had more than just a few cases where car accidents occurred because the driver was blinded by snow blowing off his own hood!
There is nothing more tragic then serious personal injuries caused by an accident that could have been avoided by a few simple safety steps and precautions.
Remember, it is better to stay safe but if you can't stay safe-stay with Grazian and Volpe, your Chicago and South Chicago Car Accident Lawyers for over 25 years.
Please follow us on WCIU, You and Me in the Morning (the first Tuesday of every month) or at our blog where we answer your questions and provide information to stay safe and protect your rights.