Apartment building owners here in Chicago are responsible for keeping their buildings safe, in good repair and up to code. When property owners are negligent, by failing to maintain the premises or neglecting to respond to safety complaints, they can be held accountable for associated injuries under premises liability law.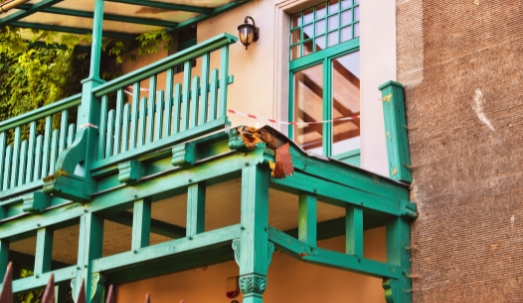 Many Chicago residents have heard that a woman fell to her death from a Manhattan apartment's balcony on Thursday. While the exact cause of the fall is not yet known, city inspectors have warned others to stay away from balconies in the building.
The 35-year-old woman was smoking on her balcony, on the 17th floor of an apartment building, when the railing apparently gave way and she fell. She was on a first date at the time of the incident, and police have not said that they suspect any foul play.
The apartment building pre-dates World War II, and it has not yet been reported what kind of condition it was in.
While we do not have any additional details about the circumstances of this fatal event, it does illustrate the importance of building owners keeping their properties in good repair.
Back in 2010, a 24-year-old man was killed when he fell off of his balcony when the railing gave way. After that tragedy, the city inspected hundreds of apartments and found that 16 buildings had dangerous balconies.
Apartment owners, hotel owners and the owners of other properties with balconies in Illinois have a legal duty to make sure that premises are safe. This includes ensuring that balconies and railings are maintained in accordance with all applicable safety codes. When property owners or managers fail to do this, the results can be catastrophic. These parties can be held legally accountable when injuries or fatalities are caused by railing failures, balcony or porch collapses and other hazards.
Source: ABC, "Tenants warned to stay off balconies at scene of East Side fatal fall," Darla Miles, Aug. 2, 2013