The Chicago and Cicero Truck Accident Lawyers at Grazian and Volpe advise accident victims and accident lawyers to be aware that truck accidents may involve pedestrians, cyclists, motorcycles, cars or other trucks and to be knowledgeable in the particular and special insurance mandates for commercial carriers. The insurance rules are different in each case. Trucks involved in interstate commerce will have a minimum of $750,000 in liability insurance (see August 14, 2011).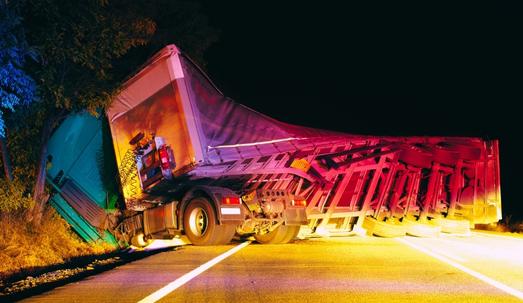 The question of who is liable for a trucking accident is complex and could involve one or a number of potential defendants. Truck drivers can be held liable for personal injuries or wrongful death caused by their own negligence, which is their failure to use due care in the operation of their trucks. Employers of the drivers are vicariously liable for the negligence of their employee truck drivers. Employers may be directly liable if they have hired an untrained or incompetent driver, or if they had reason to know that the driver was no longer properly qualified. It is common practice for drivers to lease trucks or companies to lease loads. Under federal regulations, some lessees may be liable for injuries caused and if the truck is loaded by a third party, that third party may be liable for negligent loading if their actions caused a load to shift or fall from the truck. A truck manufacturer may be liable for defective design or manufacture, as well as the manufacturer of component parts. These constitute product liability claims and extend to the tires, as well (see August 11, 2011).
Chicago is a major trucking hub and in the 25-plus years, the Chicago Truck Accident Lawyers at Grazian and Volpe have litigated and successfully settled numerous claims involving trucks and large vehicles. As Chicago, Personal Injury, and South Chicago Accident Lawyers, we understand the nuances and complexity of these claims and welcome the opportunity to consult on the issues and challenges inherent in pursuing these types of claims. Consultations are always free, and we make as much information available to the public through the internet, social, and TV media. Please follow our blog and our monthly TV appearances on WCIU, You and Me in the Morning where we answer viewer questions and offer comments on current issues in personal injury law, accident law, and workers' compensation.