The school year has only just started in the Chicago area, but there have already been several reports of dangerous school bus incidents.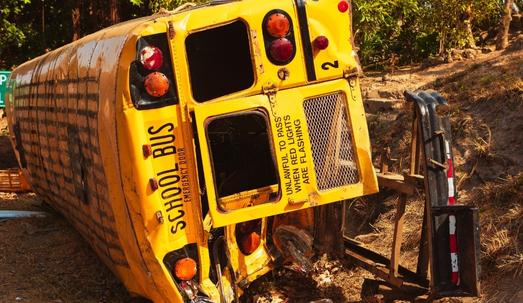 Last Friday, a school bus driver was arrested and charged with driving drunk while on duty in West Chicago. Also last week, on Tuesday, two school buses were involved in a crash in Antioch, and on Saturday, at least eight children were injured when a school bus got into an accident on Lake Shore Drive in Chicago.
It is very fortunate that none of these bus accidents resulted in serious injuries.
In the most recent incident in Chicago, a school bus that was southbound on Lake Shore Drive struck a vehicle that was stopped in traffic. That vehicle then struck the car that was in front of it, and a police car rear-ended the school bus. Eight children were hospitalized with minor injuries as a result of the crash.
In the West Chicago incident, a drunk school bus driver was taken off the roads thanks to a sharp school employee. The employee was talking with the bus driver at the school during a drop-off, and she thought she smelled alcohol on the driver. Police were notified and the bus driver was arrested.
In the Antioch crash, school officials did not perform so well. Two grade school buses collided with each other, but the school did not call police or immediately notify parents. Instead, another bus was dispatched to pick up the students, and parents were later sent an e-mail about the crash.
School officials said that they did not call police right away because the accident was minor and no children reported injuries to the driver. Antioch's fire chief has said the district should have handled the bus accident better.
School bus drivers are not qualified to assess students for injuries, and this is one reason fire and rescue should be called. Some parents reportedly may have taken students to hospitals for medical care after they arrived home.
When children are injured in school bus accidents, and when adults are injured in bus accidents, negligent bus drivers or bus companies may be held responsible for medical expenses and other costs. Bus drivers and bus companies are expected to take certain measures to protect their passengers, and when they fail to do so they should be held accountable.
Sources: 5 NBC Chicago, "8 Kids Injured in School Bus Crash," Sept. 14, 2013
Wheaton Patch, "West Chicago School Bus Driver Charged With Aggravated DUI While on Duty," Charles Menchaca, Sept. 14, 2013
CBS Chicago, "Students On Board In 2-Bus Accident in Antioch," Sept. 11, 2013