It was seemingly normal Saturday afternoon for two Chicago women driving home after spending the morning shopping for a baby shower. Their afternoon quickly turned chaotic, however, when a blue van came out of nowhere and ran into a Chicago Transit Authority bus stopped in the traffic lane next to them. The impact had so much force that the van spun and ran into them, causing damage to the car.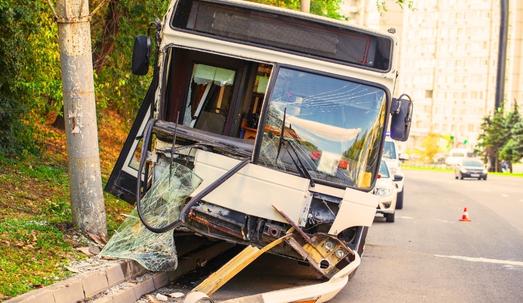 The women were not seriously hurt, but 14 other people were hospitalized in the Chicago area as a result of the bus accident. Two of these people, including the driver of the van that caused the accident, were admitted to Mt. Sinai Hospital in serious-to-critical condition, a Chicago Fire Department spokesman said. An additional 12 injured bus passengers were admitted to various hospitals in good-to-serious condition, according to Examiner.com.
Depending on the situation, injured bus passengers might have legal recourse against a negligent driver who causes such an accident. If the driver of the bus itself is legally at fault, the passenger will generally be required to sue the public entity that operates the bus rather than bring a lawsuit directly against the driver.
For example, if the CTA bus driver had caused the accident, rather than the driver of the van, injured passengers would most likely have to bring a lawsuit against the CTA. In general, injured passengers will have an easier time seeking damages against the driver of a privately owned vehicle than against a public entity.
Source: Examiner.com, "Baby shower shopping leads to crash on Madison St.," Travles Lane, April 21, 2012.