Sepsis in nursing homes is a serious concern. The elderly and disabled individuals in these homes need constant care and medical attention. Although nursing homes provide a crucial service by caring for vulnerable members of society, they can also be breeding grounds for infectious diseases and medical errors. These issues can result in severe health complications and even fatalities.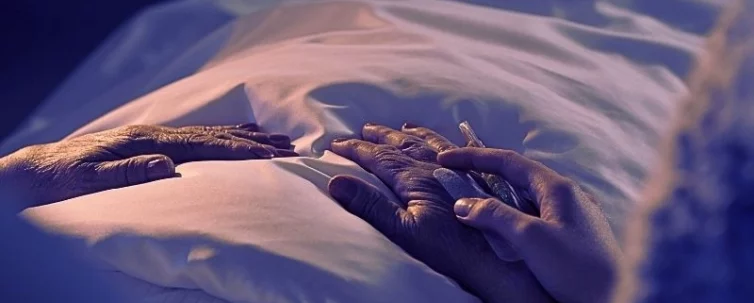 What Is Sepsis?
Sepsis is a medical condition that can be life-threatening and occurs when the body overreacts to an infection. It can begin before a patient seeks hospital treatment. The immune system produces too many inflammatory cells, which can sometimes harm the body instead of healing it, leading to reduced blood flow to vital organs and extremities. This can cause tissue damage, organ failure, and even death.
Sepsis can be caused by bacterial, viral, parasitic, or fungal infections. Bacterial infections are the most common in nursing homes. It can develop from infections in various organs, including the appendix, abdominal cavity, gallbladder, liver, brain or spinal cord, skin, and urinary tract. Bedsores, urinary tract infections, and pneumonia are common causes of sepsis in nursing homes.
What are the 3 stages of sepsis? Sepsis progresses in three stages, namely sepsis, severe sepsis, and septic shock.
Prevalence of Sepsis in Nursing Home
Every year, around 1.7 million adults in the United States are diagnosed with sepsis, and approximately 270,000 people lose their lives to this condition. Elderly patients residing in nursing homes are particularly vulnerable to sepsis.
In Illinois, approximately 6,000 nursing home residents develop sepsis each year, with 1 in 5 residents not surviving. Here are some important facts about sepsis in Illinois nursing homes:
The likelihood of a severe sepsis diagnosis is seven times higher among nursing home than non-nursing home residents
In Illinois, 1696 individuals succumbed to sepsis in just one year.
The mortality rate for sepsis and septic shock among elderly patients is approximately 50%-60%.
Following hospitalization for sepsis, elderly patients are at a greater risk of requiring readmission to the hospital within 30 days.
Severe sepsis is classified more frequently in older adults over 65, with a five times greater likelihood than younger adults.
Negligence Leading to Sepsis
Unfortunately, nursing home neglect is a widespread issue in long-term care facilities across the country. Common forms of negligence leading to sepsis in nursing homes are:
Inadequate Supervision
Inadequate supervision can result in various issues, such as accidental injuries that can lead to infection-prone wounds or infrequent repositioning for individuals who are disabled or bedridden. Prevention of bed sores in nursing homes is essential in preventing sepsis. Neglect can also cause delayed treatment for residents already displaying symptoms of sepsis.
Poor Wound Care
Sepsis can develop if bacteria enter an open wound, causing infection. The risk of this condition increases with improper wound cleaning, dressing, and treatment.
Improper Diagnosis
If a healthcare provider delays or fails to accurately diagnose a patient, it can result in more serious health issues. For example, a doctor may diagnose a respiratory infection as a mere cold, leading to potential complications like sepsis. It's crucial for medical professionals to make accurate diagnoses to prevent such scenarios.
Poor Hygiene
Maintaining hygiene, sanitation, and disease control is essential for preventing sepsis as well as other contagious infections. To prevent such infections from spreading, it is important to follow effective infection prevention protocols, such as proper handwashing, using of personal protective equipment, and sanitation. Failure to take adequate measures may lead to healthcare staff members passing on infections from patient to patient, resulting in an outbreak.
Role of Nursing Home Staff and Their Responsibilities
Nursing homes are obligated to offer high-quality care to their residents, which may be specified by state regulations, or other laws.
Duties of the Registered Nurses
Registered nurses play a vital role in providing and coordinating patient care, educating patients about various health conditions, and providing advice and emotional support to patients and their families.
The duties and titles of registered nurses vary depending on where they work and the patients they work with. In a care home, registered nurses:
assess residents,
evaluate their medical histories and symptoms,
develop care plans, and
administer medications and treatments.
Additionally, they collaborate with doctors and other healthcare professionals, lead a care team, and conduct handovers with the nurse and care staff at the beginning and end of every shift.
Responsibilities of Certified Nursing Assistants (CNAs)
CNAs are medical professionals who provide support services to nurses and doctors. Unlike doctors and nurses, CNAs undergo relatively short-term training, which involves completing a state-accredited course. They are only authorized to perform basic medical procedures, although they may assist other medical professionals in their duties.
CNAs assist nurses with a wide range of tasks, including helping patients with personal hygiene, such as bathing, brushing teeth, and shaving. They also feed patients and help them use the bathroom, as well as move or turn patients who are on bed-rest. Additionally, they collect medical and personal information from patients, clean patient rooms and common areas, monitor patient vital signs, hydration, and food intake, transport patients, dress wounds, and change bandages.
Accountability of Other Support Staff
While nursing home residents mainly interact with care staff, other employees also play a crucial role in ensuring smooth functioning and adherence to duties by the care staff. The size of the nursing home administration team varies according to the size of the facility. Some nursing homes have a small administration team, while others may have separate departments like human resources and accounting. These support staff can also oversee the care of residents in a nursing home, ensuring proper accountability.
Nursing Home Regulations in Illinois
Illinois nursing homes are regulated, licensed, inspected, and certified by state and federal agencies. For instance, the Illinois Department of Public Health ensures that nursing homes comply with the mandatory state regulations. This state agency works in cooperation with the U.S. Department of Health and Human Services.
Standards for Infection Control
Nursing facilities in Illinois are required by the Department of Public Health to follow specific guidelines for infection control and prevention. These guidelines include designating and defining the role of a dedicated infection prevention and control professional, as well as developing and implementing policies to control the spread of infections and communicable diseases.
Here's an overview of the requirements:
A qualified infection preventionist (IP) must be in charge of an infection prevention and control program with policies and procedures for healthcare-associated infections and infectious agents.
Policies and procedures, which should be available upon request, must include guidelines on surveillance, investigations, prevention, control, and personal protective equipment (PPE) usage. The IP should monitor adherence to these guidelines.
There must be an annual review of the measures and outcomes of investigations and activities to prevent and control infections, which should be documented in writing and signed.
Facilities are required to have a testing plan and response strategy to address outbreaks. This should include testing, documentation, surveillance testing, and outbreak response.
Illinois Nursing Home Care Act
The Illinois Nursing Home Care Act is a state law that lays out the mandatory obligations for nursing homes. The Nursing Home Care Act guarantees several rights to all residents of long-term care facilities in Illinois.
These include the right to live free from abuse and neglect, manage their own finances, wear their own clothes and keep personal belongings in their rooms, access medical records related to their care, receive care from their own doctor under their own health insurance or at their expense. They are also entitled to practice their religion, refuse treatment, and be free from restraints unless ordered by a physician to protect their safety. Additionally, residents have the right to receive visitors, mail, and phone calls.
The Illinois Department of Public Health is responsible for enforcing the Act and ensuring that all long-term care facilities comply with its provisions.
Who Can Be Held Liable for Sepsis in Nursing Homes?
Sepsis prevention in long-term care facilities is crucial, as it can be fatal for residents. The best way to reduce the risk of infection and sepsis in this vulnerable population is through infection control measures.
Nursing home staff can ensure proper infection prevention by cleaning rooms and objects thoroughly. Staff can isolate residents who show signs of illness, following isolation protocols when necessary (using masks, gloves, and/or gowns) and wash their hands before moving from one resident to another when providing care.
Failure to follow sepsis protocol for nursing homes, leading to residents contracting sepsis, can be considered abuse. Depending on the specific circumstances of the case, parties that can be held liable for sepsis in nursing homes include doctors, nurses, nursing assistants, and direct care employees. Additionally, nursing homeowners or administrators may be held liable for not fulfilling their legal obligation to prevent nursing home sepsis. A nursing home abuse & neglect lawyer can help you in holding those responsible liable.