Workers' compensation: Large Verdict vs Employer for retaliatory discharge. We have opined on numerous occasion upon the issue of worker's compensation and retaliatory discharge(see myaccidentlaw.com or grazianvolpe.com for articles more articles discussing issues of law) informing the injured employees not to fear retaliatory discharge because they insist upon medical treatment for work related injury. A recent verdict in Illinois brings our point home in a very large way! A plaintiff-worker was awarded a $4.2 in damages for past and future lost income, past and future lost benefits, emotional distress and punitive damages. Of the plaintiff's damages, the court awarded $3.6 million in punitive damages against his employer for retaliatory discharge!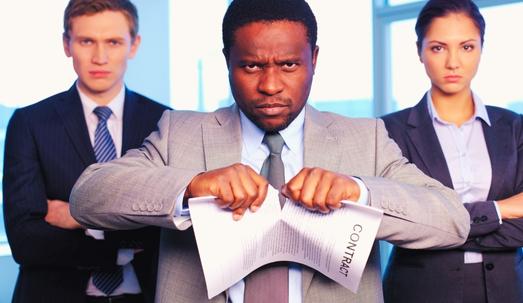 The facts are simple and very common. Plaintiff filed suit against his employer when he was discharged as facility supervisor after seeking workers' compensation. Plaintiff's employer argues that Plaintiff refused to accept a demotion and voluntarily terminated his own employment.
Plaintiff sued his employer for $4.2 million, stating that he was terminated in retaliation for exercising his right to treatment under the Illinois Worker's Compensation Act. The jury found for plaintiff and awarded more than $4.2 including the $3.6 in punitive damages.
It is clear that despite recent worker's compensation legislative reform, workers' still need the protection of the Illinois Workers' Compensation Act and the jury wanted to send a clear message that employees cannot be fired for seeking medical care for work injuries. In this case, the employee saw both the employer's doctors and a doctor of his own choosing.
Under the new legislative reform of Workers Compensation, workers' maybe compelled to see a doctor of the employer's choice but if he or she is not satisfied with treatment, she may see a doctor of her own choosing and cannot be deterred or discriminated against by the employer for making this choice (see GrazianVolpe.com article to be posted August 5, 2011).
Your South Chicago Accident Lawyers at Grazian and Volpe have over 25 years in advocating and protecting workers' rights. As experienced and seasoned Chicago personal injury attorneys we want all worker's to be informed and understand their rights to medical treatment without fear of employer retaliation. For more information please follow us on WCIU, You and Me in the Morning, YouTube and Facebook where we answer questions and offer comment and advice on personal and workplace injury law and issues. Remember a call to our office or in office consultation is always provided without cost and for you benefit.