Sixty-one percent of bed rail injuries occur at home and twenty-five percent occurred at a nursing home or assisted living facility. So states a report of bed rail deaths and injuries issued in December 2012 by the Consumer Product Safety Commission. The report cites 155 wrongful deaths due to bed rails from the period of January 2003 through September of 2012. While 37,000 thousand people were treated for serious personal injury sustained in a bed rail accident during the same time period.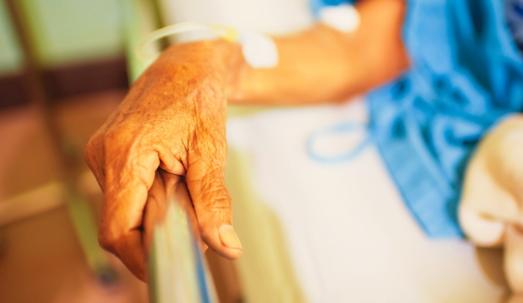 The Commission found that nearly half of those who died in bed rail accidents had medical problems, such as dementia, heart disease and Parkinson's disease and occurred when the person became stuck in the bed rails, mainly by his or her neck.
Consumer safety advocates have long campaigned for federal regulators to study bed rail deaths and injuries. Advocates state that oversight remained on of the biggest issues because there are unanswered technical questions about which rails are medical devices and which are consumer products.
Unfortunately, hospital records or doctor's notes do not indicate the manufacturer of the offending bed rail making it difficult to track a defect in a design or its implementation.
The Consumer Product Safety Commission will use this report to effect better coordination between federal regulators, namely consumer and drug agencies as well as the Federal Trade Commission. The hope is that Congress will enact a task force to address the regulation of bed rails and bed systems, specifically rails that blur the line between being medical devices and consumer products.
Grazian and Volpe has represented hundreds of victims of hospital and nursing home abuse and negligent. We advise loved ones to be ever vigil in noting and addressing lapses in care and the condition of the patient. Bed rail safety appears to be another area that the bedridden and their loved ones need to be cognizant.
Remember it is always better to stay safe and avoid injury, but if injury finds you, call Grazian and Volpe, Chicagoland's Injury Lawyers for over 30 years.