Delirium in the elderly is often treated as inevitable and untreatable. Nursing home patients may grow confused and irrational and sometimes violent during stays in the hospital. In previous blogs on this site it has been noted that many deliriums may be attributed to the after-effects of anesthesia and can be fully treatable as such. In any case, conventional wisdom has thought of such cases as a transient condition. The delirium fades and people return to themselves.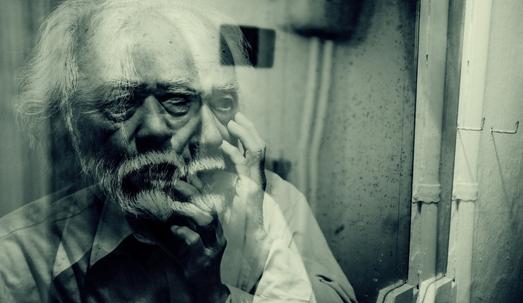 Current evidence increasingly shows that the mental effects of delirium linger. In particular, a study published in Archives of Internal Medicine indicates that it takes a terrible long-term toll on those who can least afford to lose cognitive ground: people with Alzheimer's disease.
In this investigation, a team from Hebrew Senior Life in Boston followed a group of Alzheimer's patients for median 3.2 years during which all of them were hospitalized for various reasons. The researchers continued tracking them for up to five years after the hospital stays.
The findings are rather sobering:
The incidence of delirium among this vulnerable group whose average age was 78, was 56 percent during their hospital stays.
The group that developed delirium deteriorated much more rapidly in the year after hospitalization than the group that didn't. In fact, their deterioration, as measured by memory and concentration tests proceeded at more than twice the rate of those who hadn't experienced delirium.
The study found that when the cognitive effects of a delirium episode remain evident five years later, it's safe to call them permanent.
This study stands as a stark warning of the potential long-term dangers of hospitalization and delirium. Unfortunately, in most cases the condition goes unnoticed by doctors and nurses.
It is important that not only the medical professionals be careful to scout for the signs but also family members. Small efforts made by the family like keeping clocks and calendars in the hospital room, preventing sleep disruption and bringing familiar objects from home help to keep the patient from becoming disoriented.
In fact a Chilean study in the journal of Age and Aging in which family members were able to significantly reduce delirium in at-risk hospitalized patients over 70. All it took to give families that ability was education: a discussion of delirium that took less than 10 minutes and an explanatory pamphlet.
Nursing home patients can often be admitted to the hospital due to infections, falls and injuries. We like to think of hospitals as the safest place for our elderly to be when they are in need of full medical attention. Yet, hospitals too, are fraught with risks and it is important for family members to be cognizant of the level of care and attention given to the elderly and to be proactive in assuring good treatment.
Remember, it is always better to stay safe but if you can't stay safe stay with Grazian and Volpe, Chicagoland's Injury Lawyers for over 30 years.