How much a spinal cord injury lawsuit is worth depends on the injury severity and the unique circumstances of your injuries. Spinal cord injury claims generally result in higher compensation amounts than other injury claims due to the long-lasting and life-changing impacts suffered by victims. How much your spinal cord injury claim is worth could also depend on whether you have a lawyer or you are representing yourself. Working with a personal injury lawyer with an excellent record of handling claims similar to yours can increase your odds of recovering maximum compensation.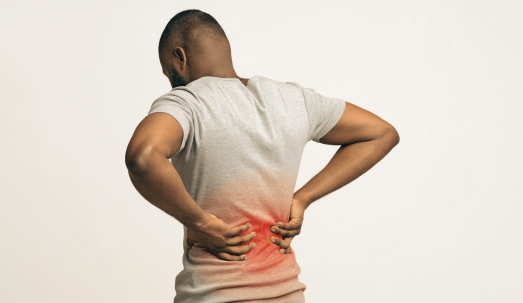 Spinal Cord Injuries: What Are the Most Common Causes?
Motor Vehicle Accidents
Car and motorcycle accidents often leave victims with severe spinal cord injuries in Illinois. You might be eligible for compensation if a negligent motorist was responsible for the accident that caused your injury.
Slip and Fall Accidents
Spinal cord injuries can also arise from serious slips and falls. Individuals aged 65 years or more are more likely to suffer damage to the spinal cord after a fall than a younger person. If your injury was caused by another party's negligence, having a skilled personal injury lawyer in your corner can help maximize your chances of recovering full compensation.
Violent Encounters
Violent attacks, including gunshots and stabbings, can cause spinal cord injuries.
How Much Is a Spinal Cord Injury Lawsuit Worth?
Each spinal cord injury lawsuit is unique. Lawyers and insurance companies consider multiple variables when determining the value of these claims. As such, it's hard to accurately determine the value of your claim without analyzing the specifics of your case. The following variables usually determine the value of a spinal cord injury lawsuit:
Injury Nature and Severity
The nature and severity of your spinal cord damage impact the value of your claim. Severe damage to the spinal cord usually results in permanent disabilities and loss of quality of life. It might also lead to lengthy and costly medical care.
Age
Your age can also impact how much compensation you might receive. A young person in perfect health pre-accident might be eligible for a higher compensation than an older person struggling with a serious medical condition pre-accident.
At-Fault Party's Insurance Policy Limit
Spinal cord injury cases often get resolved through settlement agreements with insurance companies. As such, the liable party's insurance policy limit will affect how much a spinal cord injury lawsuit is worth.
Percentage of Fault
Your share of the fault will also impact the total value of your spinal cord injury case. For instance, Illinois adopts a modified comparative negligence model that allows injured parties to recover compensation provided their share of fault is less than 50%. In other words, recovery is either barred or reduced depending on the injured party's percentage of fault.
Amount of Evidence Available
Evidence is instrumental in maximizing your potential recovery. You need adequate evidence to prove that the other party was liable for your injury. Evidence is also necessary to prove damages and other losses suffered. You might receive a low compensation if your case lacks sufficient evidence.
Ability to Work
A spinal cord injury might force you to take a break from work to seek treatment and recover. You will need compensation for lost wages when this happens. The compensation amount you will get for your lost wages will depend on the missed time from work. Your compensation will be significantly higher if you cannot return to work completely than if you can return, even if it's in a different capacity.
Legal Representation
Spinal cord injury claims usually result in higher compensation than other personal injury cases. The reason is that these injuries leave victims with life-changing consequences, including permanent impairment, inability to perform activities of daily living, and loss of enjoyment of life. Retaining a personal injury lawyer in Illinois to represent you can increase your chances of obtaining higher amounts of compensation.
A lawyer with success rates in handling spinal injury cases will understand the injury's level and impact on your life. The lawyer will investigate your case and assemble evidence to prove the at-fault party's liability.
Some spinal cord injury cases may involve multiple liable parties. An example is when someone other than the employer was partially liable for a workplace accident. This may result in a crossover case that consists of a workers' comp claim and an injury claim against the liable third party.
Your lawyer will guide you on what you should know about crossover cases and help you identify all the potentially liable parties. He or she will determine all recoverable damages in your case. Your lawyer will ensure your compensation factors in any future challenges and medical needs.
Your lawyer will skillfully present your case to the insurance company and obtain fair compensation. He or she will not hesitate to take your case to court and fight for a favorable verdict if the insurance company denies your claim or offers a low settlement.
What Costs Are Associated With Spinal Cord Injuries?
No two injuries are the same. The costs of spinal cord injuries will vary from one person to another. The location and severity of the injury will, however, impact the type and value of cost you will incur. Injuries that happen higher on the spinal cord impact more body parts than lower injuries.
Costs associated with spinal cord injuries include:
Emergency Care
It's wise to call an ambulance immediately after sustaining trauma to your back. The ambulance personnel will help stabilize your spine before a doctor can see you. The doctor can then order some tests, including X-rays, CT scans, and MRIs, to determine the extent of the damage. Transportation and emergency care costs will depend on the damage severity, diagnostic tests performed, and treatment provided.
Hospital Stay
You might have to be hospitalized after trauma to your spinal cord. Hospitalization is usually necessary to monitor potential complications and stabilize your spine. Costs of hospitalization will vary with the length of hospital stay and medical care provided.
Surgery
Most spinal cord injuries require surgery to extract damaged structures or join vertebrae together for spine stabilization. Surgery costs are often high and are separate from post-surgery care expenses.
Medications
Medications, such as opioids, for pain management will be necessary. You might also need antidepressants for anxiety and depression disorders associated with traumatic spinal cord injuries.
Medical Equipment and Other Assistive Devices
Medical equipment may be necessary if your injury leaves you temporarily or permanently paralyzed. You may require a wheelchair, breathing assistance device, or special bed. You may also need positioning devices, including braces, splints, cushions, and backrests. These devices ensure the safety and comfort of body parts while improving functionality.
Home modifications may be necessary to help restore your independence in your home. These modifications involve organizing the space to facilitate easy and safe mobility. They also include remodeling the bathroom to facilitate easier bathing and toileting.
Long-Term Care Costs
Spine injuries often result in complications, such as spasticity and pressure sores. You might need long-term care to manage these complications. You might also need to hire a caregiver to assist with everyday activities like bathing, toileting, eating, and household chores.
Therapy
Therapy costs can also arise from spine injuries. Your doctor may recommend physical therapy or occupational therapy, depending on the extent of the damage. You might also need psychotherapy to address the psychological effect of your life-changing event. Therapy costs can stack up quickly over time. You might need therapy for months or even years.
What Compensation Can You Claim for Spinal Cord Injuries?
A claim for spinal cord injuries comprises both economic and non-economic damages. Economic damages are the objective, quantifiable losses caused by your injury. They include medical costs, lost wages or income, and other financial losses arising from your injuries.
Non-economic damages are the subjective, non-quantifiable losses arising from your injuries. They usually cover quality-of-life challenges, such as physical pain and suffering, mental distress, and loss of consortium and companionship.
Do not just focus on your medical bills and lost wages. Instead, see the big picture when determining your losses. Think about the challenges and needs that might arise in the future. Work with your lawyer to ensure the compensation you are seeking covers all your losses. A reasonable compensation can lighten the financial burden on you and your loved ones.
The following are recoverable damages in a spinal cord injury claim:
Medical Costs
Illinois law allows victims to recover compensation for all medical expenses arising from their spinal cord injuries. The compensation should cover past, present, and future medical care needs.
Past and present medical costs are easy to calculate because they include money already spent or bills accruing because of ongoing medical care. Future medical expenses are usually hard to determine, as they entail amounts that will be spent or bills that will occur after the resolution of your claim.
Your lawyer can help you determine your future medical expenses. The lawyer will develop a life care plan by working closely with your doctor. He or she will then determine all the costs required to maintain a lifestyle that is close to what you enjoyed before the accident.
Lost Earnings and Loss of Earning Potential
Lost earnings refer to losses incurred due to missed time from work while seeking treatment and recovering from injuries. These losses include wages, employment benefits, overtime pay, leave days, and business income. Lost earnings are easy to determine, as they comprise losses already incurred.
Most spine injuries cause reduced or total loss of ability to earn. In some cases, the injured party can only hold a part-time or poorly-paying job. In other cases, the injured party loses the ability to work permanently.
Your lawyer will consult with a vocational professional when determining your loss of earning potential damages. This professional will assess your residual earning potential and determine your physical limitations. Your lawyer will then calculate your future lost wages or income based on the assessment. The lawyer may also work with economists to arrive at an accurate estimate of each of your losses.
Physical Pain and Suffering
Spinal cord injuries may leave you with numerous lifelong physical challenges. You may have mobility problems, bladder and bowel control issues, and chronic pain. You may also be paralyzed and confined to a special bed. These problems may require regular appointments with medical professionals, medications, surgeries, therapy, and other treatment procedures. Your lawyer should ensure the compensation you seek accounts for your physical pain and suffering.
Mental Trauma
A recent study found that individuals with spinal cord injuries have about 80% higher risk of suffering from mental health conditions than those without traumatic injury. Depression, anxiety, panic disorders, and sleep loss are some mental health conditions associated with traumatic injuries.
You might recover compensation for psychological problems arising from your injuries. You will, however, need to gather adequate evidence to support your claim. Keeping a daily journal and getting your psychological symptoms documented by a doctor can help you prove your mental trauma damages.
Loss of Consortium and Companionship
Spinal cord injuries do not affect victims only. Family members may also suffer massive physical, mental, and financial burdens. Illinois law allows such family members to bring loss of consortium claims against the liable parties. These claims seek to cover the losses incurred by family members due to the injury or death of a loved one.
A spouse can, for instance, pursue compensation for the loss of love, intimate relations, companionship, or support that the partner provided before the accident or death. Children might also be eligible for compensation for the love, support, and companionship that a parent provided before the injury or death.