After you have been injured in an auto crash, you must take steps to protect you and your case right away. The insurance company for the other driver and its adjustors and private investigators launch into a defense mode to protect the insurance company and its money, not you. There are many things that you can do protect you and your case. You must:
1. Seek appropriate medical treatment
If you have been hurt, or don't know if you have been hurt, then you should visit the local hospital Emergency Department right away. A trained medical professional should evaluate your head, neck, and back and obtain appropriate tests, such as x-rays and scans. If you don't get evaluated right away, then the insurance company will later argue that you must not have been really hurt. When you are discharged from the Emergency Department, follow the recommendations. If you are supposed to follow-up with a physician, do so.
2. Make a Police Report for the Traffic Accident
If you are at the scene, call the police. If you left the scene, go to the local Police Department and make a report. If you don't make a report, then an insurance company can deny insurance coverage or claim that the accident did not happen the way you say it did.
3. Take Photographs of Your Vehicle
A picture is worth a thousand words. A digital photograph taken with your smartphone will preserve evidence of the damage from the collision and prove how hard the impact was. Try to photograph the other driver's vehicle at the scene, if you are able.
4. Keep All Your Medical Bills, Medical Appliances, Prescription Medication Bottles, and Medical Records
If your case goes to jury, all of these can be used as compelling evidence of your injury and rehabilitation.
5. Contact and Hire a Good Personal Injury Attorney
Consultations are usually free.  DO NOT DELAY!  Call us now at 773.838.8100.
Want to learn more? Click here to learn how to interview and hire a good personal injury attorney.
---
An experienced attorney can act quickly to preserve evidence to prove the other driver's negligence:
He can obtain interviews of an eyewitness and record it. This interview may make or break your case.
He can inspect your motor vehicle or the defendant's vehicle for physical damage patterns and points of impact between the vehicles. Digital images of the physical damage can prove the nature and extent of the impact. If there is minimal visible damage of an impact, then the attorney may have an auto mechanic inspect it for structural frame damage that occurred but was obscured by the high-impact bumpers.
A good car accident attorney may even download the event data recorder (EDR), also known as the "black box," from one of the involved vehicles to prove its speed before impact and its braking distance before the defendant actually applied the brakes before impact.
He may check the traffic controls at the intersection where a crash occurred, as well as the timing of the traffic lights.
Often, a municipal controlled traffic camera was located at or near the scene of a traffic accident and it captured the collision or the color of traffic light controls. This could ultimately win your negligence case. These include the request on the Chicago Department of Transportation (CDOT) or Illinois Department of Transportation (IDOT). But obtaining this data requires an Illinois Freedom of Information Act (FOIA) request under Illinois law 5 ILCS 120/1 (1966 & Supp 2010), which a good attorney knows how to request and obtain.
A FOIA document response may show:
Video recording of the collision or traffic light control colors, i.e. red, yellow or green;
What traffic controls were installed and why;
Pavement markings for traffic control and direction of traffic; and/or
Recent roadway construction at the scene and lane configuration.
While there is a lot you yourself can do to protect your case after an accident, there is no substitute for competent and experienced attorney who has handled such accidents before. So, while you should do all you can to preserve the evidence in your case, you should also consult an attorney soon after the accident.
---
Why Kurt D. Lloyd Is the Personal Injury Attorney For You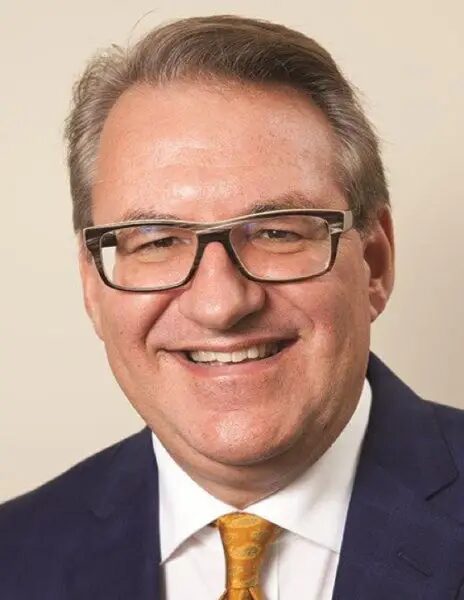 Kurt has a win rate in his cases which is three times the average rate of other personal injury attorneys. As one of the Top 100 Trial Lawyers for civil cases in the state of Illinois—15 years running—Kurt Lloyd has the knowledge and expertise to take your case all the way to trial and win big.
Other attorneys have rated him A+ for trial skills, and he has won a national award for his jury trial skills. Kurt has even written a book On Jury Selection for Illinois lawyers. With vast experience in auto accidents, chances are Kurt Lloyd has handled a case like yours. Call attorney Kurt D. Lloyd at Grazian & Volpe today at 773.838.8100.
The above article was written by Kurt D. Lloyd of Grazian & Volpe. Kurt Lloyd has been practicing personal injury law in the Chicagoland area for over 30 years and has helped his clients win more than $355 million in jury verdicts and settlements from insurance companies and corporations. Kurt helps his injured clients regain their lives after injury. The information provided comes from his extensive legal and medical research and years of experience trying injury cases in courtrooms throughout Illinois.