A common question crash victims ask personal injury lawyers at our law firm is, "What happens if I don't report a car accident to DMV?" For most people in Illinois, reporting a car accident to the DMV is no longer required. If you are a state employee who was in a crash and you do not report an accident involving a state vehicle to the local Department of Motor Vehicles (DMV), however, you could be fined or have your driver's license suspended.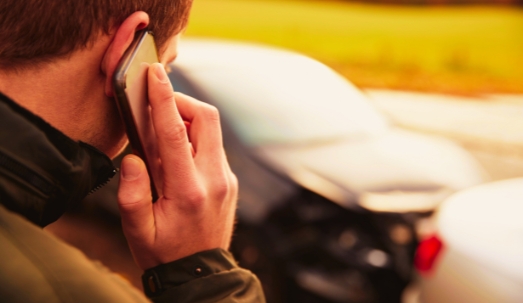 When Must You Report a Car Accident to DMV?
Depending on your state, you may have to report a car accident to the local DMV. Some states do not require drivers to file a DMV crash report if a police report has already been filed. In other states, you may be required to report the crash to the DMV if it meets certain criteria, even if a police report has been filed.
Illinois Law for Reporting Car Accidents
In Illinois, any employee involved in an accident in a state vehicle has the legal duty to file a crash report with the Illinois Department of Transportation's Bureau of Data Collection. You can ask for a copy of the Motorist Report on the IDOT website or by emailing DOT.CrashForms@illinois.gov. IDOT must get the crash report as soon as possible for timely processing. The department will ensure the report is accurate and complete and make it available for decision support, research, and statistical analysis.
To complete the Motorist Crash Report properly, you will need to gather or supply the following information:
Time and location of the crash
Driver's license information and license plate numbers of all the motorists involved
Names and addresses of all the parties involved and their insurance carrier's name
Names and addresses of the registered vehicle owners
Explanation of what occurred during the accident
Reporting to Law Enforcement
Illinois law also requires all drivers of vehicles involved in accidents within a municipality in the state to report the accidents to the local police department. If the accident did not happen within a municipality boundary, the drivers could contact the county sheriff's office or the nearest headquarters of the State Police. Typically, if you call 911, one of the agencies will respond.
If there is no law enforcement officer present at the scene of the accident, the driver of the vehicle involved in the accident is required to report the crash to a law enforcement agency. Suppose you cannot report the accident because of an injury you sustained. In that case, another person who was in the vehicle with you at the time of the crash will need to file a report with law enforcement for you if he or she is physically capable of doing that.
Law enforcement officers investigating accidents are required to submit crash reports to IDOT no later than 10 days after the investigation of the accident.
When documenting what happened, the police may try to put together what happened by talking to witnesses, measuring skid marks, and evaluating the damage done to your car. Therefore, the report could significantly help your case against the other driver. The other party may also not want to give you his or her information. The police will help you with that.
What Happens After You Report a Car Accident to DMV?
IDOT uses the motor vehicle crash information it receives for several critical services, including analysis of crash data and design of safety programs and roadway engineering. The department's ultimate goal is to prevent injuries and fatalities on Illinois roadways.
IDOT may also carry out in-depth investigations of crashes involving its employees or other individuals or special investigation groups. The investigation may require the use of written reports, sketches, charts, graphs, photographs, or a combination of all of them for accident studies and analytical or statistical purposes.
As a result of reporting your accident to IDOT, your auto insurance rates may increase. They should not go up if you did not cause the accident, but that is not guaranteed.
Consequences of Not Reporting a Car Accident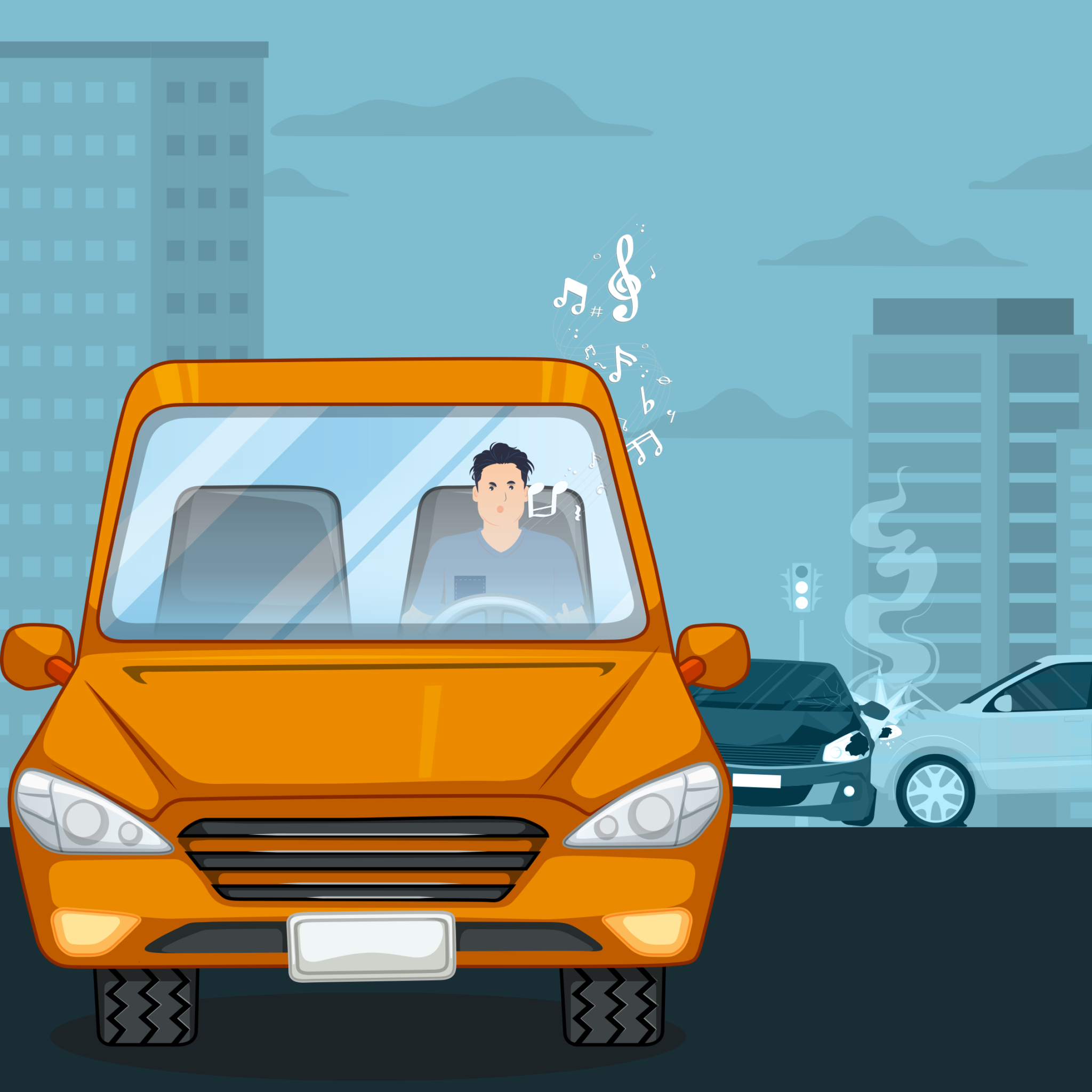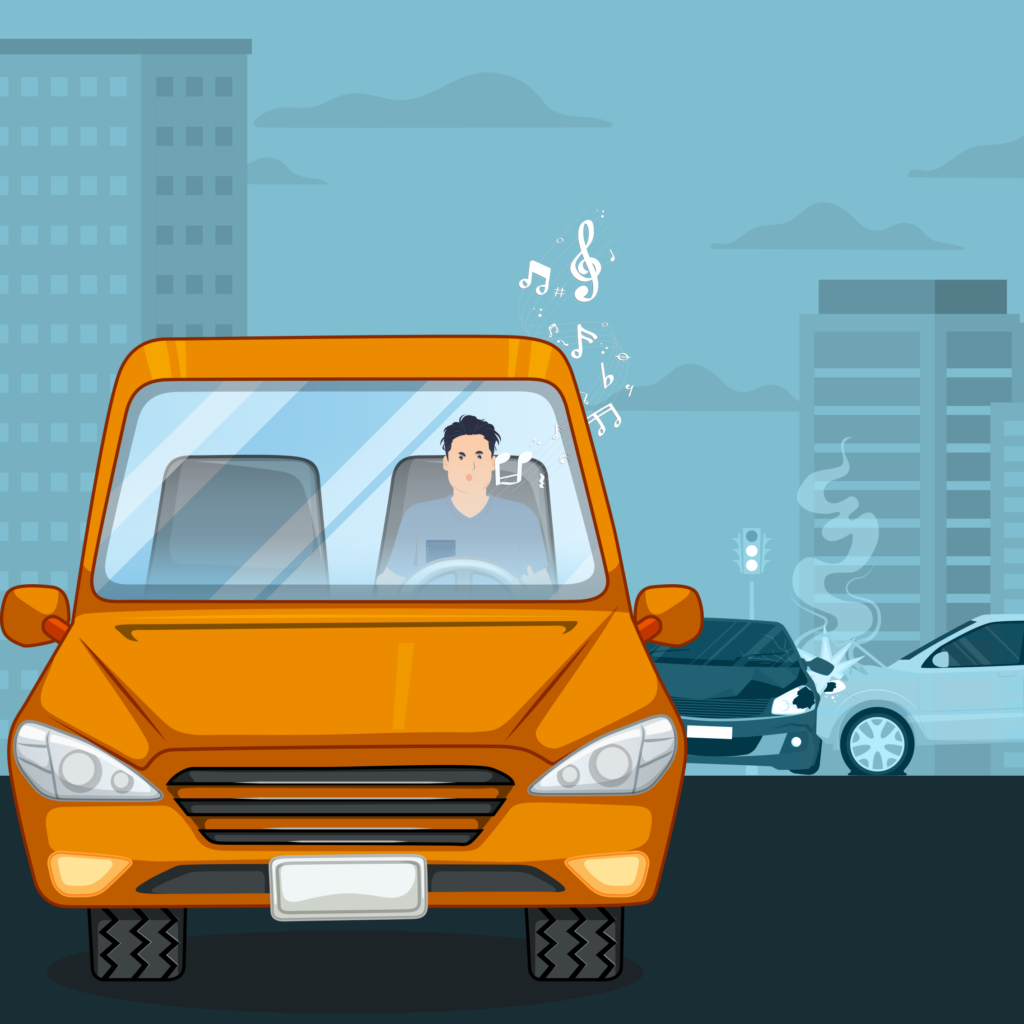 If you fail to file a report after a reportable accident in Illinois, you may face penalties like suspension of your Illinois driver's license or fines. If you give false information on the accident report, that qualifies as a Class C misdemeanor. The punishment is a $500 fine and up to 30 days in jail.
The lack of an official report of an accident may also make it difficult for you to recover anything from the at-fault party or his or her insurance company. Without a report, it will be your words against the other driver's words. Unfortunately, drivers can see the facts surrounding the same accident very differently.
The at-fault driver may even agree to pay for the damages you have suffered at the time of the accident. However, the driver may fail to make any payments as time progresses. Even if you file a claim at that point, the time lag combined with the lack of an official record may prevent you from recovering anything. The driver's story about how the crash occurred may change.
Although the driver was friendly at the accident scene, he or she may deny being at the scene or that the accident occurred. He or she may even allege that you caused the accident.
It is crucial to ensure that a report is filed if you were a passenger in a vehicle involved in an accident. In one case, a man suffered a rib fracture after his friend drove a vehicle he was a passenger in off of a backroad. The man received medical treatment the next day. The accident was not reported to the driver's insurance company or IDOT.
In the following weeks and months, the man received medical bills that he could not afford to pay. Consequently, he filed a claim for compensation from the driver's insurance. The driver denied that the man was in the vehicle when the accident happened, and there was no report filed to prove otherwise. The man's claim was ultimately denied, leaving him stuck with the medical bills.
You may also consider avoiding reporting an accident because your vehicle seems to have suffered minor damage or you may not feel injured at the accident scene. Your car may start making strange sounds or showing signs of further damage several weeks after the accident. Similarly, some injuries you suffered could take time to manifest. If you did not document the accident by filing a report, it might be considerably difficult for you to receive compensation for the damages.
Failing to report an accident may also harm your chances of recovering from your own insurance company. The at-fault driver may assure you of privately resolving the damages you have suffered. However, the driver may be uninsured. It is likely to take several weeks for you to realize that the driver is uninsured. At this point, you may have damaged your chances of receiving compensation from your insurance company through uninsured motorist coverage.
Do's and Don'ts After an Illinois Car Accident
Considering the potential consequences of not reporting a car accident, you should be aware of what to do after an accident. Taking the right steps and avoiding mistakes helps you protect your rights.
Do Not Leave the Scene
Leaving an accident scene can be a crime. A hit-and-run accident resulting in property damage only can be considered a Class A misdemeanor. You could be fined up to $2,500 and sentenced to a year in jail. If the accident resulted in bodily injury or death, that would be a felony. That could carry several years in jail. You may also have your driving privileges suspended or revoked if you leave an accident scene.
Get Help
It is crucial to assess if you or others have been injured quickly. Call 911 to get medical help for people who have been injured and ensure your crash is reported to the local police department, county sheriff's office, or nearest headquarters of the State Police promptly. Law enforcement officers will help control the scene and create a report of your accident.
Document the Crash Scene
Take photos of the accident scene, the area surrounding it, and the interior and exterior of all the vehicles involved. Take pictures of the license plates, broken glass, skid marks, and traffic controls nearby. It is always an excellent idea to get the other driver's insurance and contact information. Try to secure two or more witnesses to the crash. Get their names and contact details.
Seek Medical Treatment
You should get medical care after an accident, even if you do not feel injured. Shock may make you not realize an injury you may have suffered to a body part, such as your back, head, neck, or an internal organ. You will need proper medical records to win a personal injury claim.
Make sure the treating doctor knows everything that happened and examines you thoroughly. Follow the doctor's treatment plan.
File a Report
If a law enforcement officer did not visit the accident scene, you would need to file a report with the local law enforcement agency as soon as possible. When a law enforcement officer responds to your accident and prepares a report, note down the officer's name, agency, and badge number. Additionally, get the crash report number.
After a few days, you can ask for a copy of the crash report. If the accident happened in Chicago and a local police officer prepared the report, you can visit the Chicago Police Department's website and get a copy.
If the accident you were involved in was reportable, ensure you file a report with IDOT.
Be Careful With Your Words and Reactions
The stress that usually accompanies an accident can make you panic, become angry, or overreact. You are less likely to take the right steps after an accident if you are not calm. Try to remain as calm as possible despite the circumstances. Cooperate and be courteous with the emergency responders and police. Do not admit to being responsible for the accident or assign blame.
The other driver's insurer may contact you. Be polite but cautious when talking to the insurer's representatives. Avoid providing a recorded statement or signing anything. Do not accept money from anyone. The party that gave the money could later claim that you took it as a settlement. You should have a car accident lawyer carefully assess any settlement offer or release.
It is important to cooperate with your auto insurance company. Report the accident to the company as soon as possible. Be careful when your insurer asks for a statement. Stick to the facts without admitting or assigning blame or characterizing your injuries. Even your own insurer may portray your injuries or accident as less severe to pay a smaller settlement of your claim.
When an insurer contacts you is one of the instances when to hire a car accident attorney is ideal. The attorney will deal with the insurers to prevent you from saying or doing things that jeopardize your claim.
You should be cautious about discussing your accident with friends and the general public. Avoid talking about the accident on social media sites.
Keep a Journal
Write down the memories you have of what occurred during the accident before they fade away over time. You should also record your injuries and their impact on your daily activities. Keep a file of your medical bills, receipts, work records, accident reports, and correspondence with representatives of insurers.
Contact a Lawyer
You should contact a car accident lawyer as soon as you can because you have limited time to file a personal injury lawsuit or wrongful death lawsuit after your accident. After discussing your situation with a lawyer, the lawyer will investigate your case and file the necessary paperwork on your behalf.
Remember, even your insurance company will be looking to protect its bottom line first while determining a settlement for your car accident claim. Facing insurance companies on your own may make you fall victim to the tactics they commonly use to minimize claim payouts, such as misrepresenting what the policy or law is, requesting signed or recorded statements, and highlighting your past accidents or conditions to coerce you to accept a low settlement offer.
A lawyer will be crucial in uncovering the facts of your accident to assess the damages suffered accurately. The lawyer will help you secure the rightful compensation for your bodily injuries, property damage, and other losses. The types of compensation available vary depending on the accident. Some of the types of compensation that a lawyer will pursue may include:
Medical costs
Lost wages
Property damage
Pain and suffering
Loss of life's enjoyment
Disfigurement
Key issues in your case, such as fault for the crash, may be disputed. A qualified car accident lawyer will represent your interests and fight for your legal rights.