There are several steps to filing a medical malpractice claim in Illinois. The process involves the review of medical records by a medical professional, determining if a valid claim exists, determining who the defendants are, and filing the lawsuit. Medical malpractice occurs when a healthcare professional's negligence causes a patient to suffer injuries. Medical malpractice laws vary from state to state.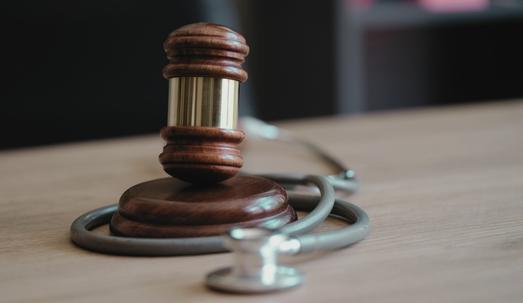 A claim of this type involves testimony from medical experts and intensive medical records reviews, so it can be more complex than an ordinary personal injury lawsuit. A Chicago medical malpractice lawyer can guide you through how to sue a doctor for medical malpractice.
What Is Medical Malpractice?
Medical malpractice is a form of professional negligence by a healthcare professional. Medical malpractice occurs when a doctor, nurse, or other medical professional fails to provide the same level of care or medical skill that would be expected of the average medical provider under similar circumstances. Some of the most common types of medical malpractice include:
Failure to diagnose
Medication errors
Surgical mistakes
Anesthesia errors
Childbirth injuries
Failure to Diagnose
Failure to diagnose refers to when a doctor fails to diagnose a medical condition or illness. This can cause serious issues because the patient either does not get the proper treatment, or treatment is delayed. A doctor should take all reasonable steps to make as accurate of a diagnosis as possible. If the patient would have likely gotten the correct diagnosis from a different doctor, he or she may have a medical malpractice claim.
Medication Errors
Another possible basis for malpractice involves medication errors. This might include giving the wrong medication, giving the wrong dose, or failing to give needed medication. Medication errors can occur in several possible ways. A doctor may make an error when writing a prescription, or a pharmacist may make an error while filling the prescription. Medication errors may also happen when administrating the medication. A doctor or nurse may administer the wrong dose, or a medical equipment malfunction may result in the wrong dose being administered.
Surgical Mistakes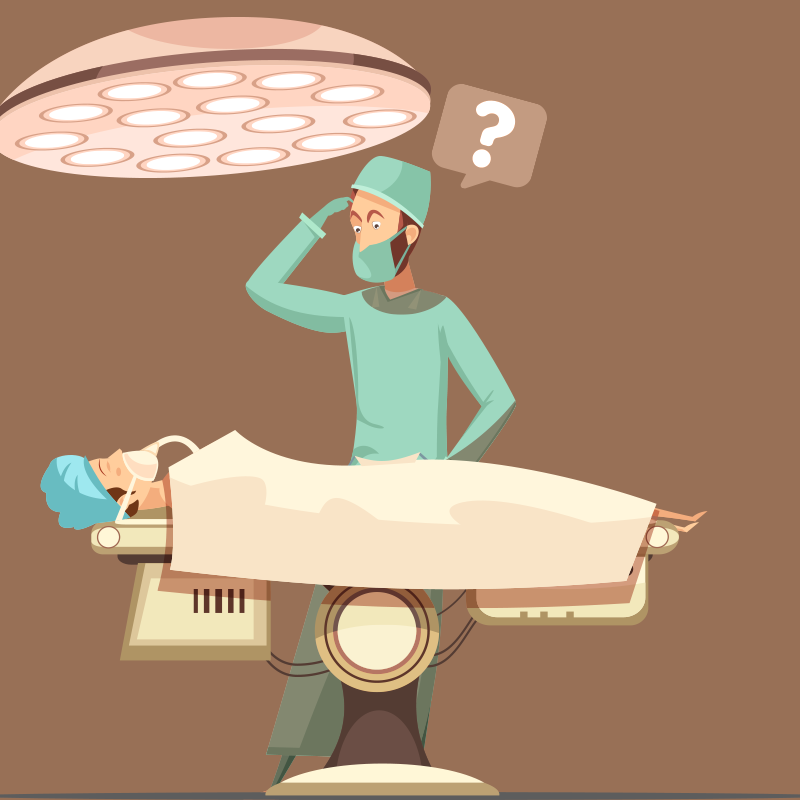 Surgical mistakes can seriously harm or even kill a patient. Some examples of surgical mistakes include damaging internal organs, failing to properly sanitize tools or equipment, leaving a medical instrument inside a patient, operating on the wrong part of the body, using equipment that does not work properly, and failing to provide proper care after the surgical procedure.
Surgical mistakes can result in injury, infections, paralysis, and even death. Surgeons and assisting medical professionals must make every reasonable step to ensure the best possible outcome. If a doctor or other medical professional fails to do this, he or she may be considered negligent and could be the basis for a medical malpractice claim.
Anesthesia Errors
Anesthesia is necessary to protect patients during many medical procedures and prevent them from feeling pain. Anesthesia, however, can carry many risks. General anesthesia renders a patient unconscious so that surgeons may safely operate on him or her. Local anesthesia is used to numb specific areas of the body. Some of the most common anesthesia errors are:
Failure to obtain the patient's consent to administer anesthesia
Failure to check if the patient is allergic to the anesthesia
Failure to check on patient's breathing while under general anesthesia
Using too much or not enough of the drug
Inserting the medication into the wrong location
Anesthesia errors can result in serious injuries such as stroke, heart attack, and death. Anesthesiologists must review the patient medical history prior to the administration of anesthesia. They must be aware of any allergies or previous negative reactions that the patient has had to anesthesia drugs.
The anesthesiologist is responsible for monitoring the unconscious patient during an operation. An anesthesiologist must also watch for warning signs of any adverse changes to the patient's body while they are under anesthesia. If medical professionals fail to provide the proper standard of care when administering anesthesia, the doctor or anesthesiologist may be held accountable for the resulting injuries.
Birth Injuries
Birth injuries are injuries suffered by newborns during childbirth. These injuries can be caused when a doctor, nurse, midwife, or other medical professional makes a mistake or acts negligently. One of the most common types of childbirth injury is bone fractures. Commonly fractured bones in childbirth include the clavicle, humerus, and femur.
Newborns may also suffer from a lack of oxygen to the brain due to improper fetal monitoring. This can result in brain damage and cerebral palsy. Improper use of force during delivery can lead to nerve damage in newborns that can result in Erb's palsy or paralysis.
Elements of Medical Malpractice
To have a successful medical malpractice claim in Illinois, you will need to show that certain legal elements are present. The elements of medical malpractice are a doctor-patient relationship and duty of care, a breach of the duty of care, an injury caused by the breach, and the injury resulting in damages.
A medical malpractice claim requires that a professional doctor-patient relationship existed and that the doctor actually treated you. You cannot have simply gotten some medical advice in passing. Doctors are expected to provide a standard of care. You can prove negligence by showing that the doctor or other health care provider violated the standard of care in diagnosing or treating you. You must also show that the medical provider's negligence directly caused your injury. The injury then must have resulted in real damages. Damages might include additional medical bills, lost wages, physical pain, or mental anguish.
How to Sue a Doctor for Medical Malpractice
Before you can file a medical malpractice claim, you will need to obtain an affidavit from a medical professional stating that he or she believes you have a valid claim and that there has been a violation of the standard of care. The healthcare professional who provides the affidavit will need to review your medical records and then execute the affidavit before a lawsuit can be filed. The medical professional should have expertise in the field of the alleged malpractice. Typically, the medical professional you use will meet one or more of the following criteria:
Is knowledgeable about the medical issues relevant to the complaint
Currently, practices or has practiced in the relevant medical field
Currently teaches or has taught in the area within the past six years
Has experience and competence in the lawsuit's subject matter
The Medical Malpractice Lawsuit Process
Once you have obtained the health care professional's affidavit, it will be attached to a complaint and filed with the court to begin the lawsuit. Failing to provide the required medical affidavit will be grounds for the dismissal of your claim.
If your medical malpractice suit is accepted by the court, the parties will have the opportunity to request documents and other pertinent information from each other. This process of exchanging information is known as discovery. Discovery will also likely include depositions, or questioning under oath, of the injured party, the doctor, and other relevant witnesses.
Many medical malpractice cases are settled without a trial. A settlement occurs when the parties negotiate and agree on a certain amount that will be paid to the Plaintiff to settle the case. Medical malpractice settlement payments come from malpractice insurance plans that doctors carry to protect themselves. Trials can be time-consuming and costly, so it can be beneficial to settle out of court.
If you do not reach a settlement in your medical malpractice claim, the case will go to trial. The trial process begins with jury selection and opening statements. During the trial, both parties will have the chance to present their case to the jury. Each side will also have the chance to cross-examine any witnesses that were called on to testify. Once the case has been presented, the jury will have time to deliberate or discuss what the outcome of the case should be. If the verdict is not in your favor, you may wish to appeal the decision.
Statute of Limitations for Medical Malpractice Claims
It is important that you file your medical malpractice claim in a timely manner. If you wait too long to file your claim, the court will likely refuse to hear it. The statute of limitations for filing a medical malpractice lawsuit in Illinois is two years from the date the injured party knew or should have known about the injury. The Illinois statute also states that for injuries that are not discovered right away, the lawsuit must be filed within four years of when the medical error occurred. For victims of medical malpractice who were under the age of 18 at the time of injury, the statute of limitations is extended to eight years after the incident of medical malpractice occurred, but before the victim's twenty-second birthday.
What Are Damages in a Medical Malpractice Claim?
Compensation in Chicago personal injury cases can vary widely. Typically, only compensatory damages are awarded in medical malpractice suits. Compensatory damages are damages that are awarded to repay a plaintiff for the loss or harm that resulted from the defendant's actions. The intent of compensatory damages is to put the plaintiff in the same position he or she would have been in if not for the harmful acts by the defendant.
Compensatory damages can include both economic and non-economic damages. Economic damages are damages with a monetary value attached to them, such as medical bills and lost wages. Non-economic damages are damages that are difficult to place a monetary amount on, such as pain and suffering, disfigurement, disability, mental anguish, and loss of consortium.
Punitive damages are damages that are designed to punish wrongdoing and are rarely awarded in medical malpractice suits except in very egregious cases.
Can You Sue a Workers' Comp Doctor?
If you have been injured while at work, workers' compensation insurance should cover all medical costs associated with your work-related injury or illness. Workers' comp insurance will pay for a doctor to treat you. If, however, the workers' comp doctor is negligent you may also want to file a medical malpractice claim in addition to your workers' comp claim. If you sustained additional injury due to the worker's comp doctor's mistake or misdiagnosis, a medical malpractice lawyer may be able to help you recover additional compensation. A medical malpractice claim can be filed while your workers' comp claim is still in progress and may allow you to receive compensation for things that are not covered by workers' comp.
Should You Hire a Medical Malpractice Lawyer?
While it is possible to file a medical malpractice suit on your own, you can greatly increase your chances of success by seeking help from a medical malpractice lawyer. The chances of winning your medical malpractice suit are dependent on the strength of the evidence presented. Stronger evidence is also linked to higher compensation payouts. A medical malpractice lawyer has experience gathering the evidence necessary to win a medical malpractice claim. A lawyer can also help you navigate all the complex medical records and understand all the legal requirements and legal timelines. Some other things a medical malpractice lawyer can do include:
Consulting with medical experts to determine the accuracy of your diagnosis and prognosis
Interview members of your healthcare team about the care you received
Negotiate with the at-fault party and their insurance company
When looking for a medical malpractice attorney to handle your case, you will want to consider the experience, education, and success rate of the attorney you are considering hiring. Since medical malpractice claims can be complex and expensive, you will also want to take into consideration fees when hiring a lawyer. The American Bar Association estimates that average fees for a medical malpractice lawsuit range from $50,000 to $500,000. Many medical malpractice lawyers use a contingency fee system. This arrangement allows you to file your claim with no upfront fees. Instead, the lawyer fees are paid after you win your case and a settlement is determined.