Patients or their families may have the right to sue a workers' comp doctor in Illinois when their negligent acts cause injuries or death. Like other medical professionals, workers' comp doctors sometimes make mistakes that constitute medical malpractice. They might misdiagnose injuries or fail to practice proper care when performing medical procedures and surgeries.
How Does Medical Malpractice Work if a Workers' Comp Doctor Is Involved?
Workers' compensation doctors have a duty to provide care that meets the standards of what other medical professionals would provide in the same or similar circumstances. Even though the workers' comp doctor is paid by the employer's insurance company, he or she still owes the patient a duty of care. Medical malpractice occurs when injury or death is caused by a medical professional's negligence. Although the Workers' Compensation Act protects employers from lawsuits except in rare cases, workers' comp doctors are not afforded the same protection. A workers' comp doctor malpractice claim or lawsuit may be filed against a workers' compensation doctor if his or her negligence results in a patient's harm.
For example, a workers' comp doctor may cause injuries during a surgical procedure that lead to subsequent treatment. The insurance company may attempt to argue that they're not responsible for covering long-term treatment because the doctor was the one who caused the injury, as opposed to the employer. However, the employer's insurer is liable for additional wage loss, medical treatment, or permanent disability resulting from this doctor's malpractice.
What Does a Workers' Comp Claim Cover?
Workers' compensation insurance companies are responsible for medical treatment if a worker sustains injuries because of the doctor's treatment or testing. While a workers' comp claim could cover economic damages such as medical expenses and lost wages, it won't help compensate for non-monetary damages such as pain and suffering. Filing a malpractice claim or lawsuit in addition to the workers' compensation claim, however, can help account for the psychological and physical anguish the patient has suffered.
Can You Sue a Workers' Comp Doctor for Negligence?
You can sue a workers' comp doctor for negligence in Illinois. In fact, because Illinois law allows for you to select your own treating physician in a workers' comp case, you can approach a negligence case in the same way you would any other medical malpractice claim. A medical malpractice lawyer can help you determine whether you have a legitimate claim, and show you how to file a lawsuit if your claim is valid.
There is a statute of limitations in Illinois for medical negligence or malpractice suits. The state requires that you file suit within 2 years of the date the injury occurred. There is a stipulation that allows for you to extend that to 2 years from when a person could reasonably be expected to discover the injury in situations where it isn't immediately apparent. There are other factors that could contribute to a change in how the statute of limitations is applied to your case. Your attorney will be able to help you determine if you qualify to file a suit.
How to Sue a Workers' Comp Doctor
If you've been injured on the job, you'll need to file a claim first with the Illinois Workers' Compensation Commission. In Illinois, you're allowed to select your own doctor to treat workers' comp injuries. This is so that you have a better chance of securing a physician who has your recovery and best interests in mind, rather than one who has a vested interest in the insurance company's profits.
You will, however, need to secure a doctor who accepts workers' comp insurance, so make sure you let them know upfront that you were injured on the job, and it will be the company's insurance policy paying. The doctor will need to know this information ahead of time because the insurer will certainly require the doctor to obtain authorization before performing certain treatments or tests.
There are several injury classifications for workers' compensation claims. Each type of injury has the potential to require a unique treatment modality, and it's important that your workers' comp doctor has the skills and training necessary to treat your injury or condition. If they fail to properly treat your injuries, or misdiagnose your condition, you may have a valid case to sue the workers' comp doctor for negligence or malpractice.
What Is Medical Negligence?
Medical negligence is defined as the negligent, improper, or unskilled treatment of a patient by a healthcare professional. This could be an incorrect treatment for a specified injury, misdiagnosis of a condition, or directing you to invasive procedures without first trying less invasive options. There are some requisite factors that will need to be proved or provided in order to prove medical negligence in your workers' comp case. Chicago medical malpractice lawyers will be able to provide you with a complete list of what you will need to prove or provide on your initial visit. These are the following:
Duty of Care
Violation of Standard of Care
Injury
Significant Damages
Affidavit of Merit
Duty of Care
Once you've established a doctor-patient relationship, you have established the duty of care. A doctor is required to treat each patient in a manner that meets the standard of care for a given condition. A doctor has a duty to avoid injuring his or her patients. Injuries through surgical error, misdiagnosis, or other issues, may constitute a violation of the duty of care. The doctor's duty of care is a higher standard than a layperson's, because he or she has additional education, skills, and training that qualify him or her to work in the medical field.
Defense attorneys will rarely argue that a duty of care doesn't exist. There are quite a few ways to show an established doctor-patient relationship, after all. They will, however, be attempting to show that the duty of care was not violated. Your attorney will use any evidence collected in his or her investigation, and possibly medical expert testimony, to demonstrate that the duty of care has been violated.
Violation of Standard of Care
Once you have established a doctor-patient relationship, the treating physician is required to meet certain standards of care while in the process of performing tests and treating you. If you want to sue a workers' comp doctor, you will need to be able to prove that he or she violated the standard of care for your condition or injury.
Second opinions and medical experts will be required to provide evidence that your doctor has violated the standard of care for your particular injury or condition. If you can show, through affidavits and testimony, that a reasonably trained doctor in a similar situation or circumstance would have treated your injury or condition differently, you have the evidence you need to show that your workers' comp doctor violated the standard of care.
Injury
To sue a worker's comp doctor for malpractice or misdiagnosis, you will need to be able to provide evidence that the doctor caused injury to you through negligence or misdiagnosis. It could be an injury worsening to the point where it now requires surgery, considerable lost work time, and earnings potential, or it could be a doctor choosing to skip less invasive options and going straight to a surgical solution that may not have been required.
Significant Damages
If you can show evidence that your workers' comp doctor's negligence caused serious injuries or harm, considerable pain, suffering, disability, additional medical costs, or loss of income, you will have met this requirement for a lawsuit. Without evidence of significant damages, there is no case for negligence or malpractice.
Your attorney will be able to help you calculate and determine the damages you're likely able to provide evidence and testimony for. He or she will be your primary advocate throughout the process of filing a lawsuit against your workers' comp doctor.
Affidavit of Merit
To file a medical negligence or malpractice claim against your workers' comp doctor, you will need to attach an affidavit of merit. This affidavit declares that the plaintiff or the plaintiff's attorney has consulted a healthcare professional who is knowledgeable regarding the issues inherent to your case. He or she will have to be a physician who currently practices or teaches, or has practiced or taught within the past 6 years in the area of medicine that your workers' comp doctor was treating you, and will have to have experience and competence in the subject of your lawsuit.
The affidavit will also need to include a written report from the consulted doctor stating that there is a "reasonable and meritorious" cause for the lawsuit. Your attorney may also choose to retain this doctor for use as an expert witness as the lawsuit progresses. The same doctor who provides your affidavit of merit may be the ideal doctor to demonstrate to a jury, later, how your doctor violated his or her duty of care.
Damages for Medical Malpractice Involving a Workers' Comp Doctor
There are three different types of compensation in personal Chicago personal injury cases. Your lawsuit will likely be asking for 2, if not all 3, types of damages to be awarded to you. Consult with your attorney to determine which types of damages you may be awarded.
Economic Damages
Non-economic Damages
Punitive Damages
Economic Damages
Economic damages are intended to compensate a victim for monetary losses directly related to the accident or injury. They are intended to bring the victim back to his or her pre-injury state financially. Calculation of economics is fairly simple because they are all backed up by invoices, bills, or records that show the actual dollar amount billed. There is no limit to the amount of economic damages you can receive in Illinois.
Non-economic Damages
Non-economic damages are often called general damages or intangible losses. They are awarded to victims who suffered personal harm due to an accident or injury and are intended to compensate a victim for non-monetary losses that are hard to calculate. Since 2010, there is no longer a limit to non-economic damages in a medical negligence or malpractice case. Non-economic damages include pain and suffering, mental anguish, loss of enjoyment of life, disfigurement, and physical or mental disabilities.
Punitive Damages
Punitive damages are typically awarded to victims who were injured due to intentional or reprehensible behavior. As such, they are less likely to be a part of your medical negligence or malpractice suit, unless there is a sexual assault facet to the case, or the doctor intentionally used dangerous or defective products in the treatment of your injuries.
Seek the advice of Chicago medical malpractice lawyers as soon as possible if you suspect you've been a victim of medical negligence or malpractice on the part of your workers' comp doctor. Conducting the required investigation, procuring your affidavit of merit, and acquiring any medical expert witness you may need will all need to be done before the 2-year statute of limitations has expired for your case.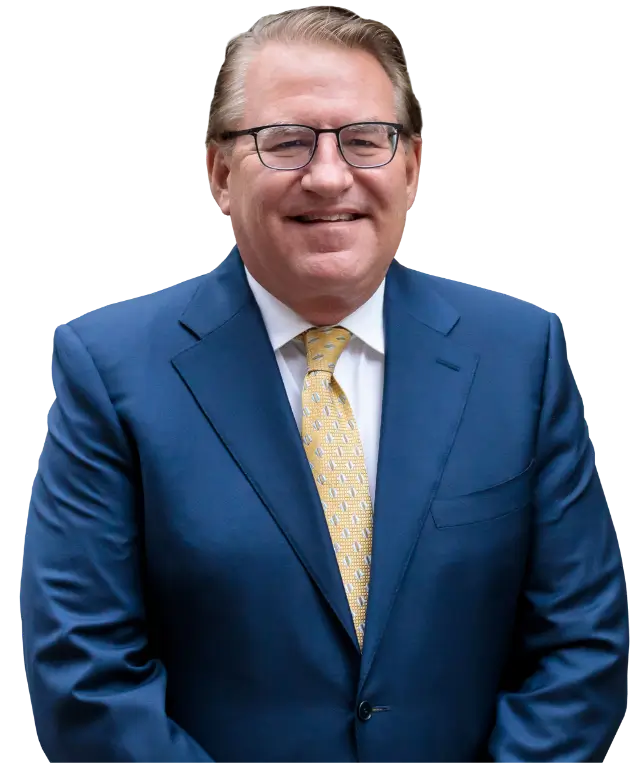 In many cases, a workers' comp lawyer can help a victim file a medical malpractice claim while the workers' compensation claim is still in progress. If you have experienced a workers' comp doctor misdiagnosis or some other mistake and, as a result, suffered injury, you may consider discussing your rights and options with an attorney.
Learn More About Workers' Comp and Medical Malpractice Claims in IL
When You Have a Workers' Compensation Claim and a Personal Injury Claim
Understanding Crossover Cases in Illinois
Injured at Work – Don't be Bullied-You Can Still Choose Your Own Doctor!