Some jobs are more dangerous than others because of the conditions that workers experience, putting them at higher risks of injury and death. In the event of a work-related accident and injuries, victims can recover compensation through a workers' compensation claim or a personal injury case, depending on the nature of the accident and the injuries sustained.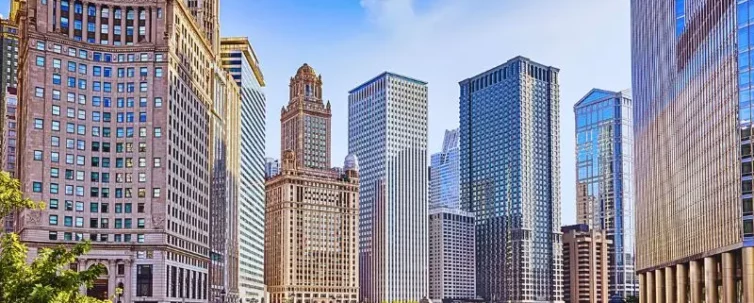 Common Work-Related Injuries
Some work-related injuries are more common than others, resulting from various types of accidents. The following are some of the most common types of workplace accidents and injuries that people can sustain on the job:
Slips, Trips, and Falls
One of the most common types of work-related accidents is a slip, trip, or fall resulting from equipment or other dangerous conditions that cause workers to lose their balance.
For example, workers could slip on wet or icy floors, trip over objects or equipment due to poor lighting or clutter, or fall from ladders or other high surfaces. The resulting injuries could include everything from broken and fractured bones to spinal cord and traumatic brain injuries.
Muscle Strains and Overexertion Injuries
Another common type of injury is muscle strain, along with other types of injuries resulting from overexertion. In addition to muscle strain, people can sustain repetitive strain injuries resulting from various tasks that culminate in overexertion, such as:
Structure collapses
Lifting using the wrong technique or part of the body
Lifting objects that are too heavy to lift without assistance
Long periods of repetitive work
Typing or performing other repetitive tasks without ergonomic solutions
Struck by Equipment or Objects
Workers may also sustain a serious work-related injury resulting from equipment, workers, or objects striking them.
For instance, workers could sustain these types of injuries from falling equipment and tools, hazardous machinery that doesn't have enough guarding, walking into machines or walls, heavy equipment tipping over, and bumping into equipment or objects.
The injuries from these accidents can also range from mild to serious, with many workers suffering crush injuries, severed limbs and appendages, bone breaks, and other types of injuries.
Collisions and Crashes
Different types of crashes and collisions could take place in different work environments, such as collisions involving forklifts and other heavy machinery in warehouses and other spaces. Objects could also fall from machinery or vehicles. Again, these accidents can lead to serious crush injuries and others that often cause permanent damage or worker deaths.
Exposure to Chemicals or Other Harmful Substances
Harsh chemicals and other types of substances can cause injuries affecting the eyes, skin, respiratory system, and other areas of the body. Workers in these types of environments must have sufficient personal protective equipment (PPE) that protects them from these substances, such as gloves and safety goggles or glasses.
Fires and Explosions
Serious burns often result from fires and explosions in the workplace, whether from a spreading fire or a primary, secondary, or tertiary blast in a hazardous location. PPE can also protect workers from these types of hazards in environments where they pose a risk.
Workers' Comp Benefits in Illinois
There are four types of workers' comp benefits that victims may recover in the event of a work-related incident. These benefits include:
Medical Benefits
One of the main benefits you can recover in a workers' comp case is medical. This benefit covers the costs associated with medical treatment and recovery following a work-related injury, including immediate and ongoing care. Specifically, these benefits can cover hospital visits, ambulance rides, doctors' appointments, medication, and other forms of treatment.
Lost Wages
If your work-related injury results in lost income, workers' compensation benefits will also cover these losses. You may experience loss of income because of the inability to work temporarily, or you may not be able to work in the same capacity for the rest of your life, which can result in long-term income loss that benefits may need to cover.
Vocational Rehab Benefits
If you sustain debilitating injuries but are able to recover to an extent to return to work, workers' comp benefits could also cover vocational rehabilitation until you are able to gain employment again. These benefits could specifically cover services like job training and placement, skills evaluation, education, and consulting.
Death Benefits
If a worker dies because of his or her injuries, the victim's family may be able to recover death benefits. The individuals who can recover these benefits include spouses and children or other primary dependents, but some cases may involve parents or other relatives who depended on the worker's income. These benefits can cover the loss of future income and the costs of treating and burying the deceased worker.
If you're not sure what benefits you're able to recover through a workers' comp claim, you can work with a workers' comp lawyer to determine what elements factor into your claim. An experienced lawyer will be able to review the details of your case to figure out what losses you sustained and how to proceed with a case. You may also discover that you are able to recover additional damages for pain and suffering in a personal injury case extending from the workers' comp case if negligence led to your injuries and damages.
What Are the Most Dangerous Jobs in Illinois?
Some jobs are more dangerous than others, with some types of work involving more dangerous tasks or hazardous environments that put workers at risk of injury. The following are some of the most dangerous jobs in Illinois that many workers' comp cases involve.
Law Enforcement/Emergency Services
People in the field of law enforcement and emergency services often face many dangers that put them at risk of injuries and fatalities. For example, firefighters can suffer injuries from burns and explosions on the job while fighting fires, while police officers could suffer from gunshots and other injuries. Often, people in these fields suffer injuries from violent individuals.
Construction Worker
Another one of the most dangerous jobs involves construction labor. Construction workers often perform dangerous tasks and work with potentially hazardous equipment of all types. They also often work from high surfaces, which can increase the risk of falls. In fact, the most common types of injuries in the construction industry result from falls, whether from roofs, ladders, or scaffolds.
Truck Drivers
People operating trucks are also frequently at risk of injury on the job, whether it's because of the hazards their cargo present or the risk of getting into accidents on the road. Often, truck driver accidents result from the negligence of other drivers on the road who fail to follow basic traffic laws.
Power Line Installers/Repairers
These workers often face electrocution risks on the job as they install or repair power lines around trees and other obstacles. While power companies must adhere to the standards and regulations in place for de-energizing power supplies and making work safer around these tasks, they may violate the National Electrical Safety Code, leading to serious injuries and fatalities in many instances.
Agricultural Workers
Workers in agriculture face many types of risks on the job. For example, they could sustain injuries resulting from accidents involving farming equipment and heavy machinery. Also, these professionals frequently sustain injuries during transport from one worksite to another. For instance, a worker may get into an accident on the highway when traveling between farms due to a negligent driver.
Garbage Collectors
Workers collecting garbage could sustain injuries from the equipment they work with, negligent drivers on the road, and other hazards. An example of this would be when workers are compacting trash and the trash compactor causes crushing injuries. Traffic accidents could also involve garbage trucks as they move between stops along their route or on the highway.
Factory Workers
Workers in the manufacturing industry also face many hazards in the workplace. They could sustain injuries from manufacturing equipment, heavy machinery such as forklifts and other vehicles, and other dangers in manufacturing settings.
Loggers
Another of the most dangerous jobs in Illinois is logging. Loggers frequently sustain injuries when cutting down trees and performing other tasks to harvest forests for raw materials. Logs could cause crushing injuries and trap workers, but dangerous weather conditions also pose a risk to these workers in many cases, such as lightning storms that may result in electrocution injuries.
Roofers
When installing or repairing roofs, roofers could sustain different types of injuries. Falls are the most common type of accidents that cause injuries to roofers, as these professionals often work from great heights that increase the risk of serious injuries. They could fall from simply losing their balance on steep or slippery roofs, or they may trip over different types of equipment while doing work.
Hunting and Fishing Workers
Workers responsible for trapping and hunting fish and other animals face many hazards on the job. They work with dangerous equipment, including guns and traps that present various hazards, and they may sustain injuries while transporting to different hunting spots. Often, accidents occur in natural environments that are remote and far from hospitals and other facilities that can provide immediate medical assistance, making these jobs particularly dangerous in many cases.
What to Expect During the Workers' Compensation Process
In the event of a work-related accident, it's important to take the right steps to build a workers' compensation case in Illinois and increase your chances of getting full compensation. The following are the steps to take following any type of work-related injury, whether you sustain injuries on or off-site:
Seek Medical Care
The first step to take following any type of job-related accident is to seek medical attention. According to Illinois workers' comp law, employers are responsible for covering all required medical procedures and services to treat work-related injuries. However, you may need to see a doctor your employer has designated based on the employer's workers' compensation insurance policy. If you aren't happy with the assessment or treatment plan this doctor has provided, you may be able to seek a second opinion from an independent medical provider.
Report the Injury to Your Employer
You must also report the accident and any injuries you sustained to your employer. Specifically, you have 45 days to report your injury and accident to the employer to qualify for workers' compensation. The notice you provide your employer should include all relevant details, including your name, contact information of any witnesses, and details about the accident and injuries.
File Your Claim on Time
The next step would be to file a workers' compensation claim with the Workers' Compensation Commission, which your employer should initiate if you have lost more than three work days due to your injuries. You have a total of three years to file a workers' comp claim, starting from the time of the accident or discovery of your injuries. Failure to file a claim on time could severely limit your ability to recover the compensation you deserve for your injuries.
Consult an Attorney
Another key step you can take to successfully file a claim and get full compensation is to speak with a workers' comp attorney to review the details of your case. You can get some guidance to help you effectively file a claim on time and ensure you get the full amount of compensation you're entitled to recover. In addition, a lawyer may be able to help determine if you're able to recover additional compensation for pain and suffering in a personal injury claim or lawsuit, especially if the employer or another party's negligence or wrongful doing contributed to your injuries. An attorney could also help make sure you file your claim on time before you're unable to recover compensation.
Taking the right steps will ultimately help you maximize your chances of succeeding with a workers' comp claim and avoid potential issues that could otherwise compromise your case and limit compensation.