Having a workers' compensation claim checklist can assist a victim and his or her attorney in maximizing the claim being filed. It's a great way to be prepared and have all bases covered when filing claims with workers' compensation insurance companies.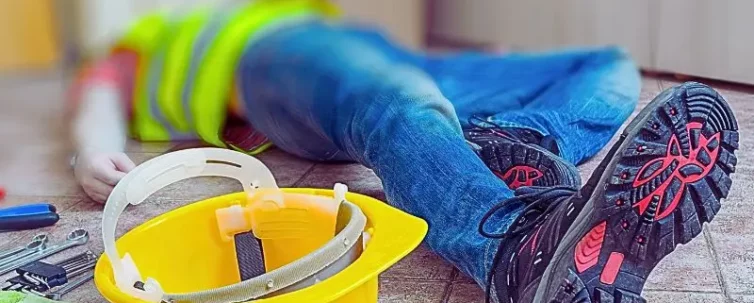 Employees who suffer from work-related injuries have the ability to file a workers' compensation claim. The main goal of workers' compensation is to support injured employees during their recovery. This can include any bills or medical necessities, as well as wage replacement for a victim's time off from work due to his or her injury.
What You Need to File a Workers' Comp Claim
The first step in a workers' comp claim is to report the workplace injury. If emergency medical attention isn't necessary, victims should report any injuries sustained to their employer, supervisor, or manager. Precise injury details aside, injuries need to be reported as soon as possible to begin the workers' comp claims process. Victims shouldn't just verbally report their injuries, but should file a written report as well. This clears any confusion as to when the employee notified the employer of his or her injuries.
When an employee reports injuries to his or her employer, the employer should provide all the details needed to file a claim. The employer should then provide the injured employee with the necessary forms to start a formal claim with the company's insurer. Victims need to obtain a copy of the injury report they turn in to their employer in case proof of the accident or associated injuries becomes necessary.
Steps to Take After a Work-Related Injury
Knowing what steps to take after a work-related injury can help injured victims embark on the path to recovery more seamlessly. After a workplace accident, victims should:
File Paperwork
Once an accident is reported to an employer, the victim should receive any necessary paperwork. An accident victim's next step is to complete and file any paperwork he or she was given. The paperwork will then be filed with the Illinois Workers' Compensation Commission. Employers should provide victims with clear communication about workers' comp facts and the workers' comp benefits available to them.
Seek Medical Attention
Employees should seek medical attention after a workplace injury. If medical attention isn't pursued immediately, it should be sought as soon after an injury as possible. Waiting too long after an injury has occurred will make it more challenging to prove that the injury was work-related.
Employees who do not require emergency medical treatment will need to be seen by a physician approved by the employer's workers' comp insurance. Injured employees have the option of selecting an independent medical professional to acquire a second opinion. The independent medical specialist may discount or support the original doctor's diagnosis.
Injured workers must attend any doctor's appointments and follow the doctor's treatment plan precisely. Not only will this help victims recover faster, but it will help prove the claim's validity by having sufficient medical records.
Hire a Lawyer
Hiring a workers' comp lawyer can help victims collect maximum compensation. Attorneys can start filing claims if their client is unsure about how to begin the process. They will assist their clients by explaining the claims process and providing any other legal aid required. This includes providing information on the types of compensation the victim can recover and indications of settlement types available to the client. Workers' comp lawyers can also assist injured employees in gathering an adequate amount of evidence to support their claims.
Once adequate information has been gathered, the lawyer will be able to keep the employer and employer's insurance company current on information regarding the claim. While attorneys handle the stressful matters, victims can direct their focus solely on making a recovery.
Gather Evidence
After hiring an attorney, adequate evidence needs to be collected to help support a claim. As much evidence as possible should be gathered to prove the full extent of any injuries sustained. Medical records and incident reports, photographs, and witness statements are all great examples of important evidence to be collected.
Medical records include information on any doctor visits or medical treatments needed after the accident and can help prove the extent of any injuries. Incident reports can assist in providing the details of the accident and demonstrating how the injuries resulted.
If possible, photographic and video evidence should be taken of the scene of the accident. Witness statements should be gathered from individuals at the scene of an accident. Witnesses in workplace accidents often include colleagues and pedestrians. Individual statements may be pieced together to provide a mental picture that supports a victim's claim.
Keep All Involved Parties Up-to-Date
Attorneys will assist claimants in keeping the employer and the employer's insurance company updated on all information regarding the workers' compensation claim. While recovering and seeking compensation for a claim, employees will need to inform their employer of any progress. This can include providing the employer with doctor's notes or any other important documentation. The information should clarify why an employee is unable to return to work and when he or she may be able to return. Employers will need proof that an employee's injuries are the true reason he or she is prevented from returning to his or her job. An employer's insurance company will also need to be kept current on anything related to the injuries an employee sustains. Injured employees should not stress over any of this because their workers' comp lawyer should provide all communication between the involved parties.
Common Work-Related Injuries
Common work-related injuries include repetitive stress injuries, back and neck injuries, head injuries, and occupational illnesses.
Repetitive Stress Injuries: Repetitive stress injuries are acquired by repeating specific motions required by work-related tasks. Some of the most common repetitive stress injuries include bursitis, carpal tunnel syndrome, and tendonitis.
Back and Neck Injuries: Back and neck injuries are typically due to heavy lifting and falls. They can also develop from poor posture and any repetitive movement requiring the use of the upper body. Standard injuries include disk injuries, fractured vertebrae, and whiplash.
Head Injuries: Head injuries obtained in the workplace are often due to being struck by objects, falls, and vehicular accidents.
Occupational Illnesses: Many occupational illnesses are developed by being exposed to toxic chemicals and substances.
Common Accidents in the Workplace
An accident can happen in any workplace, regardless of the profession, but some jobs have more health risks than others. Industries with higher rates of workplace accidents include construction, healthcare, manufacturing, and transportation.
The construction industry has a reputation of being one of the most dangerous industries to work in. Employees often work in confined spaces and at great heights. They are also surrounded by electricity and heavy equipment.
Workers in the healthcare industry are some of the most frequently injured employees in Illinois. Healthcare workers are continuously exposed to disease and violent patients/visitors. They are required to be on their feet for long periods and are sometimes required to do heavy lifting.
Manufacturing workers are exposed to a wide variety of dangerous work conditions. Employees can be at risk of chemical exposure, being injured by defective equipment/products, getting hit by forklifts or falling objects, and getting caught in machinery.
Employees in all industries may be susceptible to defective products, improper lifting/loading and posture, slips and falls, and traffic accidents.
How Long Do You Have to File a Workers' Comp Claim in Illinois?
The deadline for reporting workers' comp claims can vary from state to state. The time limits required to notify an employer and file a claim with the commission are separate from each other. In Illinois, employees have 45 days to notify their employer of any work-related injuries to be eligible to file a claim. After reporting an injury to an employer, the injured employee has three years to file a claim with the commission. The claim can also be filed within two years from the last compensation payment the employee received, whichever is later. An injured worker may reopen his or her case within 30 months of receiving a settlement if his or her disability level increases. If any claims are resolved by the commission in a lump sum, they may not be reopened.
How Can a Workers' Comp Lawyer Help?
A workers' compensation lawyer plays a pivotal role in representing injured employees navigating the complex world of workplace injury claims. These legal professionals strive to secure the best possible outcome for their clients.
Attorneys can guide injured workers through the intricate paperwork, ensuring all necessary documents are filed accurately and on time. They work closely with medical professionals to establish the extent of injuries, which is crucial for determining appropriate compensation. Moreover, workers' comp lawyers negotiate with insurance companies to secure fair settlements, sparing clients from the burden of negotiating themselves.