The Illinois Workers' Compensation Act provides a long list of benefits for job-related injuries or illnesses. Accessing the workers' compensation system is fairly straightforward, but there are potholes along the way that can be avoided. A workers' comp attorney will know the law and be familiar with the bumps in the road an injured worker might encounter along the way.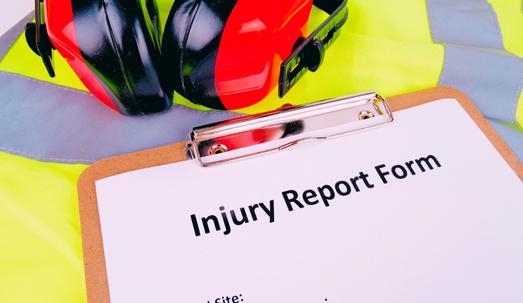 Making A Successful Workplace Injury Claim
Workplace injuries and illnesses that are covered by workers' compensation law include:
repetitive strain injuries, like carpal tunnel
aggravation of pre-existing conditions such as prior back injuries and heart attacks
mental illnesses including stress, depression, anxiety, and post-traumatic disorder (PTSD).
The employer is required to pay for the medical services required to cure or relieve the effects of the injury or illness. An employer must also pay for any vocational rehabilitation services needed to allow an injured employee to return to work. Workers' compensation benefits, in addition to medical services, include disability benefits.
Classifications of Disability Benefits
When an employee is off work to recover and heal from an injury, he or she will qualify for temporary disability benefits. If an employee is on light duty and limited in hours worked, he or she qualifies for temporary partial disability benefits. Should an employee become permanently disabled but remains able to work, he or she should obtain permanent partial disability benefits. In the unfortunate event that an employee is made completely unable to work due to the injury or illness, he or she qualifies to obtain permanent total disability benefits.
Filing a Claim to Obtain Benefits
Illinois Workers' Compensation law requires an injured employee to notify the employer within 45 days of the accident. If the injury or illness is caused by toxic exposure or repetitive use injury caused by actions the worker completes routinely at work, it must be reported within 45 days after the worker becomes aware of the cause of the injury or condition. In all cases, an injury and illness caused by the workplace should be reported as soon as the employee is aware, even if the injury doesn't seem to be serious. Soft tissue injuries often have delayed symptoms that may not be felt for days or even weeks.
Where to Report a Workplace Injury
Report the injury or illness to the employer, either orally or in writing. If the employer has a form it uses for injuries or illnesses, an employee should use the employer's form. If the employer doesn't have a form, the employee needs to provide a written report of the injury or illness that includes the employees' name and address, a telephone contact number, social security number, and information about the injury or illness that was caused within the workplace.
Information to Report Within A Claim
The report of an injury or illness should provide information about the injury or illness in as much detail as possible. Details that are recorded in written notes will preserve compelling evidence of an injury or illness if a claim is later denied. Names of witnesses to the injury should be recorded, along with whatever they may have observed.
The details of an injury or illness that are reported to an employer need to be consistent with details reported to a doctor or medical professional. Inconsistencies in the report of the injury and the medical records are great for defense attorneys who may contest the injury claim.
Once the cause of an injury is recorded, medical testimony may later contest the relationship of the event to the injury that's claimed. For example, a simple strain may have aggravated a pre-existing back injury. The details provided about how the strain occurred need to provide a medical expert with the basis for an opinion that establishes a causal relationship to the injury or illness.
Tips For Managing a Workplace Injury Claim
Workers' compensation insurance companies review every claim carefully, and some of them may be denied. The job of an insurance claims examiner is to make sure claims that are caused by the workplace receive the benefits they deserve. He or she must also make sure that claims that aren't caused by the workplace are denied.
It's important for claimants to manage a workplace injury claim as carefully as possible. Accurately reporting the specifics of where, when, and how a workplace injury or illness occurred is imperative. Workers' compensation attorneys specialize in representing injured workers. Hiring an attorney and having the assistance of one throughout the entire process is a wise and critical move.
Employers and insurance companies have attorneys on their sides. Injured workers should too, and a workers' comp lawyer can assist in receiving maximum claim benefits.