The holiday season is upon us, bringing with it the annual company party. We've all heard the horror stories of office parties gone awry – falling trees, stumbling and intoxicated coworkers, bad food or perhaps even a slip and fall on some spilled punch.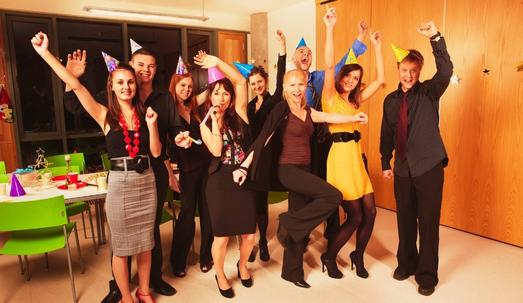 But what happens if someone gets injured at an office party? Are they covered under workers' compensation for their injuries at the annual company party?
There is no easy answer to this question. Whether the injury will be covered depends on the factors at play in that particular accident.
Generally, Illinois' workers compensation provides coverage for work-related injuries. In other words, there must be some nexus between the worker's job and his or her ailment. Usually, the employee's role in causing the injury or accident is irrelevant in workers' compensation cases.
Whether an employee is eligible for workers' compensation for injuries sustained at a holiday party turns largely on a determination of whether the party was "work-related." Some of the considerations that might come into play include:
Was attendance at the party mandatory or voluntary?
Were employees paid to attend the party?
Did the party occur during regular working hours?
Was the party held at the employee's usual workplace or at an offsite location?
Were clients or customers present at the party?
Every case is different. Employees who are injured at an office party should consult with a workers' compensation attorney who can help them understand how the law applies to their injury.
In the meantime, the injured worker should follow the same procedures applicable to any workplace injury – inform the supervisor, seek medical attention and keep detailed records of all symptoms, treatments and expenses.