It has been disheartening to witness the disregard for human safety practiced by a few but a very harmful number of landlords. In fact, landlord should be used as the title used for responsible and caring persons who take care for the safety and well-being of their tenants. The others are simply "slumlords". We find them primarily operating in distressed areas, taking advantage of Section 8 housing regulations and the financial weakness of tenants.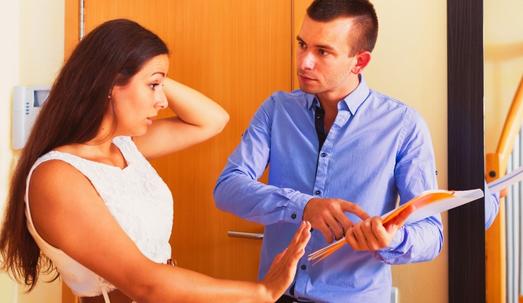 In our accident law practice, we have advocated on behalf of hundreds of client/tenants personally injured through criminal activity and unsafe conditions engendered by the careless disregard or extreme negligence of these slumlords. Historically, Illinois courts have not proven as responsive to these complaints. However, a recent verdict for $1 million will hopefully draw attention to the cruel and dangerous plight of tenants forced to rent from these negligent landlords. In this particular condo complex, multiple armed robberies, shootings and thefts were committed over a three-year period; largely attributable to the property which had fallen into disrepair and lacked proper door locks and light fixtures. A tenant was shot and killed while walking to his car. He was survived by two adult sons who brought a wrongful death lawsuit against the landlord. They alleged that the landlord provided inadequate security. In addition, the wrongful death complaint stated that the landlord had hired an incompetent property manager with a criminal background. The case settled for $1 million. The landlord negligence lawyer team at the Lloyd Miller Law knows this settlement will serve as a positive influence in premises liability law and help to convince courts and insurance carriers to treat slumlords and negligent property managers with an iron fist, sending a firm message to those who do not treat the safety and welfare of their occupants and tenants with the same regard they would show for their own families.
Can You File a Personal Injury Claim Against a Landlord?
Tenants are advised to be proactive in finding and documenting safety and security issues with their landlords. Hopefully, the landlord is responsive and the tenants concerns are solved. If the landlord ignores the tenant's request, the tenant has documented the problems. This documentation will be useful if the tenant or others sustain a personal injury caused by the issues documented.
How to File a Personal Injury Claim Against a Landlord
Filing a personal injury claim against a landlord in Illinois is much the same as filing a claim against a negligent business. Common law says that all building owners have a duty to take reasonable measures in order to maintain a property in a safe condition. This means the building owner must take precautions to protect tenants and other people on the property from foreseeable harm.
Protecting tenants and others from harm not only encompasses building code standards like safe stairwells, plumbing, or electricity, but also requires protecting tenants from a personal injury due to the foreseeable criminal conduct of others. That means that doors should be operable and equipped with working locks, and there should be plenty of lighting at all entrances or exits and along routes of travel.
Can a Landlord Be Sued for Negligence?
Because common law stipulates these basic requirements for the protection of tenants, your landlord should protect your safety. Historically, Illinois hasn't proven to be particularly responsive to tenant claims against landlords, but recently that trend seems to be changing. You will, however, need to be proactive in noticing and pointing out all safety and security concerns to your landlord. Make sure you keep documented evidence of your safety concerns with your landlord. It could make the difference between a lawsuit that goes nowhere, and one that has traction, if you ever find yourself injured due to negligent behavior by your landlord.
In Chicago, there are 3 conditions that need to be met in order to sue your landlord for injuries incurred due to negligence. They are conditions when:
A defective and dangerous condition exists
The landlord acts carelessly and in doing so, causes injury
A law, such as the Chicago Residential Landlord and Tenant Ordinance, gives a tenant the right to sue for failure to comply.
A premises liability attorney can review the circumstances of your accident to determine whether you can sue your landlord for negligence.
How to Prove Landlord Negligence
The first step in proving landlord negligence is creating documentation of your safety or security complaints that went unresolved, or even building code violations, particularly if fines were assessed. Safety concerns and building code violations often overlap, particularly when it comes to unsafe stairs or balconies, missing or damaged handrails, faulty wiring, and dangerous conditions in swimming pool areas. When it comes to premises liability and the negligent landlord, an experienced landlord negligence lawyer will need to help sift through the details to determine whether you have a reasonable chance to execute a claim against the landlord.
Some safety conditions are seasonal, such as snow and ice on walkways and steps. Often there will be a stipulation in the lease agreement requiring the landlord to ensure that all steps and walkways are clear of snow and ice during inclement weather. If you've found yourself injured in a fall due to improperly maintained walkways, and your lease agreement stipulates that the landlord is responsible for maintaining the walkways, a call to a landlord negligence lawyer may be in order. The attorney is going to have questions for you about any pre-existing conditions and about the extent of your injuries and treatments from doctors.
Unfortunately, there are times when a slip and fall is not worth the money. If your injury was not bad enough for you to seek medical treatment at the time it occurred, it is likely not bad enough for a jury to award you any damages. Juries require medical records as proof of the extent of your injuries when making determinations in a negligence case.
If you've been harmed by criminal activity, your landlord may be held responsible as well. For example, if you are injured in a follow-home type of robbery because the door or lock failed to function on your building, and the landlord failed to take reasonable steps to correct the problem, you may have a valid personal injury claim against your landlord. The same could be said for a situation where the lack of lighting at ingress and egress points or along walkways directly contributed to a criminal attack on you, which caused significant injury.
Can You Sue Your Landlord in Illinois?
You can sue your landlord in Illinois, even if it does require a little more documentation on your part. That's why it's important to notify your landlord of any safety or security concerns you have with the property and keep documentation of the notifications.
Should the landlord have a dangerous or defective condition that creates a hazard for tenants, he or she must be made aware in order to have the opportunity to fix the problem. If he or she chooses to neglect the necessary repairs or changes, he or she is opening himself or herself to litigation if the condition in question causes significant injury to a tenant or other person on the property.
Laws, such as RLTO in Chicago, are designed, in part, to protect tenants from having to live in unsafe conditions due to landlord negligence. These laws provide a legal means to hold your landlord liable if his or her negligent behavior or decisions cause you injury.
If you've identified safety or security concerns in your building, notified the landlord, had no repairs made to the problem areas, and then were the victim of a serious injury like a broken bone or concussion due to the dangerous conditions, you may be able to file a personal injury claim against your landlord. A landlord negligence lawyer may be able to take your documentation, and use it to demonstrate that negligent behavior on the part of the landlord, or his or her complete lack of reasonable action taken, resulted in the injuries you've sustained. An attorney may recommend a lawsuit to recoup any expenses, lost wages, and other damages you've sustained.
Property Owner Pays $1 Million In Women's Shooting Death
How Are Personal Injury Damages Calculated?